Arrrrgggghhh! It has been a he** of a few years. I moved to my current spot in November and within a short time convinced my landlady that her 4X4 built in raised be would be suitable for an SFG. So we planted and it looks great. She is a real health food nut so fresh veggies are a plus.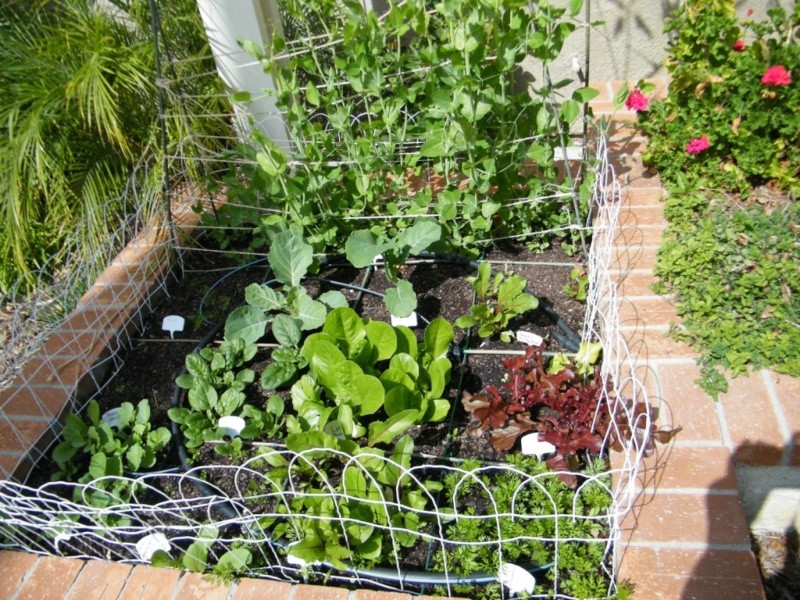 However, at 81 she has decided to sell her house and move. My own decision is to take a summer sabbatical and return to my roots in Massachusetts for six months or so. I will be returning to Southern California as soon as I can, but life has been throwing me some curve balls and my hand is getting bruised so we shall see. In the meantime, I am staying on as regional host. If someone is champing at the bit to get that job, feel free to contact the administrator.

I am hopping into my car and making the 3000 mile trek on March 15. One of my priority pieces of luggage will be my box o' potatoes. LOL. I am seeing this thru if it kills me. Whatever is in the back seat, the potatoes will go on top. Hopefully there will not be any sudden stops resulting in the front seat filled with dirt.
I expect the highlight of my trip will be sneaking a peak at Josh and family's homestead. I am very excited about that, although it is very, very early in the planting season.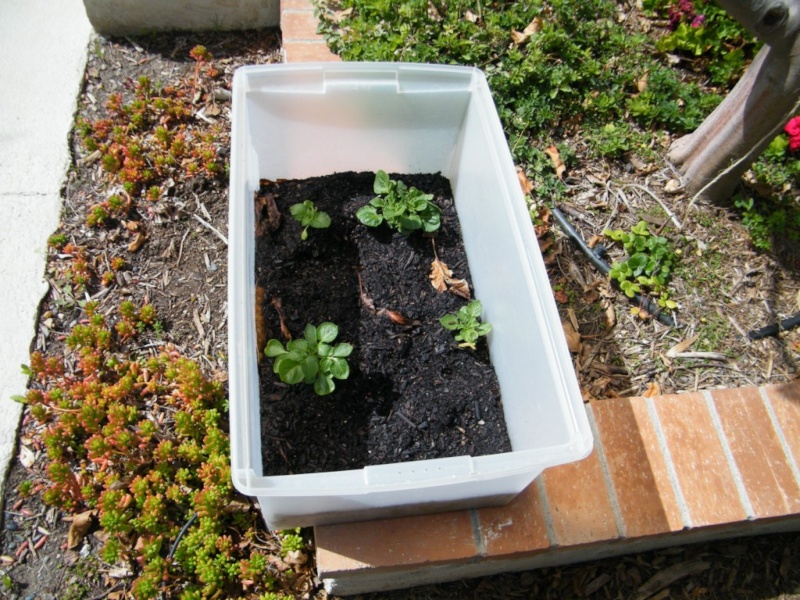 I may plant a table top at my family home, although I will not be staying there, whether they like it or not. They have the room and the sun and I have offered before but have never been around to be able to take care of it. So, that will be the next project.
I am a person who likes to have a nest. All I want is a bungalow with a southern exposure. On the coast. In Encinitas. Cheap. Asking too much?



Posts

: 2467


Join date

: 2010-05-05


Age

: 62


Location

: Warner Springs, CA USDA Zone 8a, Sunset Zone 7 (I think)



Everything is all good Chopper. Still happy to hear the taters are takin the trip with ya

We'll be here waiting for your roadtrip report when you arrive back east.

____________________________
I am my gardens worst enemy.

Forum Administrator




Posts

: 4231


Join date

: 2011-10-04


Location

: Colorado Front Range



I am very envious of you being able to visit Chez Josh, but while you are in Massachusetts.....
I am also sorry you have to move - this has to be very disruptive for you.



Posts

: 2188


Join date

: 2010-03-03


Age

: 60


Location

: Acton, Massachusetts Zone 5b/6a



Sorry for the continued disruptions in your life, but please enjoy your trip to the NE.

Have fun with your family and teach them how to deal with a Table Top. They will be glad you did it for them.



Posts

: 3141


Join date

: 2010-06-10


Age

: 70


Location

: Coastal Oregon, Zone 9a, Heat Zone 2 :(



Oh dear, I'm sorry to see this. No, having a nest isn't too much to ask. I wish you the best on your trip and during your sabbatical. Drive carefully and check in when you can.

Certified SFG Instructor




Posts

: 1413


Join date

: 2011-05-11


Location

: Vancouver, WA



My brother in law is a carpenter and I am a wood challenged person who would have had to invent curse words if they did not already exist in order to work with wood. I am hoping that if I get it started, he will take pity on me and finish them. LOL. But either way, if you are sensitive, I would not drive down my street until they are done.



Posts

: 2467


Join date

: 2010-05-05


Age

: 62


Location

: Warner Springs, CA USDA Zone 8a, Sunset Zone 7 (I think)



Sorry to hear you have to move, safe journey and good luck with the wood work!



Posts

: 283


Join date

: 2012-01-27


Age

: 40


Location

: Grenfell, NSW, Australia



---
Permissions in this forum:
You
cannot
reply to topics in this forum