I slipped outside to take a few pics.
The first potato peeking through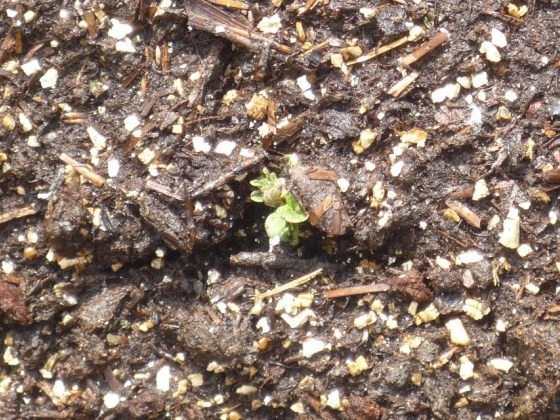 Sugar snaps -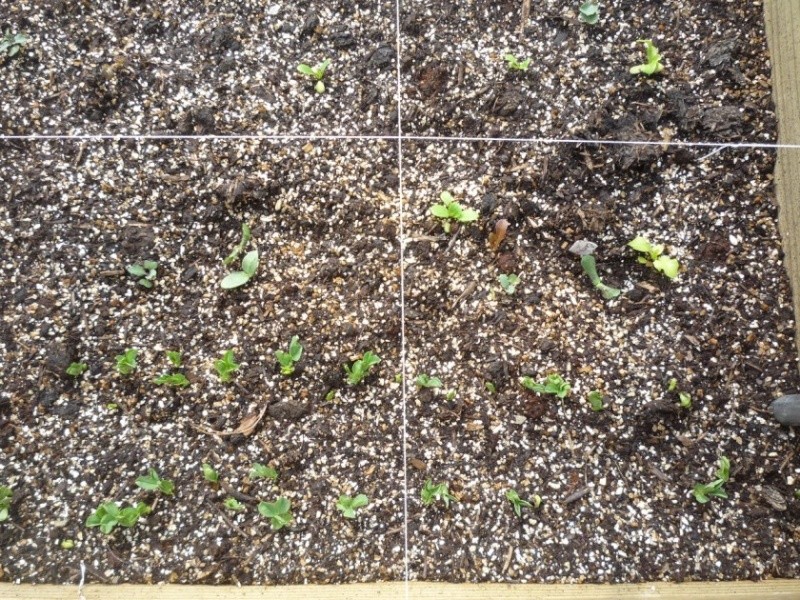 Assorted cabbage, Bok choy & lettuce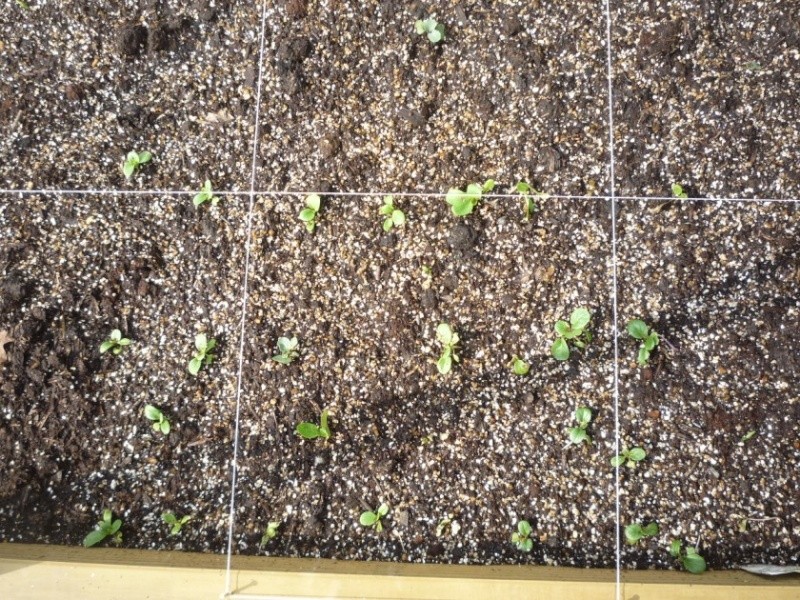 Cuke's waiting for their trellis
Squash, yellow or zucchini. I broke another promise - I didn't write down what I planted. Also, look how nice my mix is - that was really good compost, no wood chips.
Cilantro that needs to be planted. Can't wait for salsa!!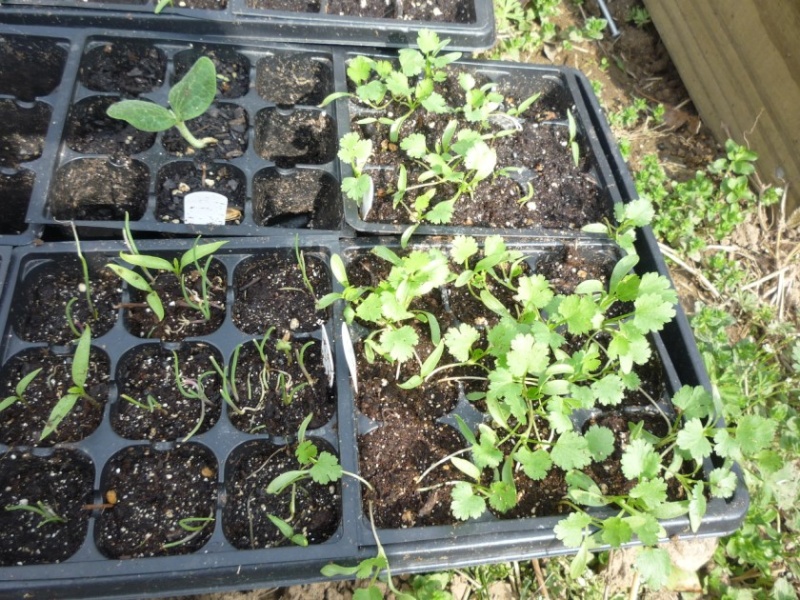 Peppers are coming along nicely, but they are so SLOW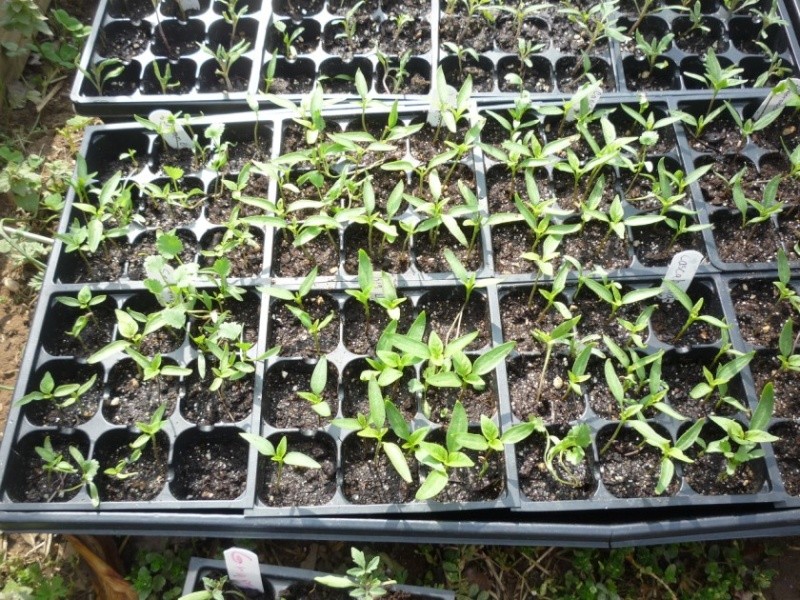 Tomatoes I repotted last week. It looks like a cilantro sneaked in there.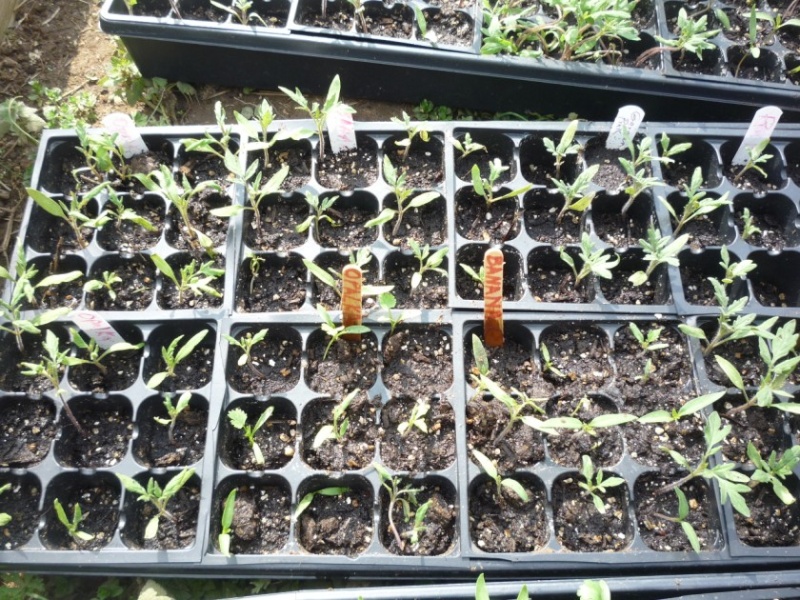 Onions are ready for another haircut



Posts

: 755


Join date

: 2010-03-02


Age

: 68


Location

: Southeast Tennessee



Dixie that's some good looking green ya got going in those boxes and trays. I think spring fever takes on a whole new meaning for us gardener types hehe. Hey what grade vermiculite is that you have? It's a lot different that the glitter look that my boxes have.



Posts

: 327


Join date

: 2010-03-01


Age

: 44


Location

: Hobbs New MExico, Zone 7A/7B



A3, from farmer's co-op (which I later found out was over-priced). I later found it at an old fashioned hardware store a lot cheaper. I also bought some of the garage floor oil absorbant stuff, a natural product, which was a lot cheaper. It looks like old fashioned kitty litter, is heavy. I mixed one batch with it that section is still soft & fluffy like the other sections, hasn't packed down.



Posts

: 755


Join date

: 2010-03-02


Age

: 68


Location

: Southeast Tennessee



---
Permissions in this forum:
You
cannot
reply to topics in this forum