Ok, the weeds obviously had a party in my garden this fall/winter/early spring. I am kinda at a loss what to do. Yes, I need to pull them - but I was starting to have trouble with some of them last year so they are very resilient and some are very hard to pull (or even dig out - see picture #3). I am going to be relocating my boxes so I need to de-weed, dig out the dirt and go from there. My question is, I found on Pinterest a week-kill formula using vinegar, salt, and dawn. If I use it, will it render my soil un-usable for growing veggies this year? I'm going to attempt to include some pictures so you can see what I'm dealing with. Thanks for any advice you can offer!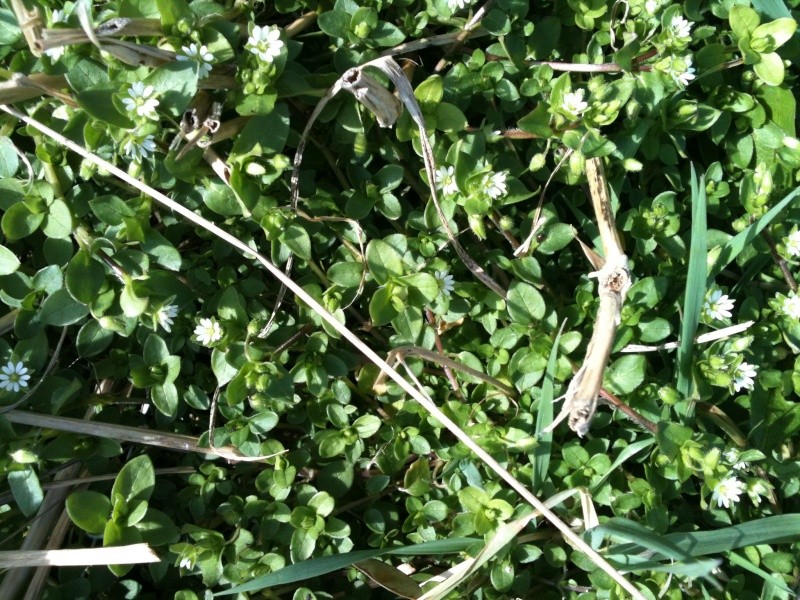 [img]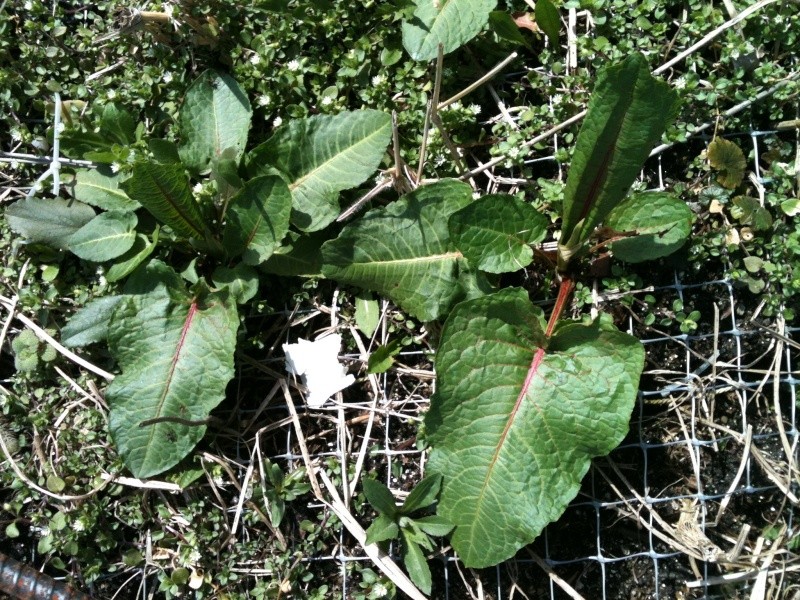 [/img]



Posts

: 110


Join date

: 2010-03-21


Age

: 41


Location

: Lake Milton, OH (zone 6A)



Hi Bonnie. Great avatar!

I've used salt, vinegar and dish soap on plants, (but never together) and never had a death response from plants (even when I wanted one using salt).

Granted, straight vinegar could burn something, certainly make it too acidic.

And yes, it would probably make it unusable for anything.

Is it MM? If cost is an issue, can you weed it and sterilize it? If cost isn't an issue, can you toss it and start fresh?

I can tell you how to sterilize soil. It's easy.

Ava



Posts

: 631


Join date

: 2012-02-17


Location

: Garden Grove, CA (still Zone 10b)



I've been away from the forum for a while - but if by MM you mean the mix that Mel suggests in the book (and not the one sold by SFG) than, yes, it is MM.

Cost is a huge factor and I'm trying to figure out what I'm going to do since I need to make more soil (some washed from under my boxes) and I can't really afford the components.

So, please do share what you mean about sterilizing the soil. Thank you.

PS - thanks for the compliment on my avatar. I had fun creating it but don't even remember where now!



Posts

: 110


Join date

: 2010-03-21


Age

: 41


Location

: Lake Milton, OH (zone 6A)



You said you needed to move your boxes so since you need to empty them
this is what I would do.

If you are using Mel's Mix I would scoop out the soil and using your fingers
sift out all of the weeds and root pieces you can then re use the soil. I had
to do this with one of my boxes this spring (I will be putting a plastic cover
over my boxes this fall.)

If you have used soil from your yard I would get some Black plastic and sift
out as much weed and root as you can then tightly seal the soil in the plastic
and let it bake in the sun for a couple of months that should kill whats left with
out chemicals.

Unfortunately that will put you behind on planting.



Posts

: 304


Join date

: 2011-03-30


Location

: Salt Lake City, Ut



I remember watching control-burned sugar cane fields in Hawaii... It would be nice to think a blow torch would quickly get rid of your weeds, then turn up and expose the roots and torch it again. But I bet peat burns and the wooden sides are an issue too

Certified SFG Instructor




Posts

: 4746


Join date

: 2010-08-20


Age

: 60


Location

: Central Ohio zone 6a



---
Permissions in this forum:
You
cannot
reply to topics in this forum