I planted three cabbage plants in my SFG in February, but it appears I planted the wrong thing. I thought I was planting a just a regular cabbage, but it turns out I planted a Chinese cabbage called Orient Express. From what I can find it's still a decent plant, but not exactly what I was looking for. The problem I'm having is that the plants are all now about 3 feet tall in the middle, tall and thin as they go up with flowers on top. At the bottom there are some larger leaves, but nothing that looks like a cabbage. The plants are getting so tall they are starting to lean over. I have attached some pictures. Should I just cut my losses and start over, or is there something I can still do with these. The package said about 45 days to maturity, and these have been in the ground about 55 days. Any advice is appreciated.



Posts

: 2


Join date

: 2012-01-31


Location

: Perry, GA



I have not grown that variety but if they have gone to flower in all likelihood they have become bitter and good for the compost pile. I'm sorry about your cabbage. You could try again in the autumn.

____________________________
41 years a gardener and going strong with SFG.
http://squarefoot.creatingforum.com/t3574-the-end-of-july-7-weeks-until-frost
There are certain pursuits which, if not wholly poetic and true, do at least suggest a nobler and finer relation to nature than we know. The keeping of bees, for instance. ~ Henry David Thoreau
http://squarefoot.creatingforum.com/t1306-other-gardening-books

Forum Moderator Certified SFG Teacher




Posts

: 14165


Join date

: 2010-03-06


Age

: 54


Location

: Keene, NH, USA ~ Zone 5a



that looks just like our bok choi we harvested last night and had it for dinner

yours seem to have bolted..( sent a flower up to produce seeds) i would cut some leaves off and taste it!!...if its yummy...then pull all of them off and have stir fry for dinner tonight!.....you can either pull them up and replant again or depending on what seed you planted....( heirloom or open polinated) let it go to flower and save the seeds......you plants look very healthy.....i hope they taste great so you can eat them

our bok choi tasted just like cabbage... a tad bit sweeter

here is a pic of ours.....see if it looks like yours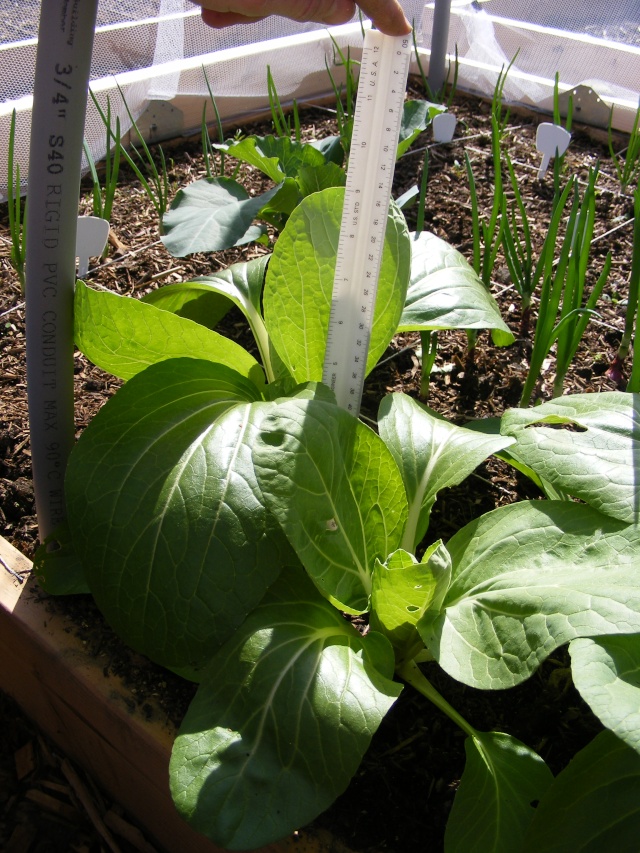 here is some of it we harvested and had for dinner last night....we saute onion, garlic, reg green cabbage, our bok choi, cauliflower and broc with polish sausage yummy!!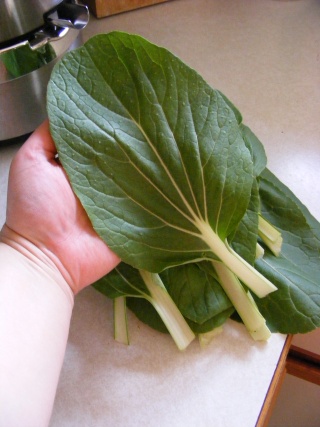 hugs
rose



Posts

: 2424


Join date

: 2011-05-10


Location

: Western WA



---
Permissions in this forum:
You
cannot
reply to topics in this forum