I bulit a couple of smaller stand-alone boxes to try a couple new plants I've not grown before...eggplant and watermelon.
Here's the watermelon box. It's 2'x4'x6"+ deep. The plant(s) will grow up one side of a 3.5' trellis, then down another 6' trellis to my lawn below. How many watermelon plants should I do along the 4' trellis base? If done correctly, can the front half of the box be planted with something else like peppers, green beans, tomatoes?...or will the watermelon plants take over this area?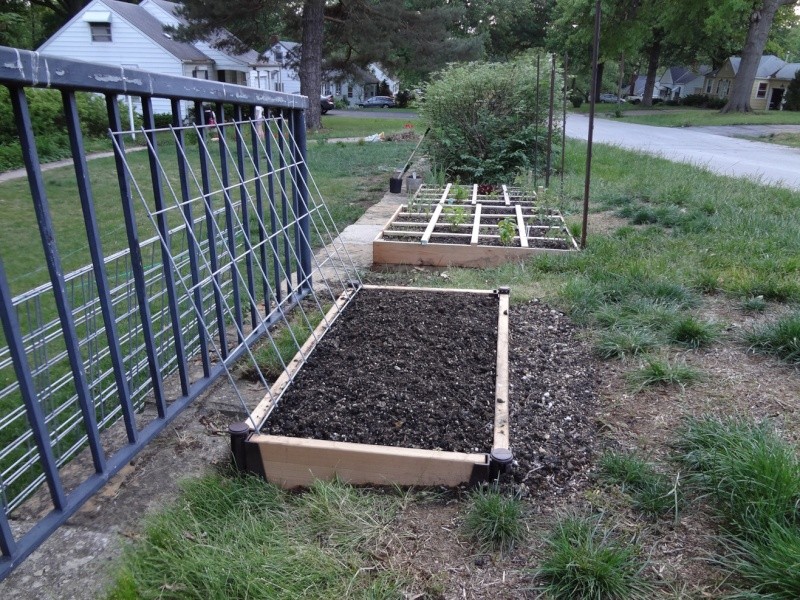 Here is my eggplant box...2'x2'x12" deep. It will get alot of heat...full sun, western setting sun bouncing off the driveway, driveway ratiating heat at night, etc. Can I do one eggplant one per square foot for a total of four in this box? Any other suggestions?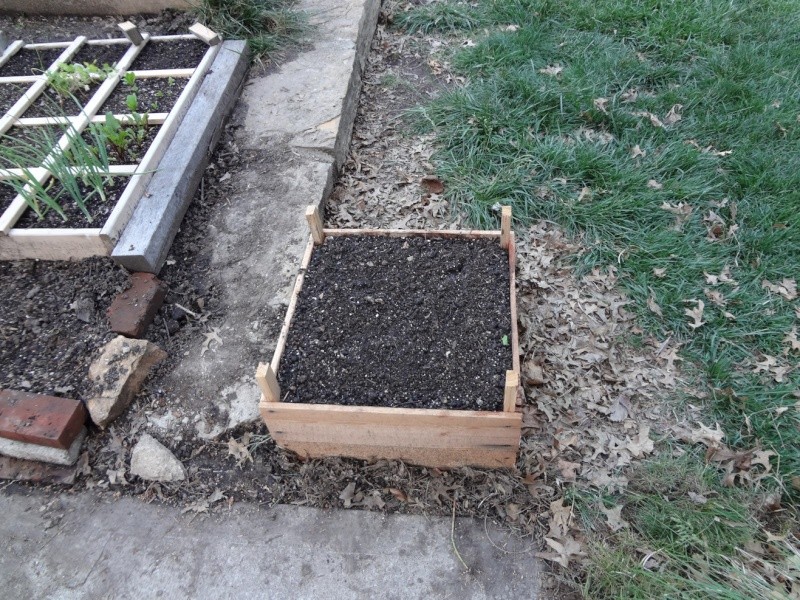 Here's a shot of a plastic box connector that someone gave me to try...made the watermelon box go up in just a couple of minutes...it has E-Z Border on the cap.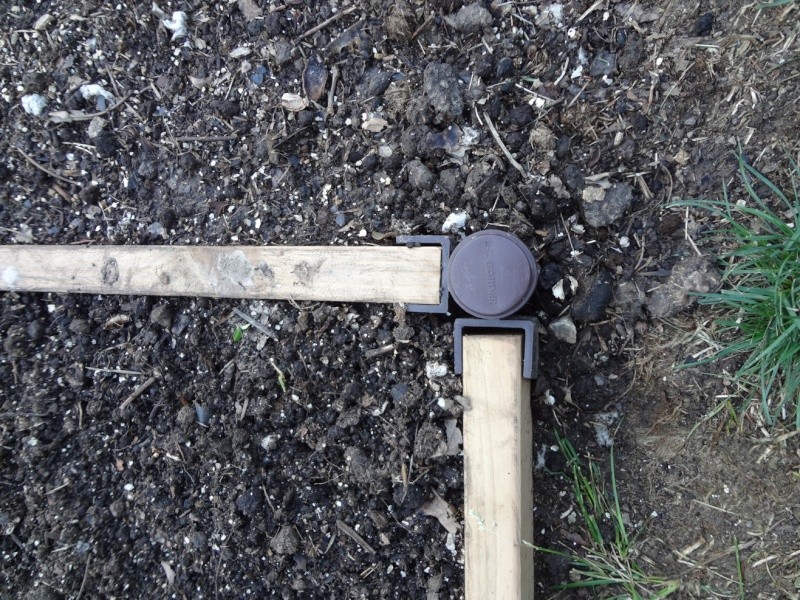 I've never grown watermelon on a trellis, but the eggplant will do well, one per square (4 in that 2' by 2' box) with all that nice heat.



Posts

: 4688


Join date

: 2010-03-21


Age

: 75


Location

: Southwestern Maine Zone 5A



Re the end corner caps - do you screw those on? I used L braces and they worked great and I did not have to think about getting the angle right.



Posts

: 2467


Join date

: 2010-05-05


Age

: 62


Location

: Warner Springs, CA USDA Zone 8a, Sunset Zone 7 (I think)



The cap has pegs that slip on to the brackets...to keep out dirt and to give a finished look. The brackets fit in slots on the stake and rotate making alinging the boards pretty fast and easy. Here are a few shots of just the bracket;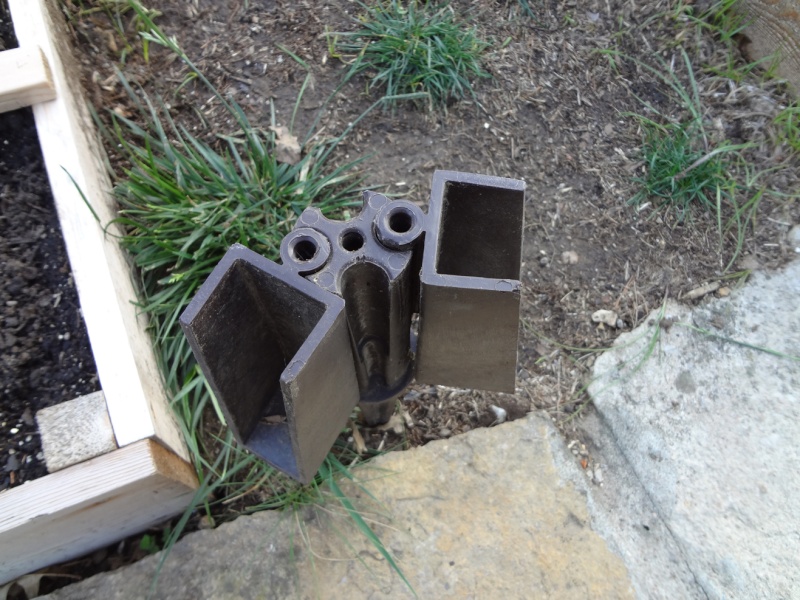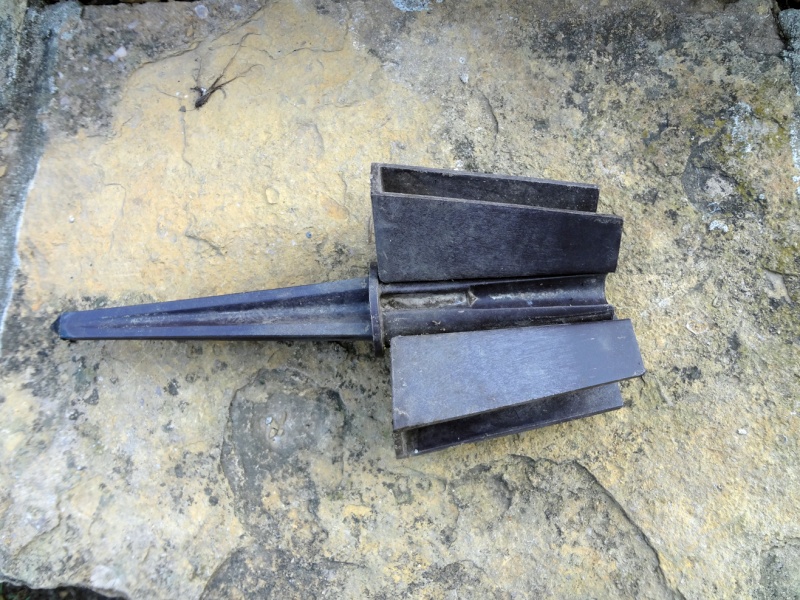 I like that bracket! Hope someone can figure out where it came from!

You should be fine with 4 eggplant in that 2x2 box. I'll let someone else answer about the watermelon, since I've not had much luck with them due to disease.



Posts

: 842


Join date

: 2010-04-09


Age

: 42


Location

: southern tip of Texas zone 9



I found them at THIS SITE.





Posts

: 98


Join date

: 2012-03-26


Location

: Summerville, SC



You could plant two watermelons, and train them to go up the trellis. I have grown watermelons with one plant per 2 SF, using a trellis. I haven't been able to get more than one melon per plant though. Multiple melons would start to grow, but then all but the largest would die off as if the plant was putting all of its energy into one melon. I wonder if that was due to the tight spacing or not enough fertilizer? Anyway, here is the largest one that we have grown on a trellis: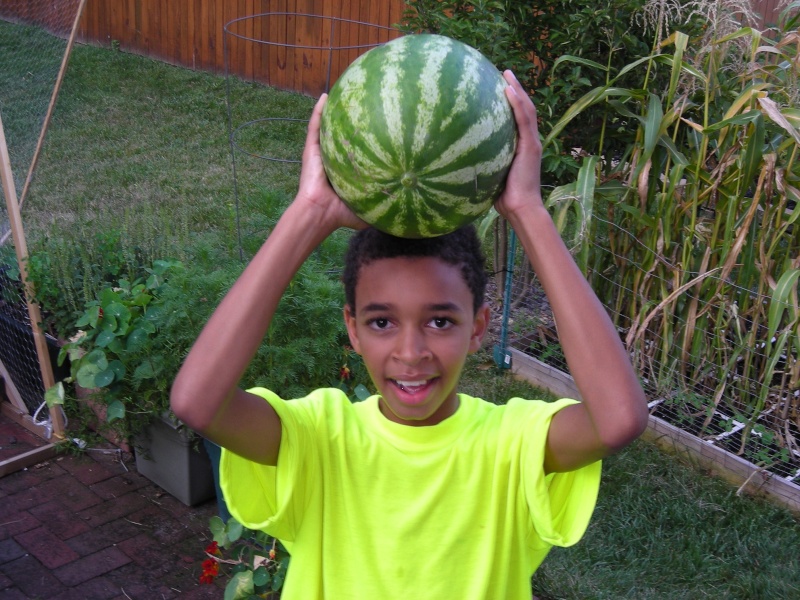 Posts

: 219


Join date

: 2010-03-09


Age

: 55


Location

: Elkridge, MD (zone 7a)



thanks for the melon pic...that is a lot of time and work for one watermelon...I may give it a try to see how it works...if I get only one per plant I'll do something different next year.
You might want to put together a 12" diameter wire cage and cover it with row cover cloth to protect the eggplant from flea beetles,they will decimate the plant if they infest it.You should remove the cage when flowering starts, by then the plant should be robust enough to withstand the bugs attack. I'm also trying melons on a trellis this year and have about a dozen started.I used 2 cattle panels wired together as an A-frame and planted each side,laid out a soaker hose running up and down each side and mulched around the plants with brown paper bags that the feed for our horses comes in, then laid a straw mulch over that.Acts as a weed barrier,protects my soaker hose from the sun's UV and retains the water. I'm hoping for a good melon harvest.I have seen folks growing melons at 1 per sq ft and doing pretty well at it but I like to at least double that,and be sure they get plenty of water.



Posts

: 6


Join date

: 2012-03-06


Age

: 62


Location

: Dittmer, Mo.



---
Permissions in this forum:
You
cannot
reply to topics in this forum