Page 6 of 6 •

1, 2, 3, 4, 5, 6
Gwennifer, Sorry for late reply, I have been camping.

Little Baja, 1510 E Burnside, Portland,Oregon, 503-236-8834 (Google them)

Al's Garden Center in Sherwood, Woodburn and Gresham
Portland Nursery in Portland (two locations)
Dennis' 7 Dees in Portland (two locations)

Planters can be expensive so I listed them with least expensive on the top to most expensive at the bottom of the list. All of them can be googled for exact locations and phone numbers. I hope this helps.



Posts

: 304


Join date

: 2010-05-26


Location

: East County Portland, OR



I get my planters at Rite Aid.

They are currently on sale for 50% off (which is why I get them at Rite Aid as they have annual 50% off sales on garden supplies) in my town....don't know if that is true for other Rite Aid stores in the region......



Posts

: 244


Join date

: 2012-03-11


Location

: Oregon



Thanks for the replies HappyCamper and Daniel. I need half a day with the truck and no kids so I can check some of these places out. That's not going to happen, but I can dream...

dreamcatcher, I don't know why our PNW forum goes so dead here from time to time. You might try posting your question about your watermelon and banana squash in the general SFG forum? I see people in other parts of the country talking squash and melons all the time, but here not so much. But you'll need to be more specific about what you're needing. Are they not currently flourishing? And what makes you say so? I'm coveting your lettuces. Mine are still hardly more than sprouts.

Certified SFG Instructor




Posts

: 1413


Join date

: 2011-05-11


Location

: Vancouver, WA



end of may update

end of may.....can not believe how fast the spring went!!
we harvested some of our broc's....they were small heads starting to bolt from the long heat wave we had....the largest head was about 5 inch....the rest were smaller and looked more like a green flower....tall...loose.....but....they made the best cream of broc soup EVER!!!

forgot to take pic's of the harvest....will try and post a pic of the soup.....in another thread what are you eating from your garden

we still have a couple growing....the cauli's are coming along and so is the cabbage.....
bed 1 in our SFG....onions, garlic, raddish, carrots, beans, brossel sprouts and rutabegas....(sp?)....and bolting bok choi....not sure what to plant next there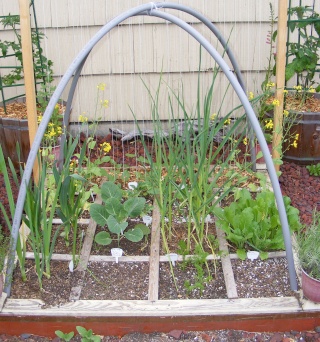 in the SFG bed 1 scarlett runner beans ( from last years saved seeds)
2nd SFG bed....sugar snap peas, lettuce, beets, bolting spinach, carrots and baby cucumber sprouts that replaced the square of harvested yummy FB raddishes

sweet sugar snap peas in bed 2 are flowering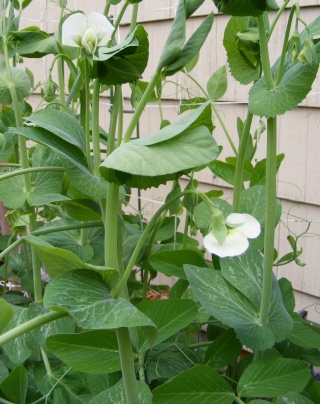 3rd SFG bed in the back.....our first year of fava beans!....in the wine barrels in front is our childrens three sisters garden....with a pumpkin in the middle and corn planted around the edge.....then will plant beans when corn is 4 inch high.....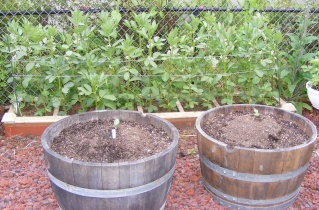 fava beans have ton's of flowers!!....they are so pretty..the kids love them!
corn in our back to eden garden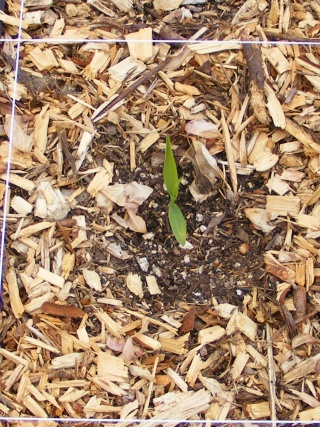 horticulter beans (SP?)
artichockes (SP?)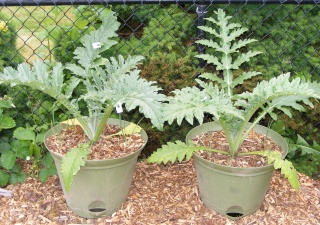 sugar snap peas in a hanging basket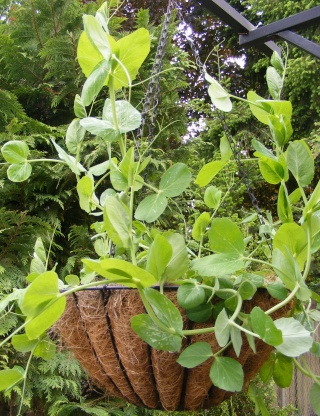 the berries.....are all going crazy!
strawberries
blueberries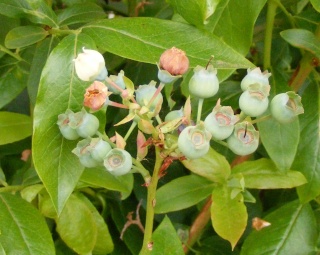 rasberries.....there is even a busy visitor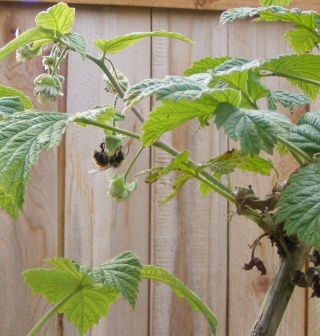 oh.....and the best part.....we have our first baby grapes!!!!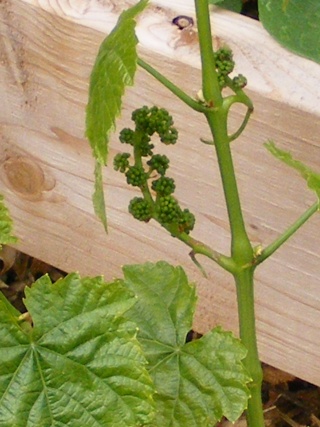 hugs
rose



Posts

: 2424


Join date

: 2011-05-10


Location

: Western WA



Page 6 of 6 •

1, 2, 3, 4, 5, 6
---
Permissions in this forum:
You
cannot
reply to topics in this forum