what can i say......
Beautiful,
Beautiful...weather this weekend in the PNW area!
took some pics today to share

we have been having much warmer temps then normal.....we are worried about our tom's....a lot of them look a bit burnt and their color is off.....*light green* like
Florescent
-and curling tips....we gave them some epsom salt (2 Tb spoons per gal of water) (first time using it)....hope that is the right formula.......we also used some Roots organics made from bat guana and langbeinite with a HPK of 0-5-4......hoping it will perk them up.....last year we had some BER and the leaves were looking a little bit light green then too....any suggestions would be great

Brandywine (heirloom) first time trying to grow them.....i think they look the worse
Italian paste (heirloom)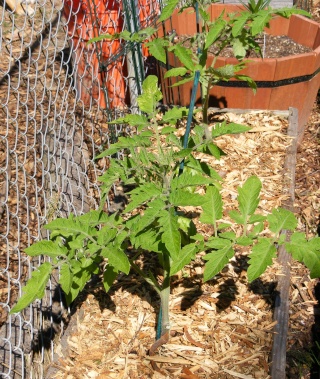 Saved seed from a volunter yellow/orange cherry from last year...we have a couple of these guys and they are all doing great!
rainbow (heirloom)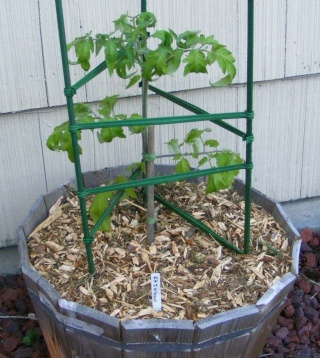 marglobe (heirloom)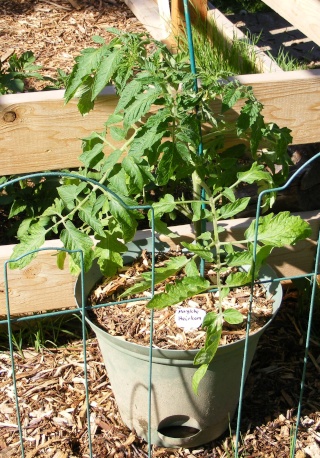 thanks
HELP

rose
I have not heard of the need for this. Could I ask you to elaborate more about this.



Posts

: 564


Join date

: 2012-03-04


Location

: Columbus, Ga



I know the wood chip question is going to pop up...Is it just for mulch? Not mixed in the dirt? Then they will go with wood chips decaying and depleteting nitrogen in soil. And if they are in soil, not just a covering to hold in water.. then definetly add nitrogen.

Are they needing water? Another question will be is manure in MM too green.. therefore over nitrogening dirt..



Posts

: 125


Join date

: 2011-12-21


Age

: 68


Location

: Piedmont NC



wood chips are just on the top

manure came from bags......the steer and chicken were strong smelling....hmm....if it is over nitrogening then what do we do?
thanks for the help!
hugs
Rose
Pepper wrote:I have not heard of the need for this. Could I ask you to elaborate more about this.
here is a good video that talks about using epsom salt in the garden

http://www.youtube.com/user/ehowhome?v=cS1CDJ98ZAQ
hugs
rose
---
Permissions in this forum:
You
cannot
reply to topics in this forum