Things were going so well - and then today I noticed a bunch of things that look "not so good" out in the garden... Something (or several somethings) are def causing problems with the plants.
(The wind was blowing pretty hard - so they aren't the best pics - I hope you can see...posting the full images vice the thumbnails this time...)
This is one of my pepper seedlings... they all have little bitty holes chomped out of the middle of the leaves... This one has a particularly LARGE hole chomped out of it. The holes weren't there yesterday. I looked on the underside of everything but didn't see any obvious bugs.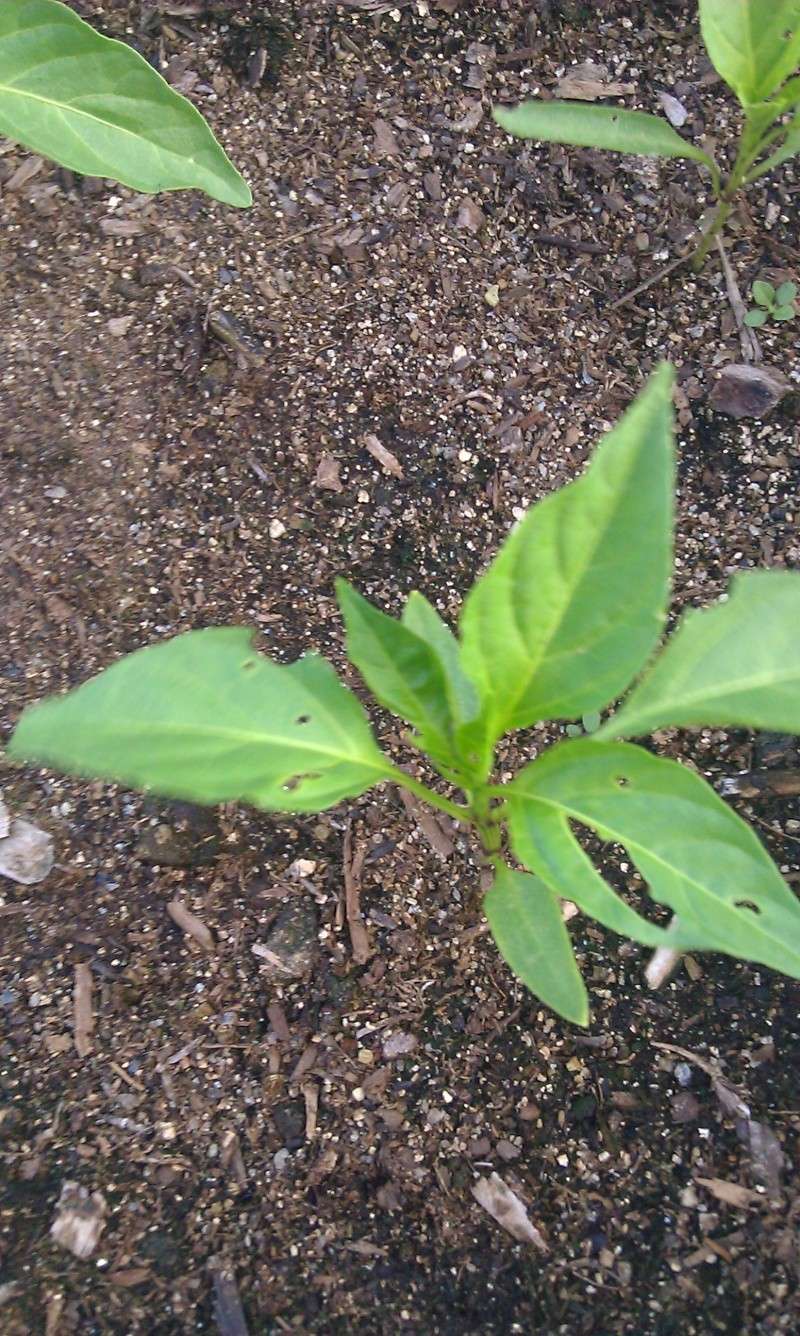 This shows 2x plants - another one of the pepper seedlings and the cucumbers. Something lopped off the end of the pepper leaf and the edge is getting all shriveled up. There are a few with that damage. The cucumber is getting those brownish spots on a bunch of the leaves.... (And leaf miners... those I recognize...)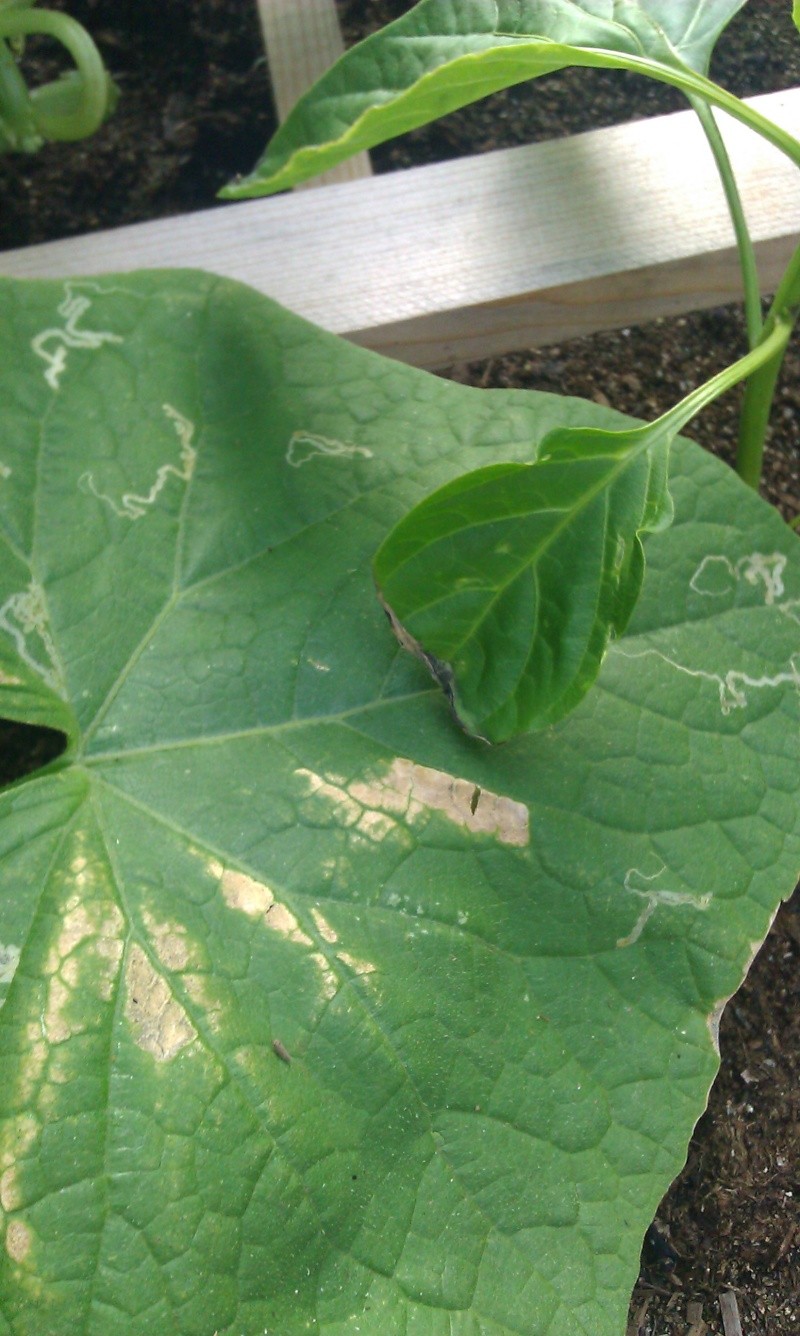 And another view of the peppers that are getting chomped/damaged...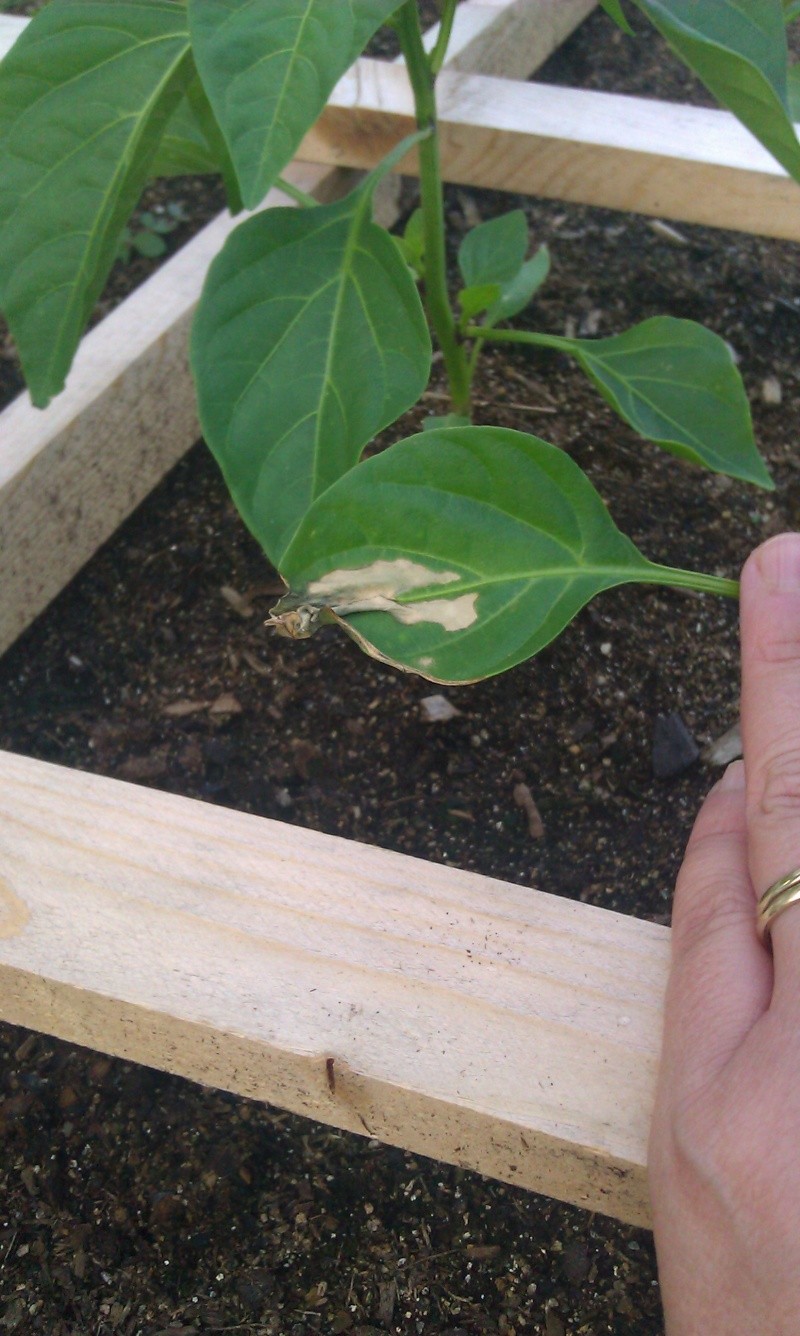 I have seen some sorta giant cricket/grasshopper-looking bugs around (about 2-3 inches long) and the lady-bug-esqe critters that I caught in an intimate moment (see post in the general discussion forum about being popular with the locals

) Could those be the culprits? I was thinking about doing the garlic water/tea thing... I might be able to get some sort of pesticide here but I am hesitant to go the chemical route.. you know - healthier for eating and all that stuff...
Any suggestions would be greatly appreciated....



Posts

: 46


Join date

: 2012-03-18


Location

: Santa Rita



I can't help much, but I do know that ladybugs are good, and gardeners can buy them to help their gardens.



Posts

: 195


Join date

: 2012-05-14


Age

: 75


Location

: Northeastern Pennsylvania



---
Permissions in this forum:
You
cannot
reply to topics in this forum