Page 2 of 2 •

1, 2
Yank them-- compost the plants and stick new ones in there.

It definetly takes water to form the heads big.



Posts

: 125


Join date

: 2011-12-21


Age

: 67


Location

: Piedmont NC



@marc-in-pa

wrote:Thanks for the advice! The plants ARE forming smaller heads on the side shoots. We'll see how they go a bit before putting the squares to more productive use.

It is a little frustrating that the main heads are about 2 inches across and hardly more than a mouthful per plant. Since I bought broc transplants, this is actually a money loser on this try.

On the bright side, it's a great improvement from the first go.
The accounting is not done until you stop harvesting shoots. Pick the shoots early enough that the stems are still soft, they are delicious as well. When the shoots start getting too small do a pruning of side shoots to push for larger but fewer.



Posts

: 2203


Join date

: 2012-03-29


Location

: Gallatin Valley, Montana, Intermountain zone 4



Early this morning, the 3 broccoli plants made a graceful exit. Here's the harvest: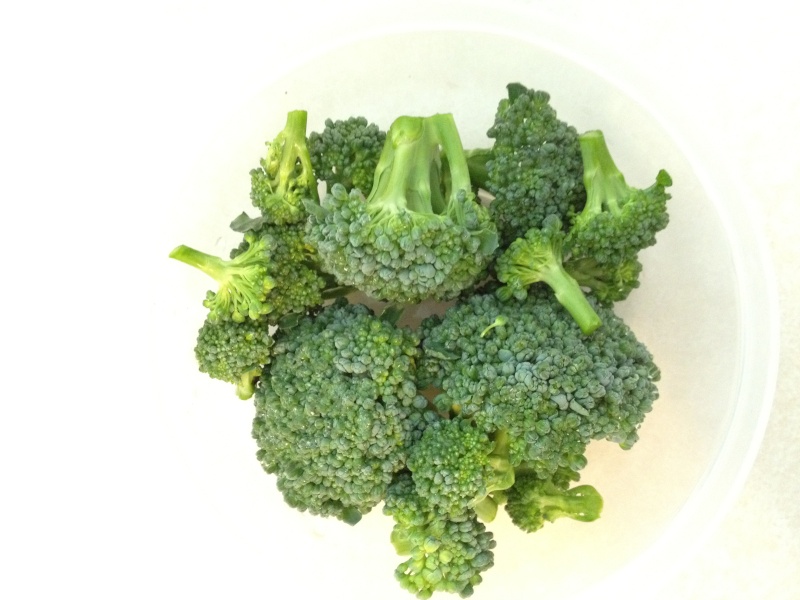 Made great filler for omelets! I do have to say what it lacked in quantity, it made up for in color and flavor. It could not have been fresher. Backyard to kitchen to plate in about 10 minutes.
Not sure if I'll try broc again but if I do I'll be sure to save this thread just in case. Thanks for all your advice!



Posts

: 90


Join date

: 2010-06-02


Location

: Pittsburgh, Zone 6a



Too late now but in the future harvest the heads like that and leave the plant. It will grow more heads, then you can harvest them later. Also if it does go to flower by leaving a head on too long you can eat the flowers. It isn't like it goes bad or something. That's all a broc head is, an early flower.



Posts

: 273


Join date

: 2012-01-02


Location

: Philadelphia, PA



@marc-in-pa...........I think in zone 6 you should get a good harvest with fall broccoli. I'm in 5a and that's when our broccoli does best. I always grow some in the spring but once it starts getting hot or a few hot days, it stops producing. The cool of autumn produces terrific heads and there are fewer bugs with which to contend. Try again for the fall. You can sow your seeds directly in the warm soil 18 weeks before your first expected fall frost. Better luck next time.



Posts

: 4674


Join date

: 2010-03-21


Age

: 75


Location

: Southwestern Maine Zone 5A



Page 2 of 2 •

1, 2
---
Permissions in this forum:
You
cannot
reply to topics in this forum