The yellow leaves have been on this plant from the beginning and just seem to be getting worse.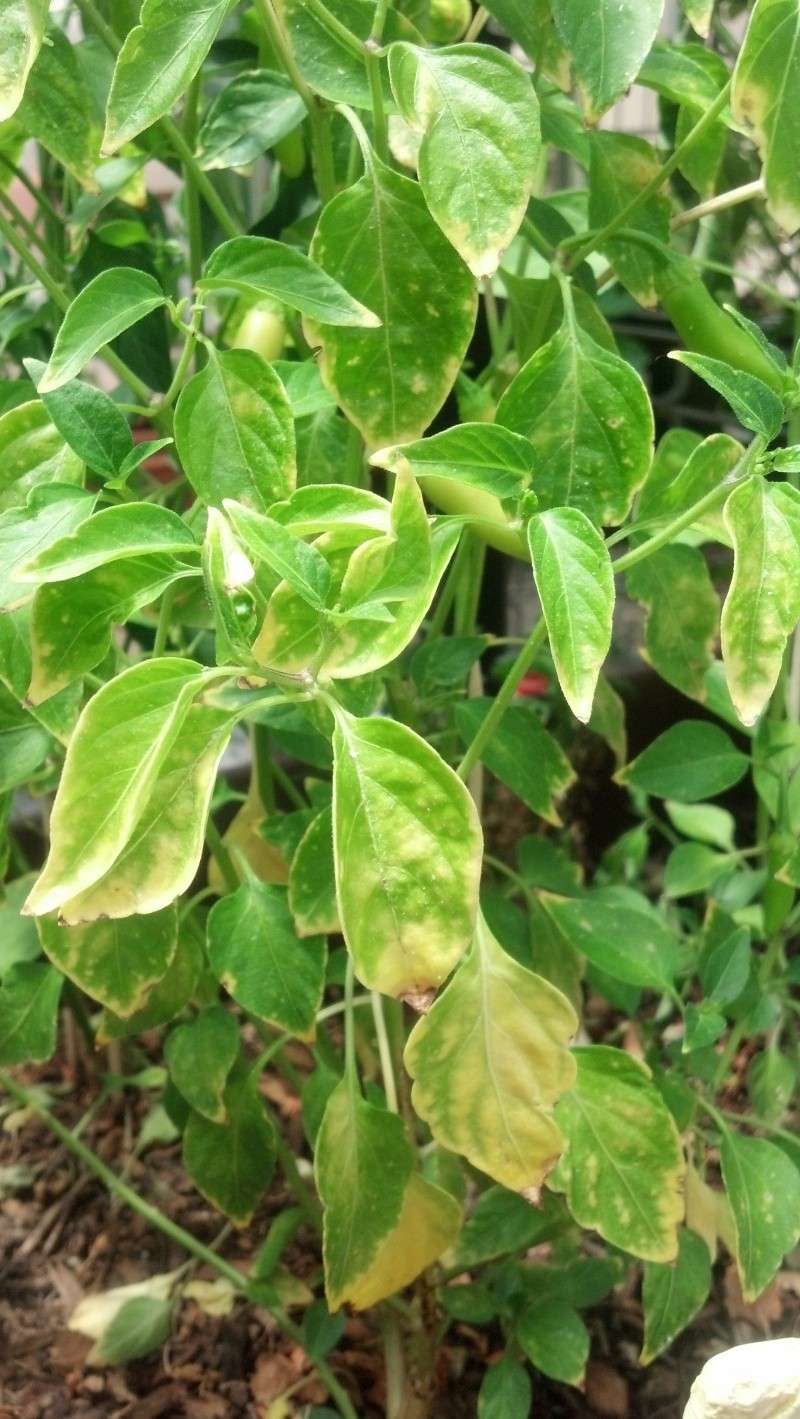 The curling just stared on the large pepper plant and I just noticed it on the plant next to is. Think maybe overwatering?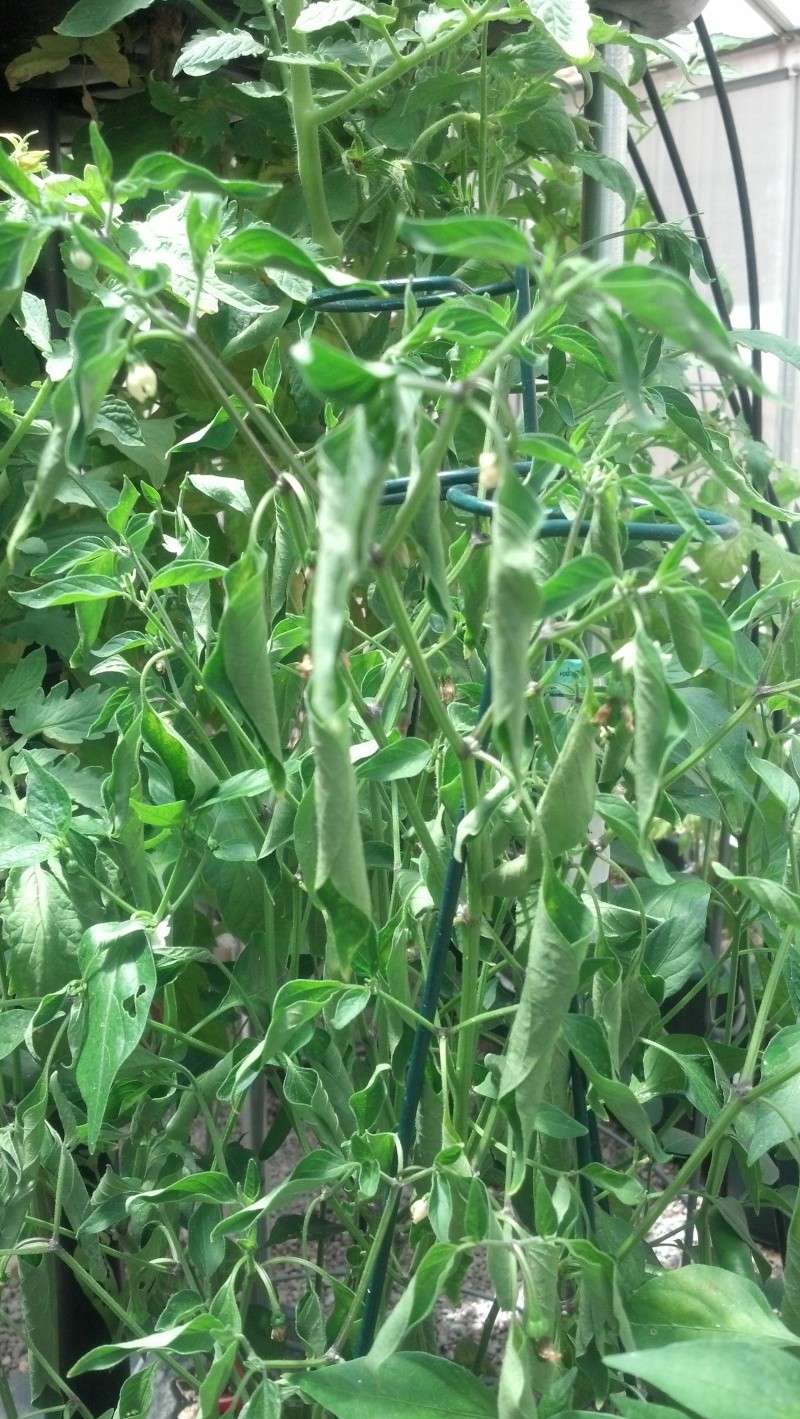 And I am most certain the last one - eaten was a hornworm eating my pepper leaves while I was away for 4 days. I have used Thurmicide, as suggested by the local nursery.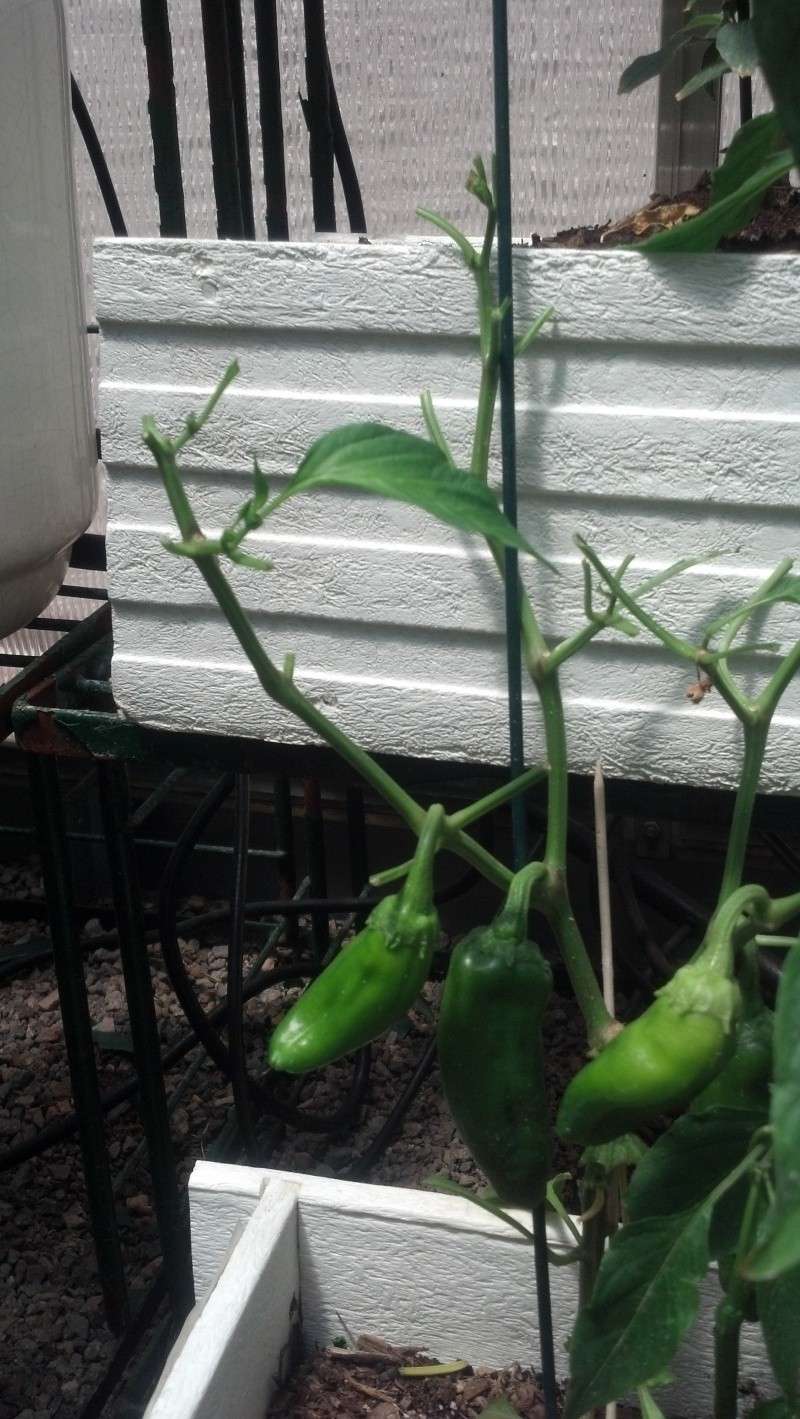 And, I have been able to post one photo successfully. The rest are showing up as links. Anyone have a link to show what I'm doing wrong?
And the photos showed up this time.

Hooray, you posted photos!


The yellowing is a condition called chlorosis, it MAY indicate iron deficiency. Do some research on the web.
The rolling leaves, does this happen during specific hours during the day?
Those pepper plants will come back and go gangbusters!

____________________________
41 years a gardener and going strong with SFG.
http://squarefoot.creatingforum.com/t3574-the-end-of-july-7-weeks-until-frost
There are certain pursuits which, if not wholly poetic and true, do at least suggest a nobler and finer relation to nature than we know. The keeping of bees, for instance. ~ Henry David Thoreau
http://squarefoot.creatingforum.com/t1306-other-gardening-books

Forum Moderator Certified SFG Teacher




Posts

: 14165


Join date

: 2010-03-06


Age

: 54


Location

: Keene, NH, USA ~ Zone 5a



The rolling is all of the time. I looked this morning and they were still rolled up.

The one with yellow is in with the rolling pepper plant as well as about 4 others. Not sure why it is the only one that turned yellow. But come to think of it, he was part of a 6-pack and was the only one that was yellow and still is. Hmmmm.

Thanks for the reassurance that my peppers will come back. My tomatoes are looking much better, after I started to hand water them as opposed to putting them on the drip system.
Come to think of it, they rolled leaves weren't as rolled this morning and I also took that planter off of the drip system.
---
Permissions in this forum:
You
cannot
reply to topics in this forum