I said hello to my region but forgot to do so here, my bad!

I am Katherine. me and mine consist of me, hubby and 4 kids... been a fan of SFG for many years. tho havent had a garden in 7 years. Just got told we may build one here so my family and i are very excited to do so.

I am currently battling severe pnenominia so till i recover we are just planning. I cannot believe the fire that has been lit here! My kids wont eat veggies at the table but are listing tons that if i plant will eat straight out of the garden. I asked them to bring me my kids back. cuz i didnt know who they were. my hubby that will only eat four veggies is looking for a greenhouse to buy for me to start seeds in.... who are these people??what did they do with my family??? on the other hand im loving this!!

i SO cant wait to get better. im even looking forward to clearing out 3/4 of an acre of waist high weeds to start this! i have alot of challenges ahead and it will take a while before we will be able to get going but i so cant wait to at least start. sorry for the book.

Katherine



Posts

: 17


Join date

: 2012-05-30


Location

: Middle of Kansas zone 6



to the forum! Sorry to hear you aren't doing so hot! Have you read the All New SFG book! It might be something to do while you recover from pneumonia! That's going to be a fantastic sized garden! Best of luck to you and hope you heal fast! Psst, if I were you I would send hubby out to start stockpiling supplies




Posts

: 2037


Join date

: 2012-03-21


Location

: Custer, SD



Hi Katherine and welcome! So neat the whole family is with you on the gardening thing. Hope you recover quickly and keep us posted with your progress - we love pictures!

Certified SFG Instructor




Posts

: 1413


Join date

: 2011-05-11


Location

: Vancouver, WA



@cheyannarach

wrote:

to the forum! Sorry to hear you aren't doing so hot! Have you read the All New SFG book! It might be something to do while you recover from pneumonia! That's going to be a fantastic sized garden! Best of luck to you and hope you heal fast! Psst, if I were you I would send hubby out to start stockpiling supplies
plus 1. Even if it takes a while for you to get your strength back, you will feel useful and planning is an important part of a successful garden. The ALL NEW SQUAREFOOT GARDENING book will help with this planning. I changed garden around several times during the winter while waiting for planting season.
Kay
Kay
____________________________
A WEED IS A FLOWER GROWING IN THE WRONG PLACE
Elizabeth City, NC
Click for weather forecast

Certified SFG Instructor




Posts

: 4339


Join date

: 2010-10-17


Age

: 74


Location

: wilmington, nc zone 8



@Laydera......Sorry to hear about the pneumonia. That may keep you from going full force for awhile, but you can make plans. Probably a fall garden will work for you. Many crops you can sow directly in the garden for fall crops, like broccoli, cabbage, cauliflower, Brussels sprouts, spinach, lettuce. They don't have to fight the pesky insects when the air is getting cooler.
In your gardening books, just count back the number of weeks plus 2 that it takes for a crop to reach harvest size before your first expected fall frost, and sow seeds. The heat of the summer will germinate them, and as it gets cooler, they'll grow and prosper in the cooler air.
Welcome to the forum and ask questions as needed. We all help each other here. We even swap seeds in the spring. Wishing you get well quickly.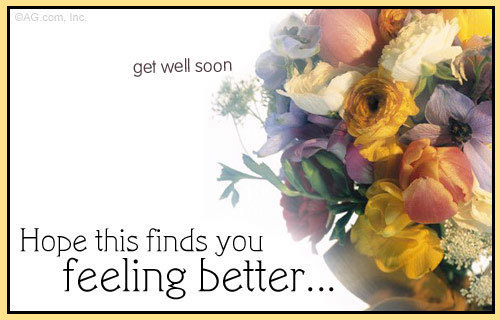 Posts

: 4629


Join date

: 2010-03-21


Age

: 75


Location

: Southwestern Maine Zone 5A



---
Permissions in this forum:
You
cannot
reply to topics in this forum