Hi Vegetable Lovers,
The majority of my transplants are all in the ground at this point. Most have established themselves. I did harden off my transplants but give myself a grade of a "C" for the hardening off-process.
Best batch of snap peas yet! Building taller trellises next year.
My black beauty zucchini leaves look a bit concerning. ph? Iron deficiency? Too much N2?The MM is made well. Here are the leaves:
" border="0" />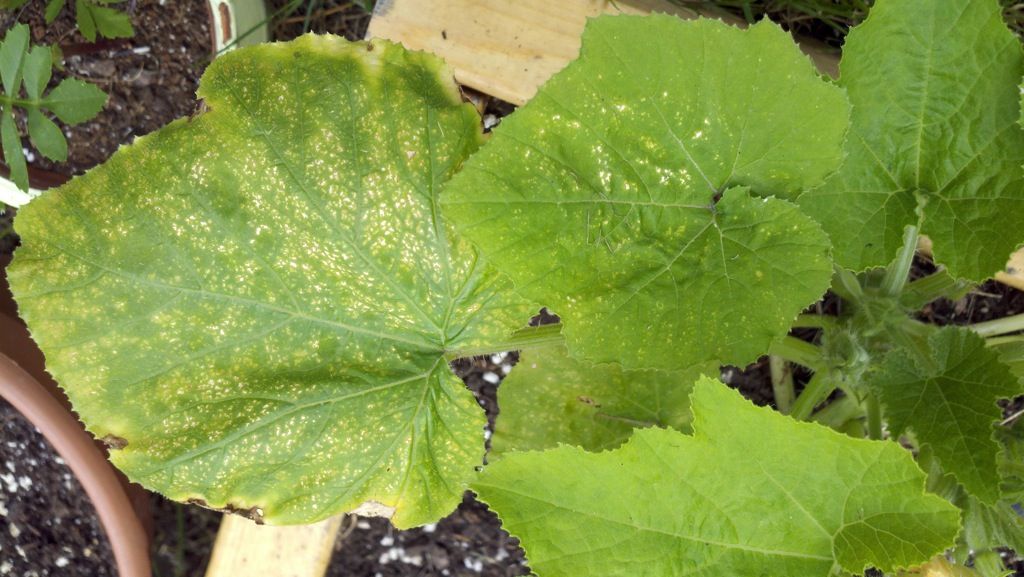 The cucumber leaves seem to have a hint of yellow too. I've given 2 servings of compost tea over the last month and a half. Any suggestions would be appreciated!
Thanks!



Posts

: 108


Join date

: 2011-07-06


Location

: East Weymouth- Zone 6B






Posts

: 109


Join date

: 2011-11-20


Location

: Loveland, Colorado zone 5a



can you wipe the concerning part off the plant or is inside the leaf its self



Posts

: 9


Join date

: 2012-06-09


Location

: st.ola lake



Just a guess...it seems to me like you can see through the leaves - my initial thought is early-stage chlorosis. Note the veins are all still a nice green color.
Apparently may be caused by iron deficiency or pH too high.



Posts

: 49


Join date

: 2012-05-13


Age

: 39


Location

: Hamilton ON zone5(A?)






Posts

: 2037


Join date

: 2012-03-21


Location

: Custer, SD



What ever it is I would take it off. The new foliage looks great.
____________________________
41 years a gardener and going strong with SFG.
http://squarefoot.creatingforum.com/t3574-the-end-of-july-7-weeks-until-frost
There are certain pursuits which, if not wholly poetic and true, do at least suggest a nobler and finer relation to nature than we know. The keeping of bees, for instance. ~ Henry David Thoreau
http://squarefoot.creatingforum.com/t1306-other-gardening-books

Forum Moderator Certified SFG Teacher




Posts

: 14165


Join date

: 2010-03-06


Age

: 54


Location

: Keene, NH, USA ~ Zone 5a



Could it be that it's been chilly? Especially at night. Peas like it cool but zucchini likes it hot. Beans and cuke too. It may be a start of a problem tho. I'd cut off the offending leaves, be careful to not get the leaves wet.. The compost tea should help. Monitor the temps and just be patient. Hot weather will come and you will have many zucs.

Jo



Posts

: 1532


Join date

: 2011-05-04


Age

: 63


Location

: Cottageville SC 8b



Thanks for the advice and experience. I am going to clip the lower leaves. I think part of the problem is the root cluster may be a little compacted. The rot system was MASSIVE when I transplanted. THe warm months ahead will help some too.



Posts

: 108


Join date

: 2011-07-06


Location

: East Weymouth- Zone 6B



---
Permissions in this forum:
You
cannot
reply to topics in this forum