Hello everyone. First time doing SFG. I'm in the north San Francisco Bay area (not even sure what zone that is) in Vallejo, CA.

Read the book. Watched several videos. Combed this forum for advice. MMed my beds last week - put in a bunch of plants - set up the watering system - and left for a four day anniversary get-away. Now I'm praying something is still alive when I get home.

Really pleased with how helpful people are here in the forums. As a first-timer I have tons of questions. Looking forward to getting to know some of your gardens...and you guys.

Welcome to the forum and happy anniversary! Have fun on your trip! I'm sure they will still be there (alive) when you get home!



Posts

: 2037


Join date

: 2012-03-21


Location

: Custer, SD



Almost everything made it through the trip. cilantro and some lettuce didn't make it. I had some droopy peppers but they perked right up. I'm going to have to adjust the soaker hose flow to allow a bit more water.
Happy anniversary; welcome to the forum. There are a lot of great people on here with a wealth of knowledge.



Posts

: 564


Join date

: 2012-03-04


Location

: Columbus, Ga



Is that ever the truth. I have learned so much from the people here - in just a week. As soon as I figure out how to load pictures I plan to add a few of my first SFG.



Posts

: 564


Join date

: 2012-03-04


Location

: Columbus, Ga



Thanks - I'll give that a go. I just couldn't find the "how to" for posting photos.
This is my first SFG and my first shot at posting a photo:
My 2x4 patio beds

I also have pre-existing beds on the south side of the house. I emptied them to 6"-8", covered with weed cloth, and filled with MM. There are two completed - 3.75'x14' and 3.75'x17'. The grids are every two feet rather than one foot. This is the 3.75x14'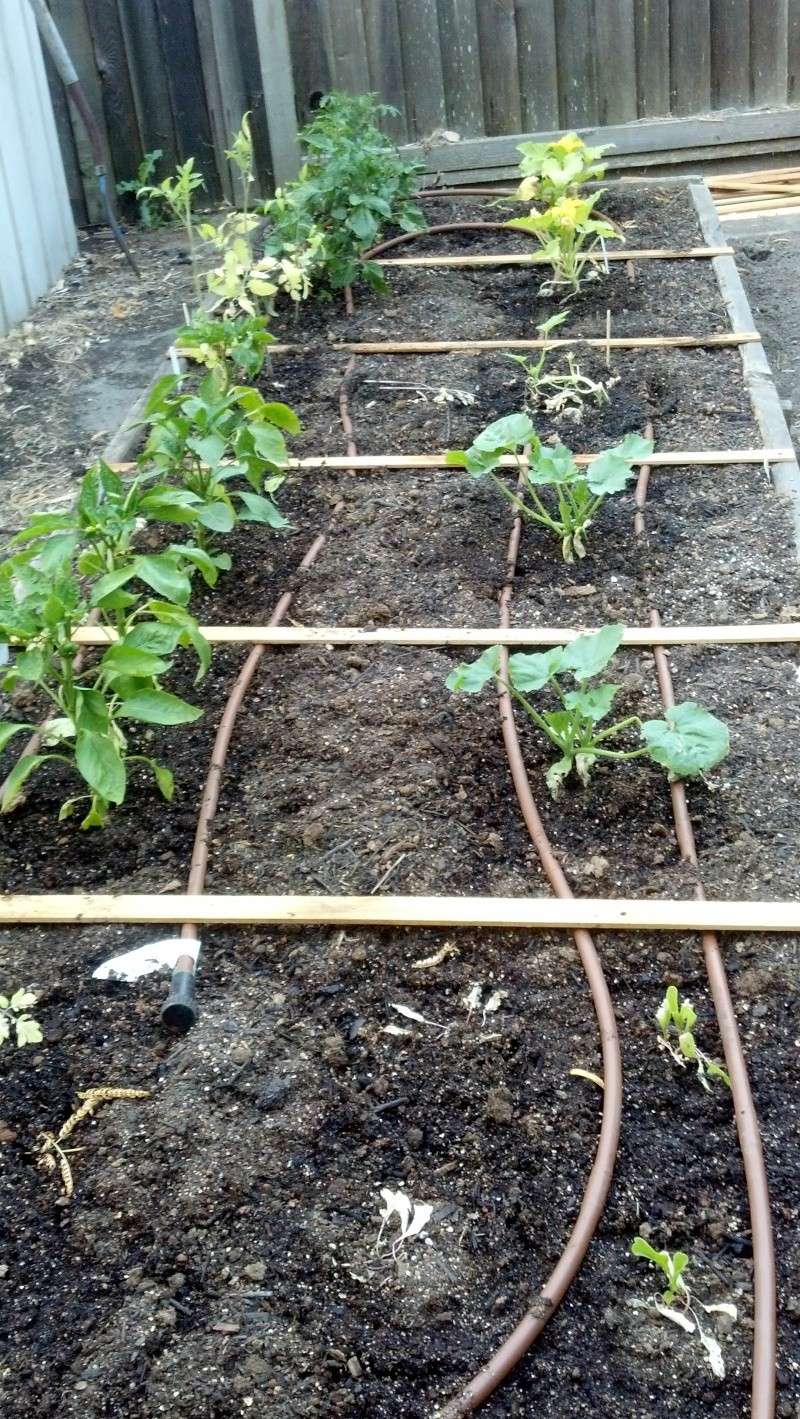 This is the 3.75'x17'
---
Permissions in this forum:
You
cannot
reply to topics in this forum