Last year was my first home garden. It was not SF, was done hastily and with much ignorance. As a result I lost my precious garden to the mighty vine borers, beetles and worms. However, I learned a great deal from those mistakes, put in my time, money, sweat and tears (okay not really, but came close lol) and started my SFG this year.
I armed myself with knowledge, never ceasing in my quest for information, taking every opportunity to learn from the SFG Greats that came before me. Because of all of these things I can say I am becoming confident and optomistic and getting more so every day.
Due to a lack of a hard freeze this past winter, combined with spring temperatures in Feb. the pests came on strong and early. I started finding adult borers as early as May, cucumber beetles in April, but I held fast determined to win this Garden Battle!
As of last week the fate of my precious Romanesco Zucchini & Yellow squash looked dismal. They had been attacked from all sides but I worked daily to slice, pick, squish, spray and inject (with BT), and wait...oh.the.wait.
Today I stand before you taller and prouder because I am winning! These beautiful babies greeted me this afternoon asking to be picked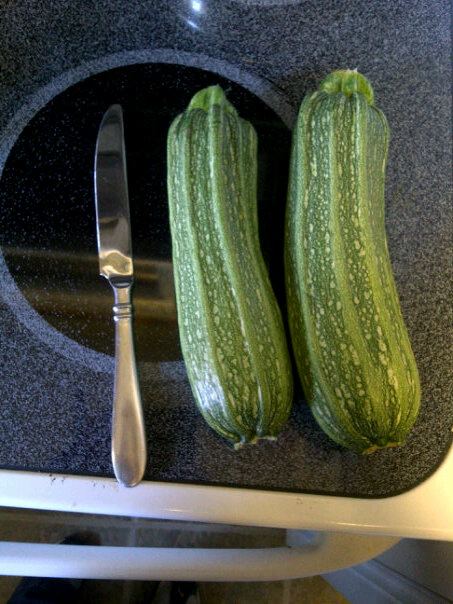 with dozens of their beautiful sisters growing happily in the wings!
Thank you all for indulging my boastful garden mommy pride

and to all of you SFG Greats I referred to (don't be modest, you know who you are!) Thanks a million for being a part of this forum, so those of us who come up behind you can read, learn, and be encouraged by your square foot wisdom!
lol, I hope this was as much fun to read as it was to write. I just thought, with so many "Argh these pests are ruining everything" posts (which don't get me wrong I search for on a daily to gleem info from), it would be fun to have a thread about what Garden Battles we ARE winning and how we're doing it!



Posts

: 58


Join date

: 2012-05-14


Location

: Louisville,KY



I love that post! Thanks!
I started this year with the attitude that I have to plant half for pests and half for me.
For instance, I planted all the seeds from my spaghetti squash supper a few weeks ago. Seems like most sprouted. The slugs and whatever else are currently munching away on them. I thin them when I see any nubbies. I figured only the strong will survive. This is what happened with my zucchini. There are 3 zucchini plants left out of I don't know how many, and I finally have a female flower getting ready to open now.
CC



Posts

: 5831


Join date

: 2012-05-20


Age

: 61


Location

: elbow of the Cape, MA, Zone 6b/7a



Great post and great pic! Congrats on your victory!!!




Posts

: 2037


Join date

: 2012-03-21


Location

: Custer, SD



I am still aways away from zucchinis but yours look beautiful. I have no flowers yet, but i am sure any day.



Posts

: 2802


Join date

: 2012-01-14


Age

: 60


Location

: british columbia zone 5a



Great post and zukes, thanks for sharing!
Congrats on your success, too! I lost three of my squash and my carving pumpkins, but thanks to the wonderful info here I think we may actually manage to save my acorn squash and Seminole pumpkins. I need to get current photos now that they've been recovering after treatment for a week or so.



Posts

: 862


Join date

: 2012-04-01


Age

: 46


Location

: Lake City, (NE) FL; USDA Hardiness Zone 8b, AHS Heat Zone 9, Sunset Zone 28



---
Permissions in this forum:
You
cannot
reply to topics in this forum