Seriously, I have lots of weeds in my compost pile, in fact they are growing over the top. How do I keep them out? Now that it has stopped raining, (only rained nearly every day for 2 wks), I want to get in there and turn it over cuz I am pretty sure there is some good stuff on the bottom. Obviously the compost is good stuff if there are weeds but.........I am sure I can pull them out but do I now have weed seeds in there? Can I use it? I didn't want to post pictures but am swallowing my pride on this one. It is built this way to keep my pup out. 8'x8' panels and I really want put something down the middle so I have fresh scraps on one side and turn pile on the other. Appreciate the advice. Needless to say, I am not a happy camper!
Jodi
" />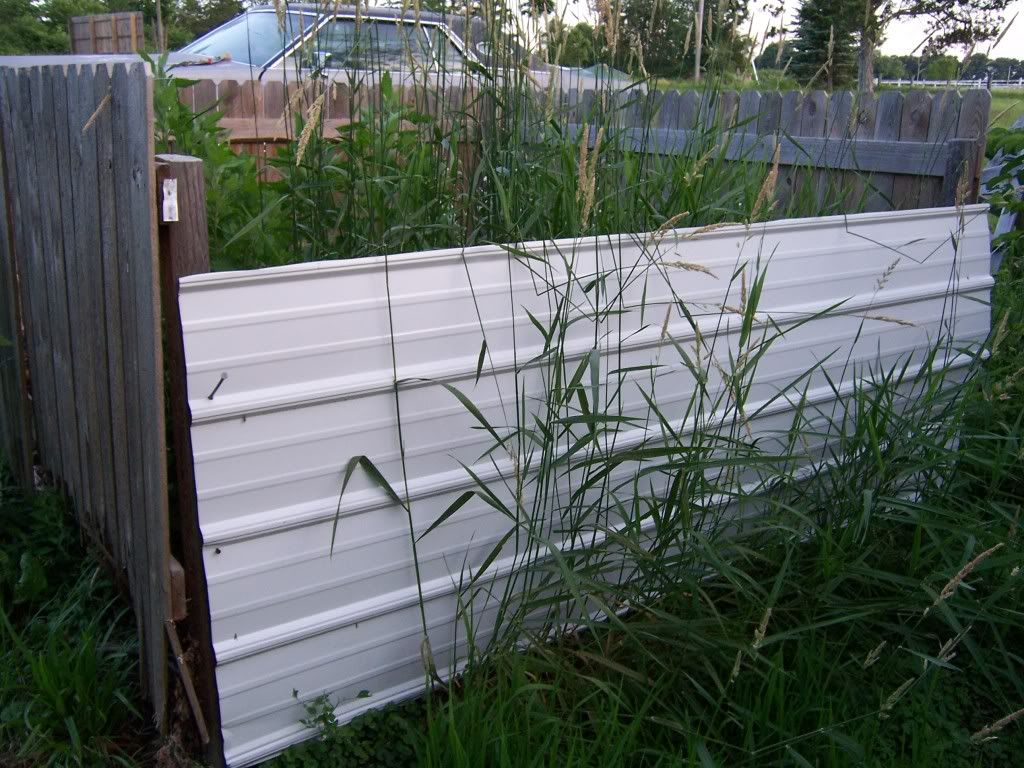 " />



Posts

: 5


Join date

: 2011-07-17


Location

: east central mn



I was reading something recently about "hot compost", and I guess if it is hot enough, it'll kill the weed seeds. At the time, I couldn't take it all in, but it was about the balance of nitrogen & carbon, the "greens" and "browns", and a precise schedule of when to turn it, so it'll be finished in 18 days. Unfortunately, I don't remember what site I saw it on. But you could probably do a web search.
Or just remember Mel's advice in ANSFG: Mix, Mash, Moisten, Move! (Page 93)



Posts

: 210


Join date

: 2010-05-19


Location

: Central CT Zone 6a



I found the website for you for composting in 18 days. http://deepgreenpermaculture.com/diy-instructions/hot-compost-composting-in-18-days/

Don't worry about the weeds, they will be gone soon enough! I have a very small compost pile I haven't touched and it has weeds in it. I have been using my composter because it is hard for me to turn the pile.



Posts

: 1628


Join date

: 2010-06-04


Age

: 62


Location

: Northern Utah



Pull up the weeds and start a new pile with them.

Kay
____________________________
A WEED IS A FLOWER GROWING IN THE WRONG PLACE
Elizabeth City, NC
Click for weather forecast

Certified SFG Instructor




Posts

: 4349


Join date

: 2010-10-17


Age

: 74


Location

: wilmington, nc zone 8



@walshevak

wrote:Pull up the weeds and start a new pile with them.

Kay
+1!
Don't worry about the weed seeds for now - obviously they are already there! Start a new pile with these new 'greens' and then work on that old pile.
GG



Posts

: 3411


Join date

: 2011-02-16


Age

: 52


Location

: Zone 4A - NE SD



No need to for embarrassment, or feeling like you need to swallow you're pride around here.

At the top of this Compost forum, there are some sticky links and threads loaded with composting information that anyone doing their own compost could benefit from.
http://squarefoot.creatingforum.com/f53-forum
You've got a nice, large area set up there. I like to keep my piles a bit smaller just so they are easier to manage, heat up quicker, easier to aerate, and not such a chore to turn. Heat is what you're looking for to kill off that weed seed. Maybe consider dividing up that area so it's easier to maintain, and concentrating that mass a bit will let that heat build up a little better.
____________________________
I am my gardens worst enemy.

Forum Administrator




Posts

: 4242


Join date

: 2011-10-04


Location

: Colorado Front Range



Is that creeping charlie I see in there? You really do not want that to get a start in your beds. Maybe if you put it and the compost layer it is growing in into black plastic bags you can solarize it. Then throw it in the compost pile. You just need to make sure it is actually dead.



Posts

: 2204


Join date

: 2012-03-29


Location

: Gallatin Valley, Montana, Intermountain zone 4



We all have some weed seeds which sprout in the compost, birds bring them in, etc. I see in the pic that your weeds are blooming! Pull them before they put seeds on! Looks like you have some of my dollar weed. It loves MM for it is soft enough to let it travel! I had the mistaken idea when I first started SFG that I would not have to pull weeds. Ha ha! But I don't own a hoe. My 'neighbor' stole mine. If he'd asked, I'd have given it to him!

Jo



Posts

: 1532


Join date

: 2011-05-04


Age

: 63


Location

: Cottageville SC 8b



---
Permissions in this forum:
You
cannot
reply to topics in this forum