So I couldn't be more patient and harvested garlic this morning. The heads are a bit small, but considering I did it all wrong-i'm pleased. Lessons learned (and documented in journal, because I know i'll forget-lol).

I plucked up one red onion to see where we are and they need more time.

My tomatoes are looking pretty good. Fruit has set on all plants. Unfortunately we have had some crazy winds lately and the main stem of my Pineapple was snapped I attempted to save it, but it didn't work. Three fruit have set and it looks like the sucker just below the break is getting fat. I'm gonna let that go and see what happens. Picked my first Black Cherry toms and they were yummy with some Camembert & Tamarillo wine.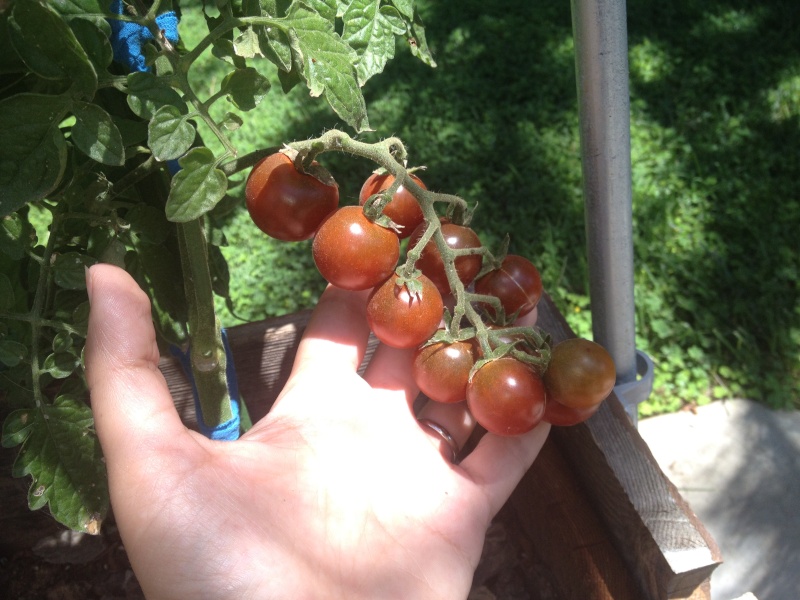 Mortgage Lifter and Heidi are showing their first blush.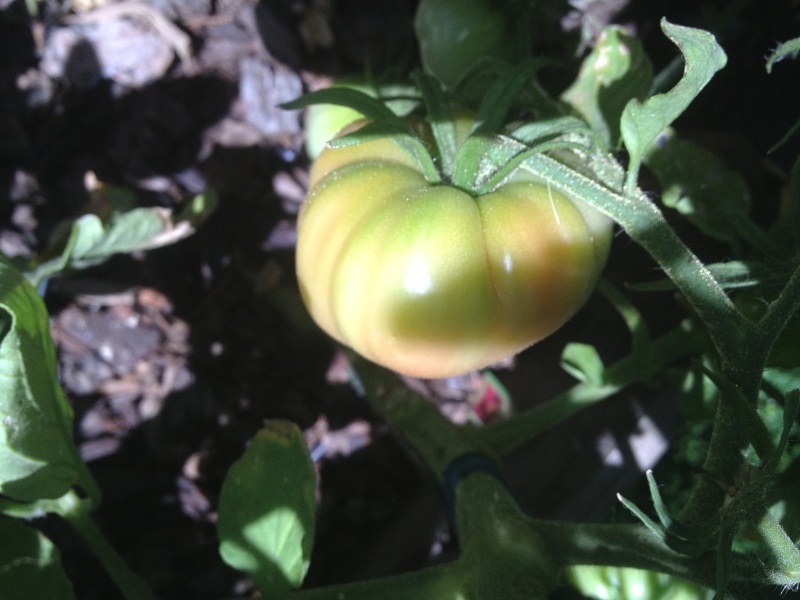 My strawberries are doing great and my son discovered his new favorite sandwich.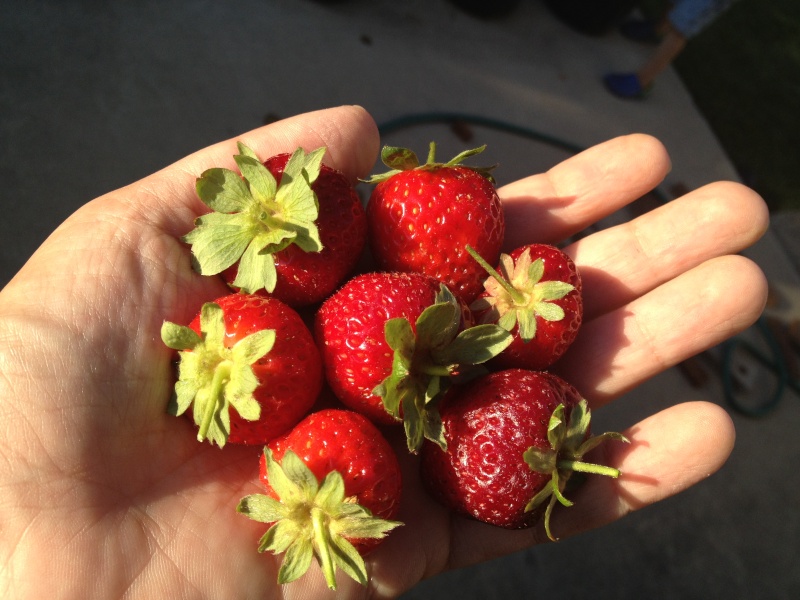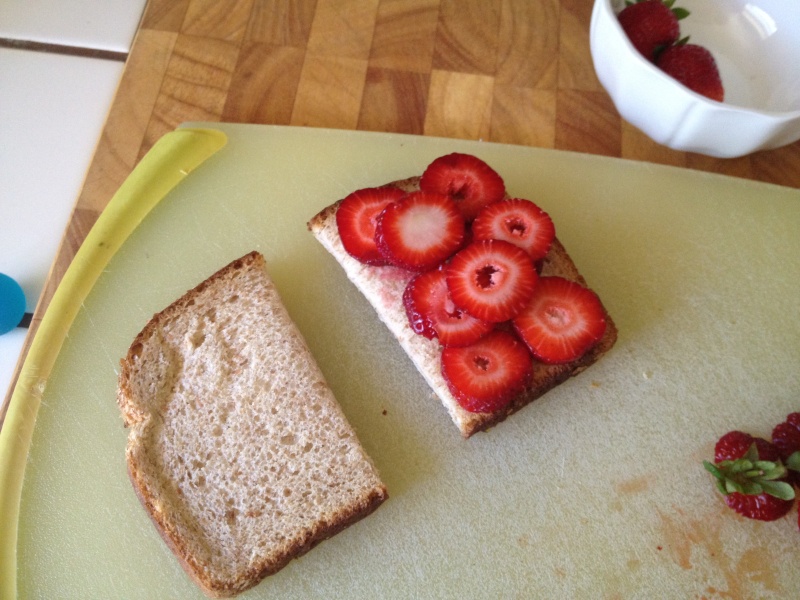 And here is what has worked for propagation. After I get two good starts from each plant I cut the rest of the runners.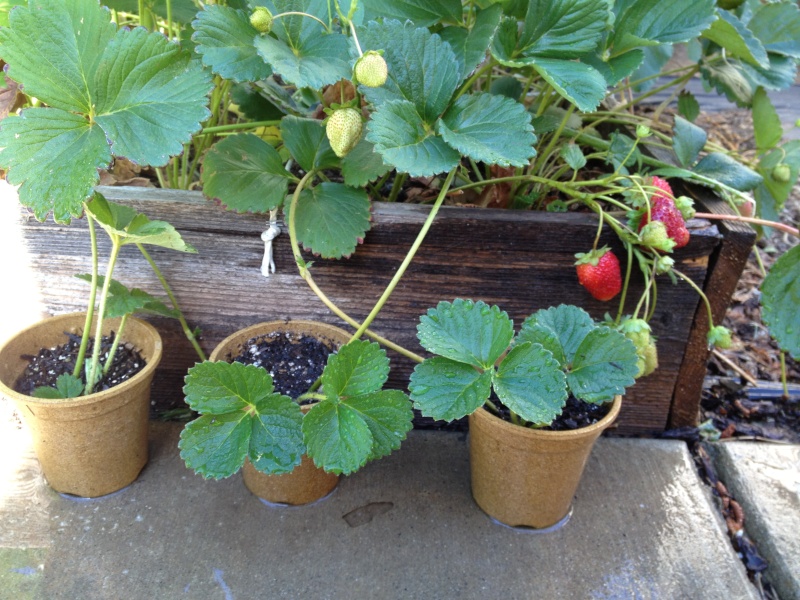 My pepper are coming along as well.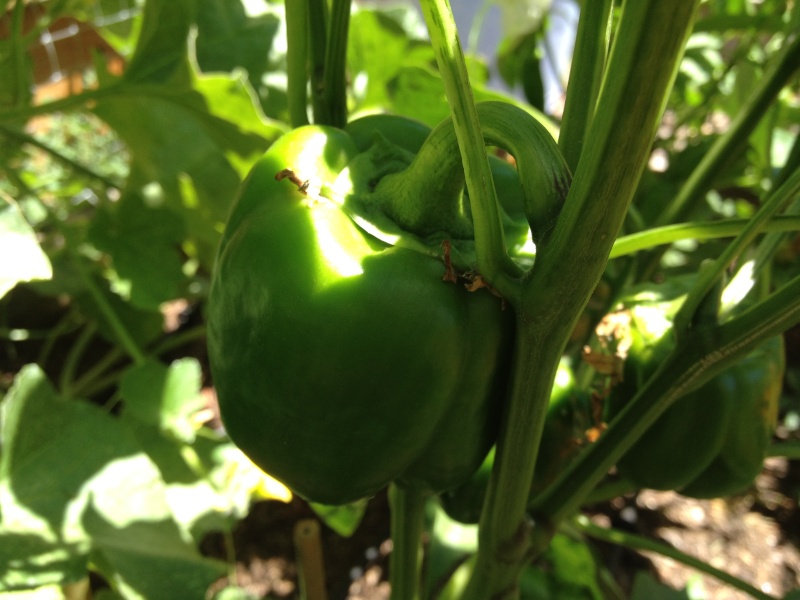 The Fresno chilies are going crazy. There are 26 peppers on this one little plant. mmmmmm-salsa.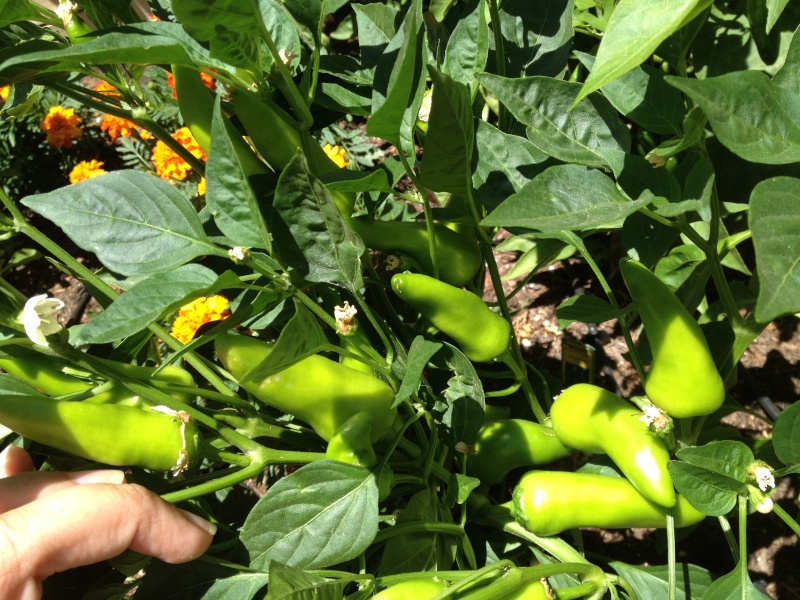 Sweet Banana peppers have a few that I think are close to ripe.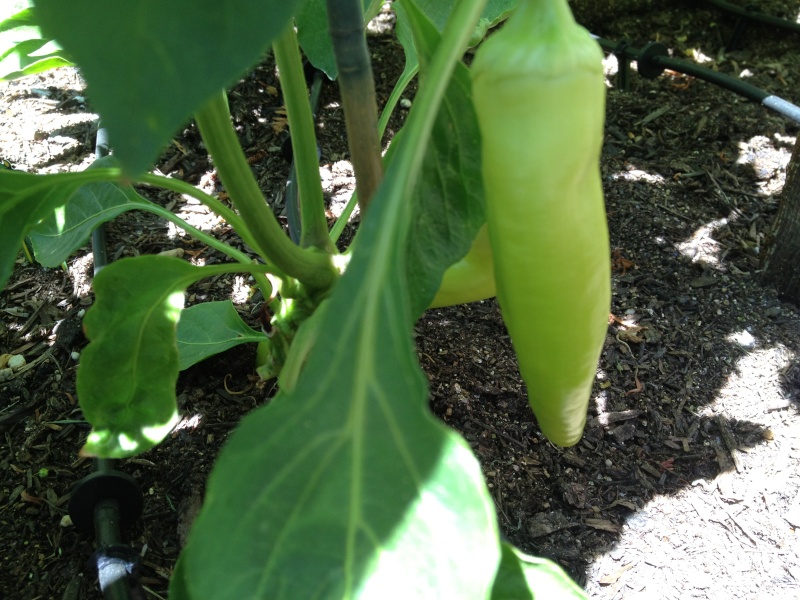 Overall i'm pleased with the progress. My canning jars are all ready and I can't wait to get pickling & canning soon. Gonna try some new things this year like tomato jelly, pickled peppers and salsa.
Beautiful results, Peony!! I'm sure your new food adventures will prove to be delish!



Posts

: 284


Join date

: 2010-03-17


Location

: Mason, OH



Oops! I forgot to post about my Charentails melon it trellised nicely and I gently pushed the fruit through to the back to protect from the intense sun. Gonna have to get some pantyhose on a few of these soon. This is my first attempt ever at melons, so YEAH!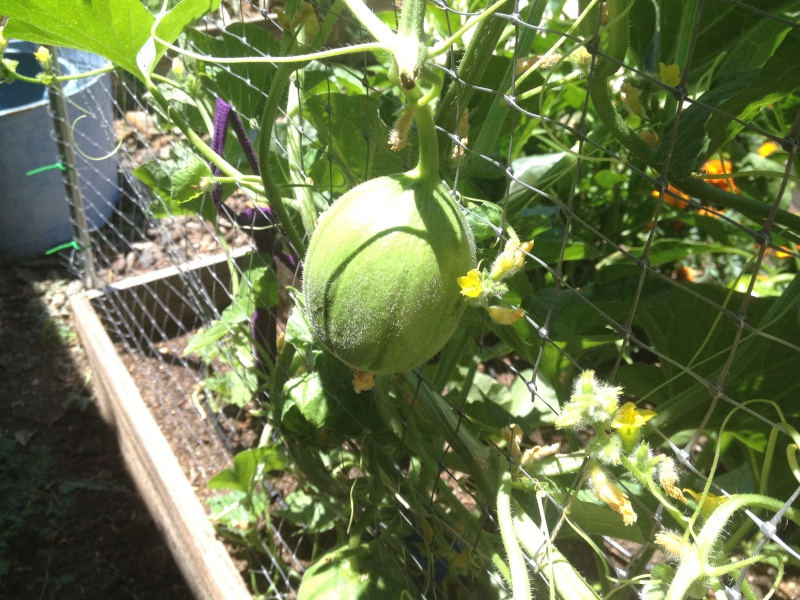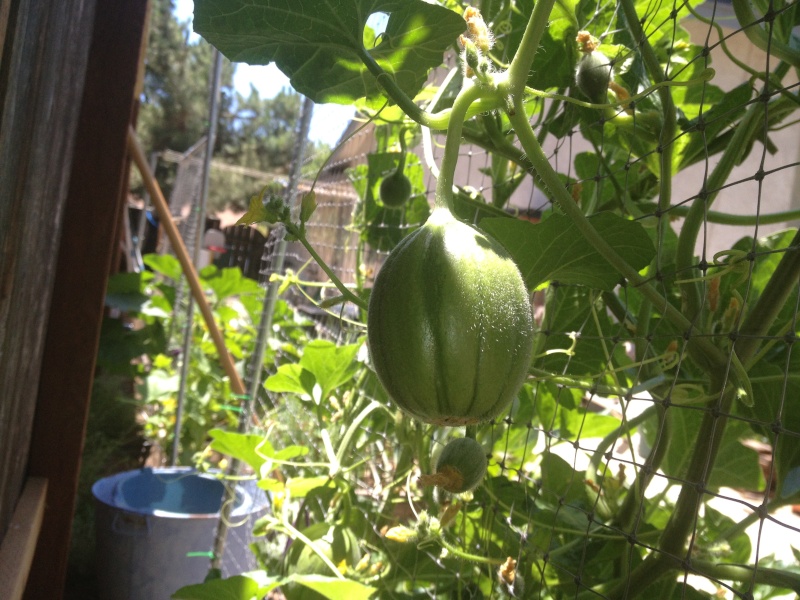 And my cukes are doing good-keeping fingers crossed. Last year my plants were about this size when something wiped them out. These are all looking OK and I'm watching them like a hawk. I want my pickles this year!


I totally LOVE your garlic picture that is what i am going to do.
Ido not know how to copy picture and repost it



Posts

: 2802


Join date

: 2012-01-14


Age

: 60


Location

: british columbia zone 5a



Everything looks fantastic PeonyLover
Nice lookin strawberry samich

____________________________
I am my gardens worst enemy.

Forum Administrator




Posts

: 4231


Join date

: 2011-10-04


Location

: Colorado Front Range



@GWN- I don't know how either.

and thanks RoOsTeR. I'm pleased this is my first year since converting to SFG. Already thinking of what to plant in the fall. Lol
I'm so impressed! Thanks for the inspiration!



Posts

: 2


Join date

: 2012-08-15


Location

: Sunnyvale, CA



---
Permissions in this forum:
You
cannot
reply to topics in this forum