It's gone.

But I know why. I watered it down.


thinking that I should.
I have been trying 2 months to become a hottie. Last week I reworked it all plus I added bone and blood meal. It began heating, got up to 125, I let it sit for 5 days and this morning I turned and watered. Please tell me it will heat again or am I going to have to rework again? I just can't get the hang of this composting thing. I know it will eventually compost but I want it to be hot to kill pathogens and seeds and I could use it. And I am not very patient.

So I am assuming that if it isn't dry you only water the top after you have turned it?
It's fine that it's not hot after you turned it! Compost piles (given the right ingredients) will heat up then cool down as they burn away all the fresh stuff! Then when you turn it it should heat back up! It'll be okay, compost forces you to be somewhat patient

!
What did the middle parts look like when you turned it? Kind of grey and ashy looking?
Here are a couple of pictures that Pepper posted the other day that shows some good examples of a hot pile: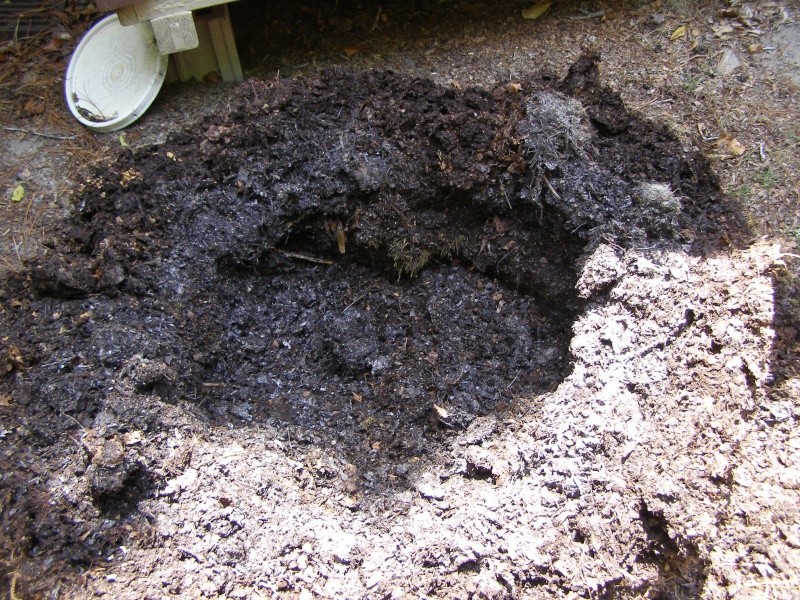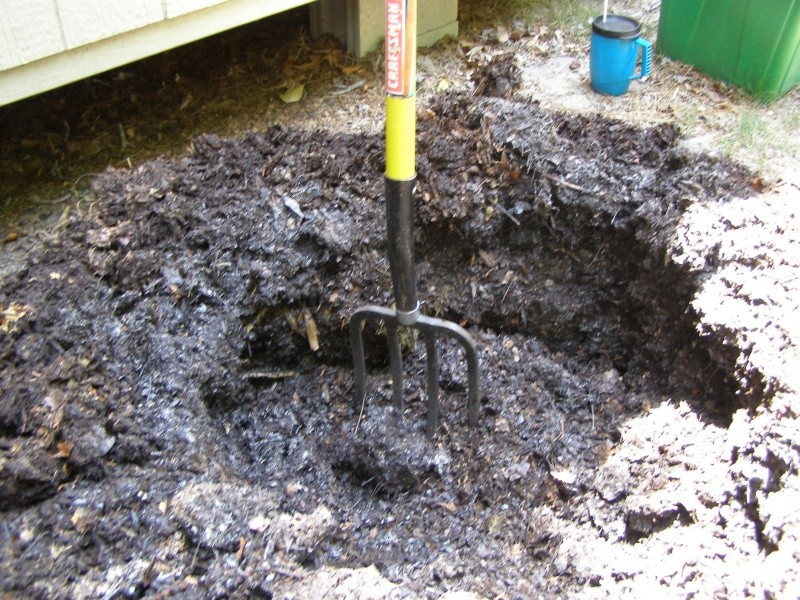 I think it's easier to water the pile in layers instead of just the top.
Do you have any pictures?
____________________________
I am my gardens worst enemy.

Forum Administrator




Posts

: 4257


Join date

: 2011-10-04


Location

: Colorado Front Range



Yes There were places that were grey and ashy and I could feel the heat coming off of it.
That is what I thought watering in layers but now I have no heat

Did I cool it off and if so will heat come back?
The heat will come back!!!
crs I just turned mine on Monday. The temp has just started back climbing today. I did not succeed the first times I tried either



Posts

: 564


Join date

: 2012-03-04


Location

: Columbus, Ga



sorry I was on my cell and had to stop.
What I have started doing is putting a layer in my cage app 6 inches then put in the rabbit(or cheap dog food), a helping of used coffee grounds, some blood meal then thoroughly wetting all of this. Then sticking in my garden fork ( see pic above)in various places and spinning it to mix this complete layer. Water takes a while to spread in this stuf so I wet it down again then build another layer and repeat. top with a layer without all the addatives as a heat blanket
When turning a started pile put the top blanket layer on the bottom, dig the center out placing it on the outside, then (instages all the way up) put the side stuf into the center. Wet it down in stages and do the spinning fork thing to mix the water in. As a general guide squeze a hand full, a drop or three of water should come out.
Note I used about a five gallon bucket of coffee grounds( free from Starbucks)through out the 3 ft tall pile; and a scoop of blood meal at each layer. see this thread
http://squarefoot.creatingforum.com/t12908-restarting-an-old-compost-pile
Opps you already are in that thread. Good luck This is my sixth pile before getting a hottie.



Posts

: 564


Join date

: 2012-03-04


Location

: Columbus, Ga



I went out this morning and the pile is hot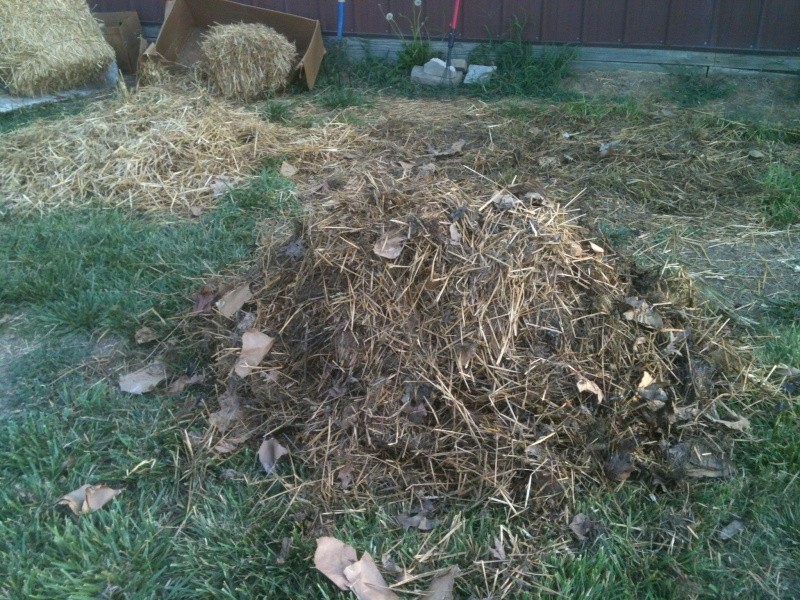 Last edited by crs on 6/28/2012, 8:30 am; edited 1 time in total (Reason for editing : Had to relearn how to add picture)
@crs

wrote:I went out this morning and the pile is hot

YAY

---
Permissions in this forum:
You
cannot
reply to topics in this forum