Recently a lot has happened in my garden that I am unsure on what course of action to take:
Small holes in a variety of veggies, squash leaves that are turning white & brown, sage leaves that are also turning brown & Swiss Chard (2nd to last picture that is turning white). I've gotten some good pictures so hopefully someone here at SFG can help me solve before I lose a lot of what has grown. The last picture is a bit hard to discern but they are very small and are found on a lot of the plants in question. Again your sage advice, no pun intended:) would be appreciated!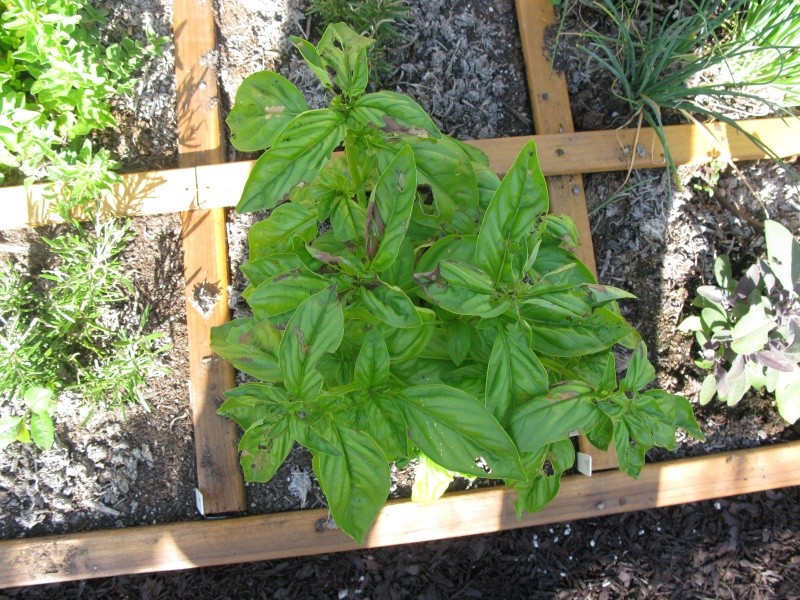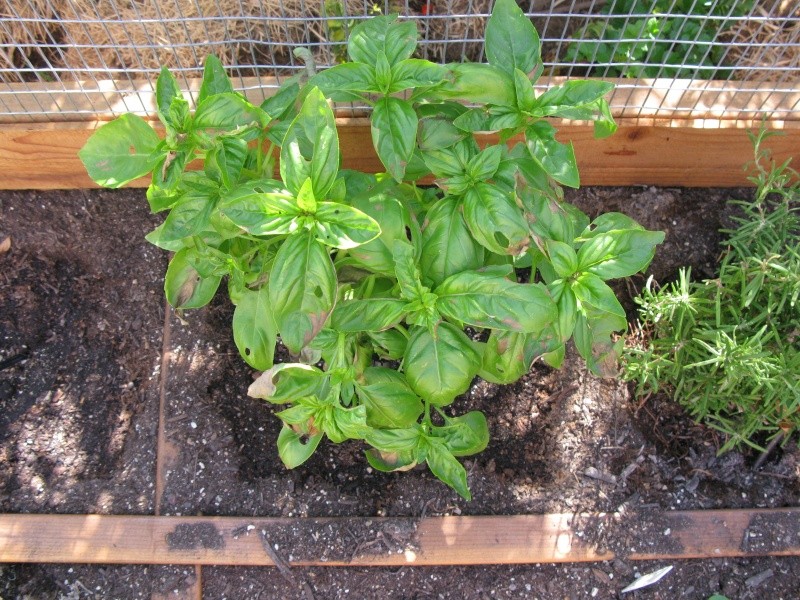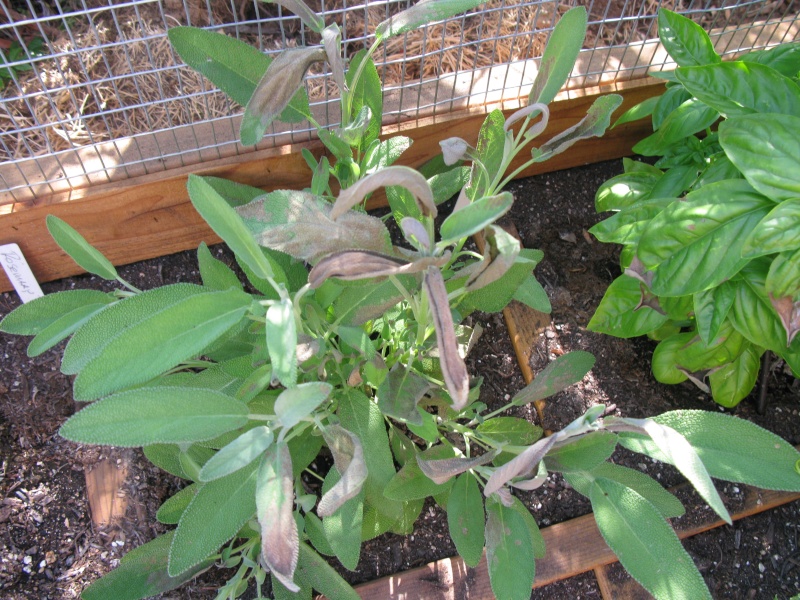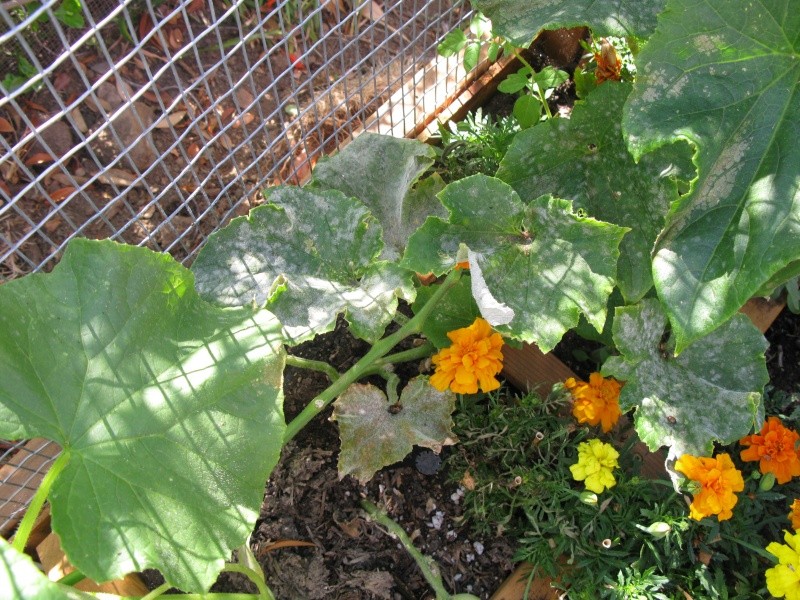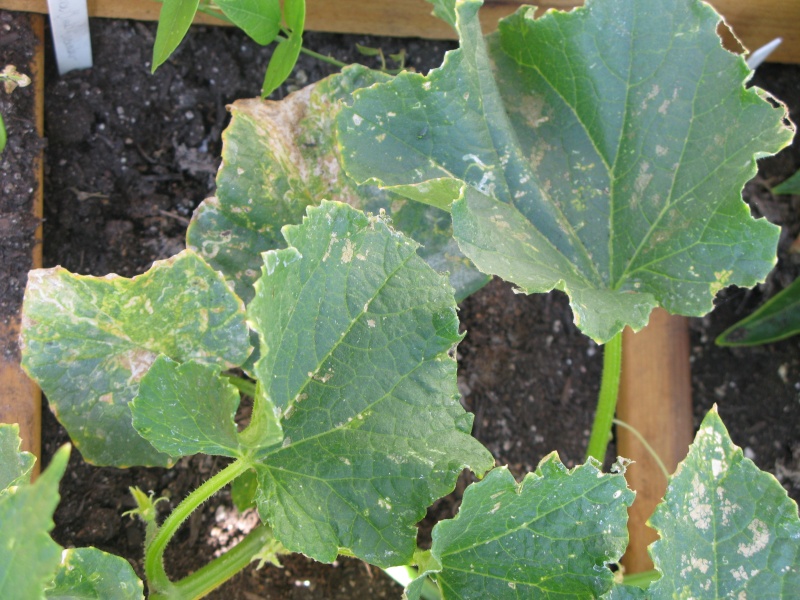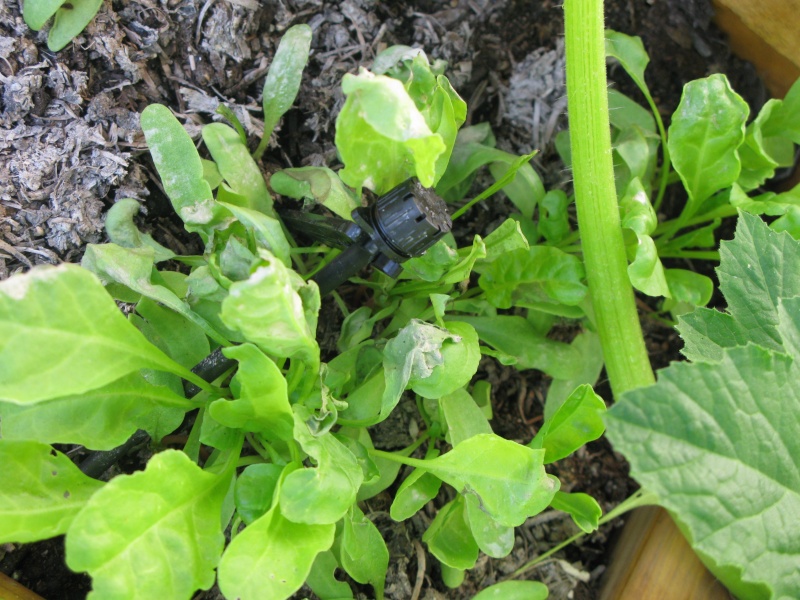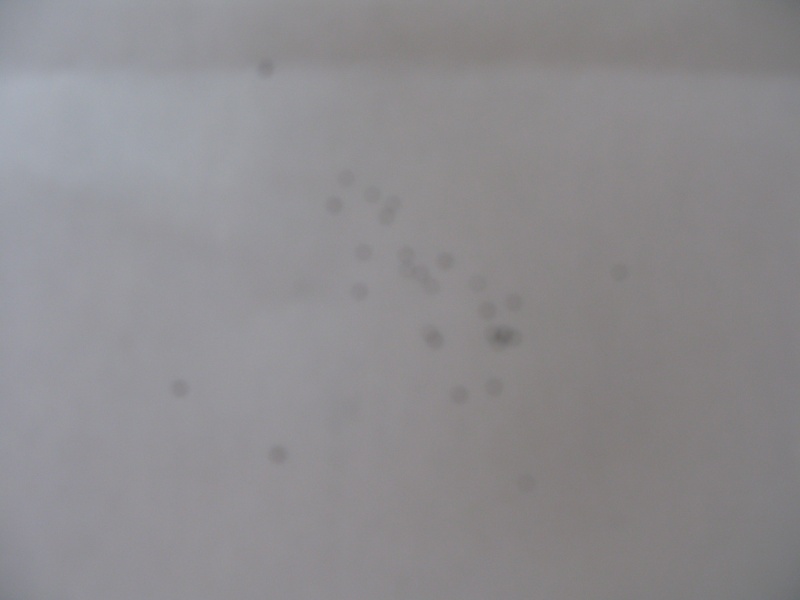 Posts

: 14


Join date

: 2012-05-15


Location

: San Diego



The plant looks good, but for the browning edges, is it really hot out? maybe the plant is stressed and needs a bit more water. Suggestion: just pick off the damaged ones and compost them. I recommend pinching off the topmost growing tip, this will make your plant bushier = more basil.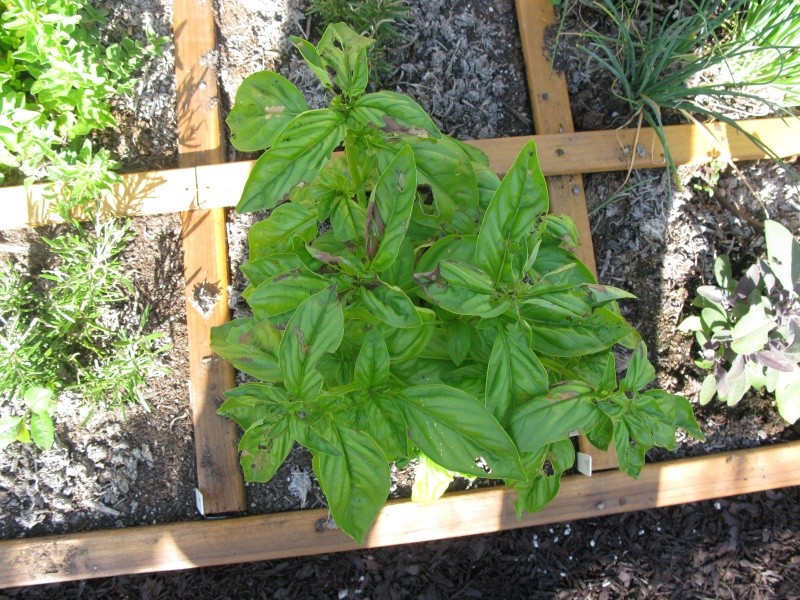 Small holes on the bean leaf, probably some sort of beetle.
Pale dried out portions of the bean leaves, are these leaves at the base of the plant? It could be that their time is simply done, normal.
Dried out sage leaves, this looks sort of normal to me, but maybe something else is going on. Have you seen any insects on this plant. Pick the dried leaf off and bring them to the kitchen or compost. Again, I would pinch off the growing tip and the plant will bush out.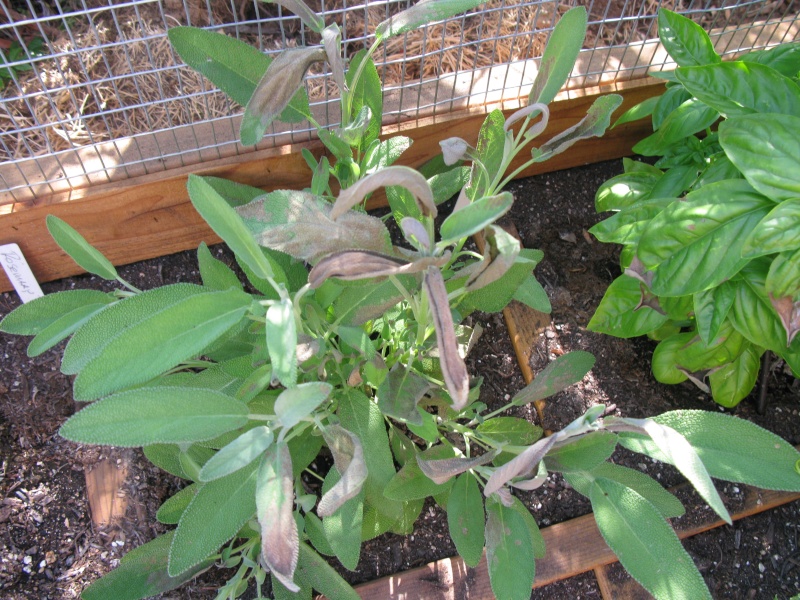 Powdery mildew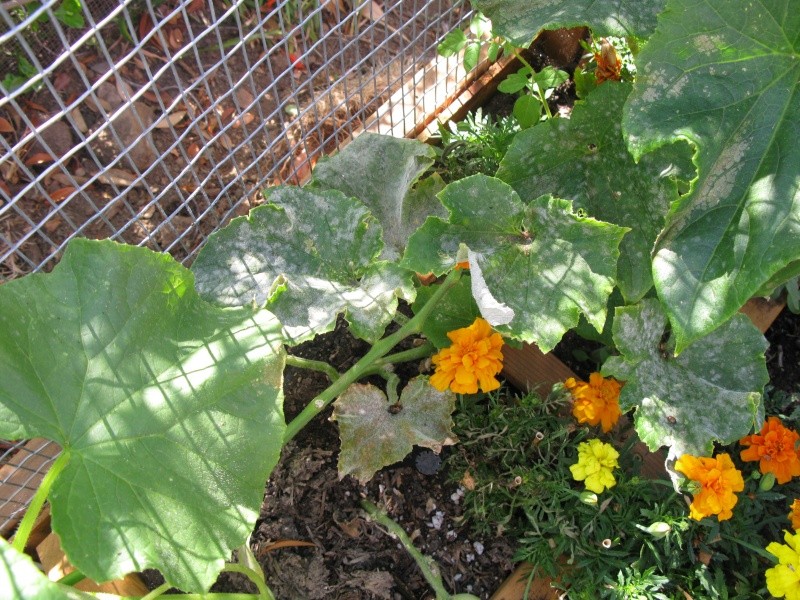 Looks like you have leaf miners and probably squash bugs or cucumber beetle damage. Time to go on a bug hunt to know for sure.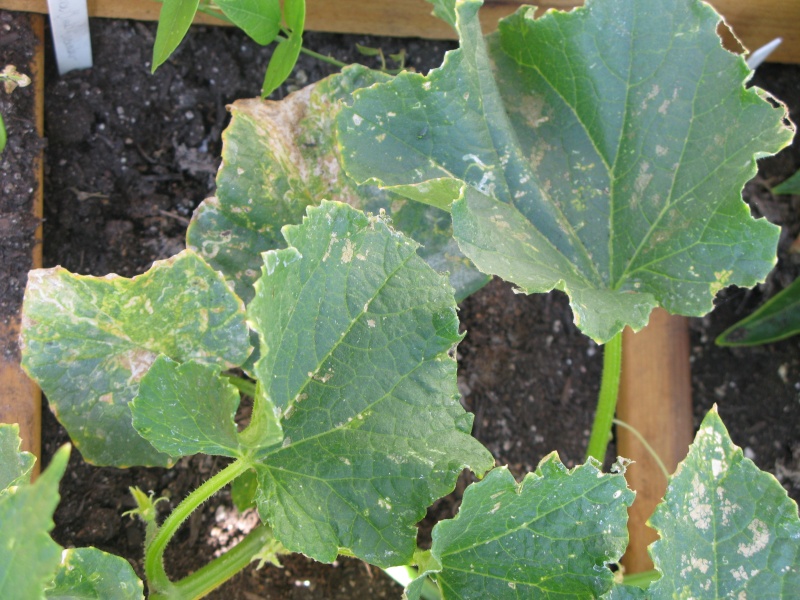 Leaf miners on the chard, maybe. Could also be water splash damage. I think I need better glasses. You could thin the damaged ones out.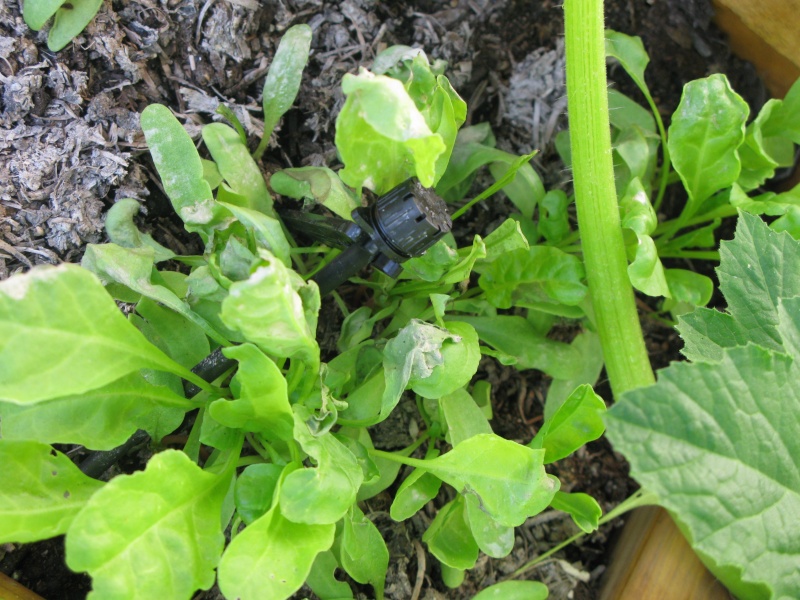 ____________________________
41 years a gardener and going strong with SFG.
http://squarefoot.creatingforum.com/t3574-the-end-of-july-7-weeks-until-frost
There are certain pursuits which, if not wholly poetic and true, do at least suggest a nobler and finer relation to nature than we know. The keeping of bees, for instance. ~ Henry David Thoreau
http://squarefoot.creatingforum.com/t1306-other-gardening-books

Forum Moderator Certified SFG Teacher




Posts

: 14165


Join date

: 2010-03-06


Age

: 54


Location

: Keene, NH, USA ~ Zone 5a



---
Permissions in this forum:
You
cannot
reply to topics in this forum