Rowena and others...I harvested and cut an eggplant over lunch...here's the pic. The lower half of the fruit has browning seeds...the upper half is more clear. I'm assuming I may be letting these go on the plant too long before picking. I am going by size and not the skin as they are really shiny when little and seem to dull as they grow.
That looks pretty normal to me.
____________________________
41 years a gardener and going strong with SFG.
http://squarefoot.creatingforum.com/t3574-the-end-of-july-7-weeks-until-frost
There are certain pursuits which, if not wholly poetic and true, do at least suggest a nobler and finer relation to nature than we know. The keeping of bees, for instance. ~ Henry David Thoreau
http://squarefoot.creatingforum.com/t1306-other-gardening-books

Forum Moderator Certified SFG Teacher




Posts

: 14165


Join date

: 2010-03-06


Age

: 54


Location

: Keene, NH, USA ~ Zone 5a



the size to harvest depends on the variety. what kind of eggplant is this? can you post a photo of one on the plant?

Certified SFG Instructor




Posts

: 438


Join date

: 2011-01-06


Location

: nashville, TN



I have five plants, each a different variety; Black Beauty, Satin Beauty, Classic, Ichaban, and Rosa Blanca. Ichaban fruits are long and skinny, and the Rosa Blanca is white, pink, and purple.
The eggplants that I cut this afternoon were about 5" long. Here are pics of some on the plants (not ichaban or rosa blanca)...2"-4" long. You can see that the smaller ones are very shiny...the ones I picked were dull. Mine are very shiny from the time they form. I'm a newbie at growing these so not sure what to expect.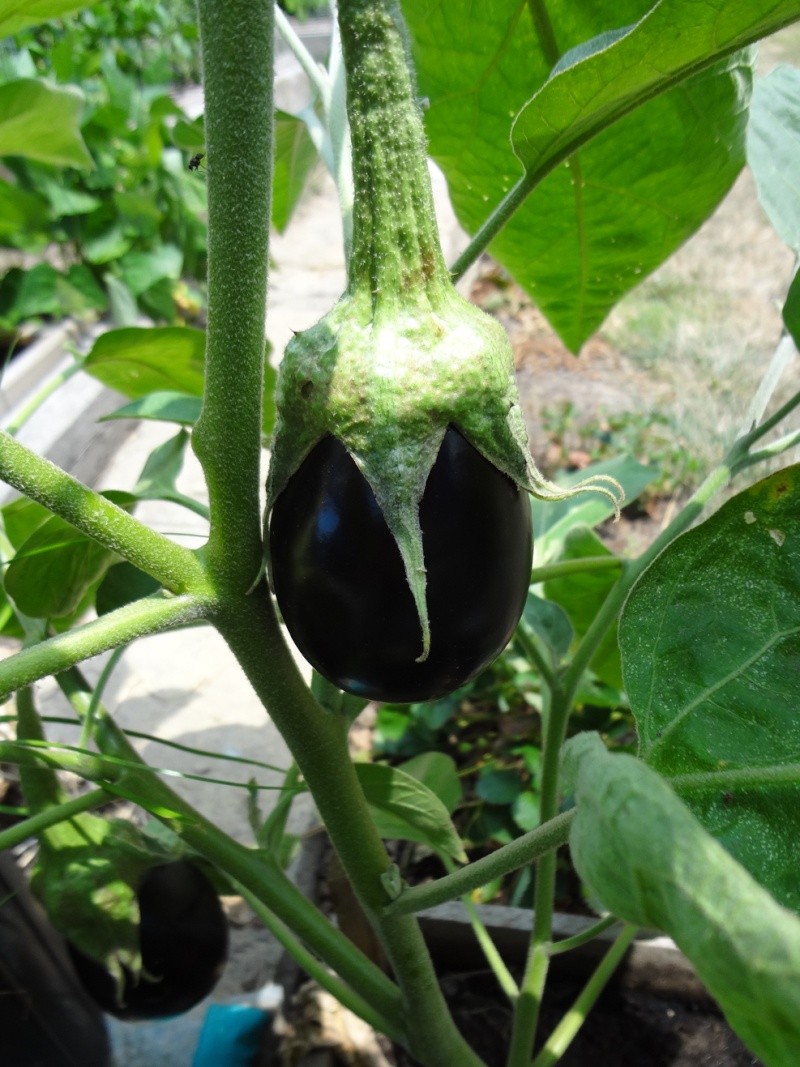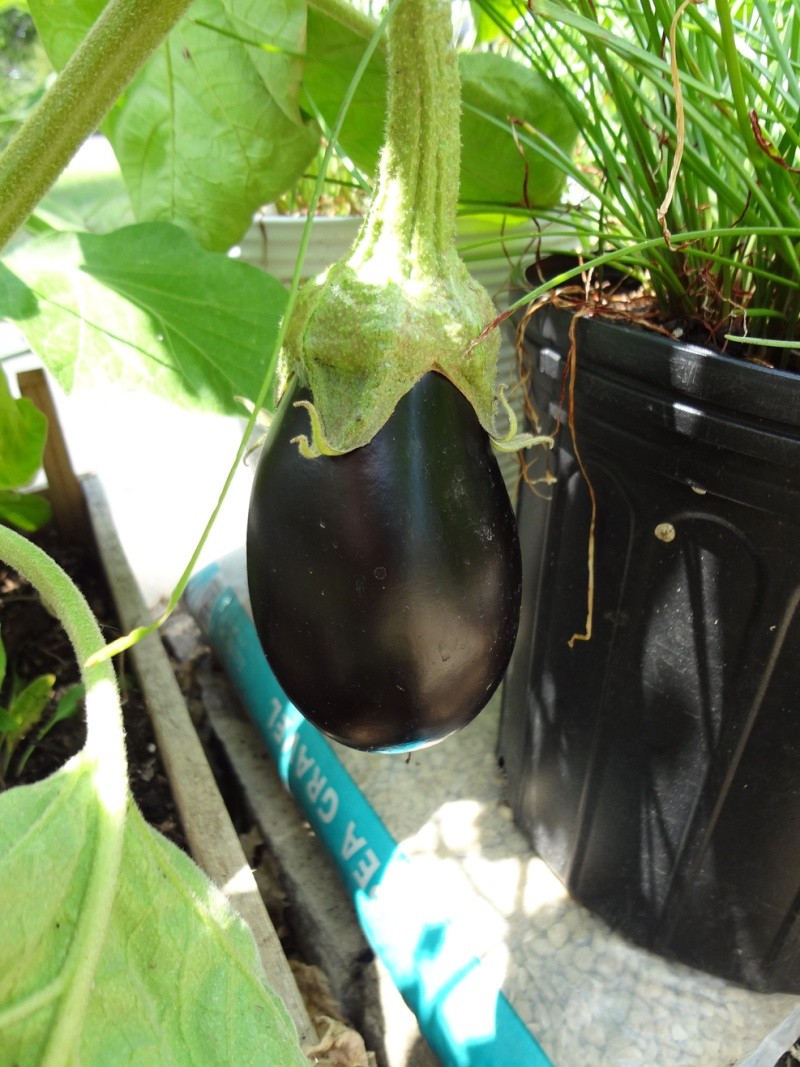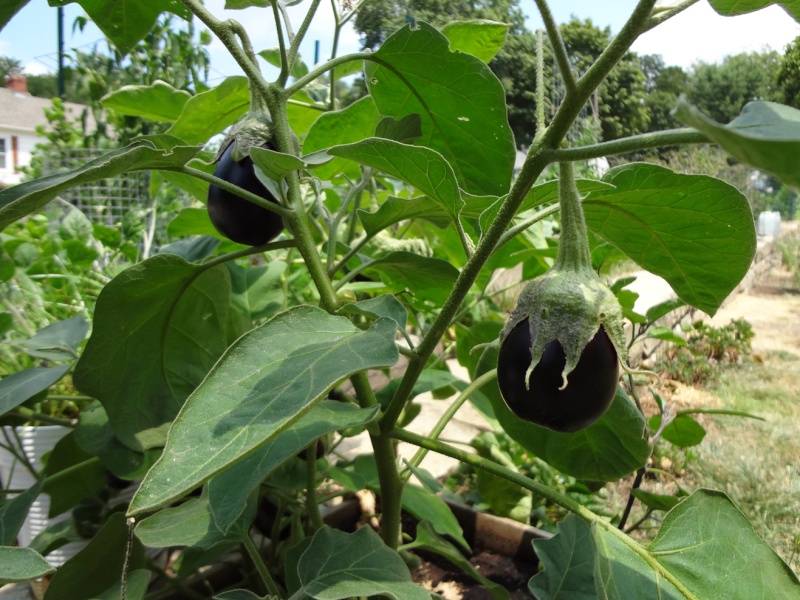 my experience this year, with the weird, non-winter and the weird immediate summer and the weird triple digit temperatures and the weird extended drought have been that eggplants and okra are forming on plants that are much shorter than usual, and that the fruits are smaller than usual when ripe.

with few exceptions, it is ok to harvest early. better to get a small, delicious, nutritious produce item than an old, less nutritious one. the difference in size won't usually be very great, but the difference in quality will be.

Certified SFG Instructor




Posts

: 438


Join date

: 2011-01-06


Location

: nashville, TN



Rowena, thanks for the info...we've had triple digits here in KC for about 1.5 weeks and my eggplant box sits right next to our concrete drive...heat from the evening sun bounces off the drive right onto the box...and the concrete holds heat all night long...thought it would be good for eggplants but not when it's 108 degrees. I'll be picking them a bit sooner.
---
Permissions in this forum:
You
cannot
reply to topics in this forum