I'm in southwestern Maine's zone 5a and with the SGQ beds, I feel I can start things early this year.
Yesterday I was out putting seedlings in the beds and covering them with shade cloth against the bright sunshine and last evening I was covering them also with layers of heavy-weight row cover, the one that protects crops down to 28* and they did well.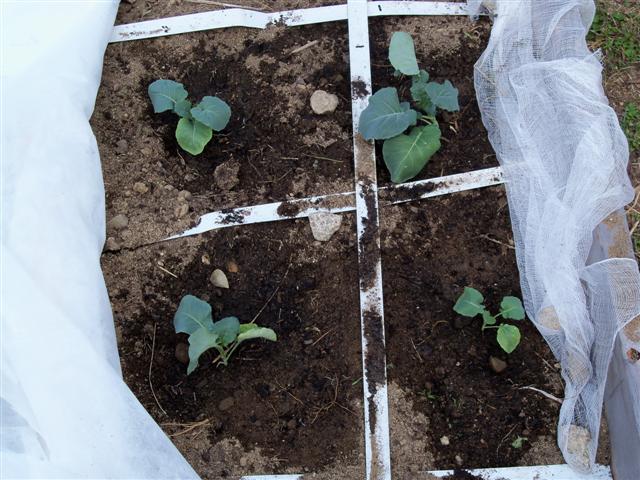 These are the Packman Broccoli.
These are the Super Red 80 cabbages and in the upper rt corner are 2 Titan Parsley.
url=http://www.servimg.com/image_preview.php?i=38&u=15016226]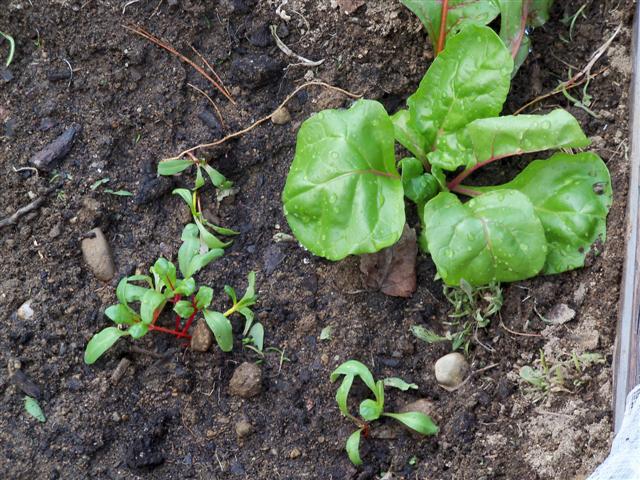 [/url]
These are the Swiss chard, in varous stages of growth.
url=http://www.servimg.com/image_preview.php?i=39&u=15016226]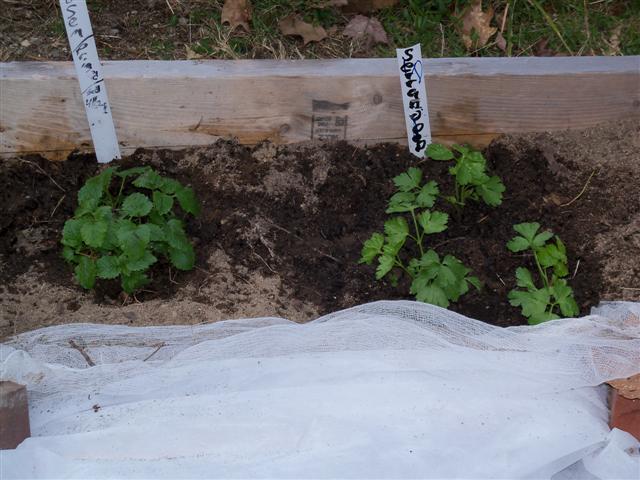 [/url]
One the left is lemon balm and on the rt are 3 flat-leaf parsley.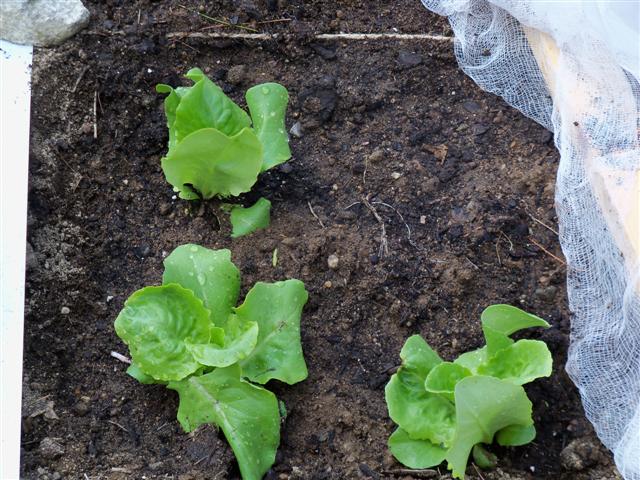 And lastly, here's the 3 Buttercrunch lettuces.
I'm thrilled to have such an early start. I hope I can keep them all growing even with our cold nites.
Its another experiment in getting crops earlier and better.
the plants all looks fabulous! mine are not in yet... maybe in the next few days... I am still thinking we may get snow... meh.

Forum Moderator Certified SFG Teacher




Posts

: 14165


Join date

: 2010-03-06


Age

: 55


Location

: Keene, NH, USA ~ Zone 5a



Really nice pics. I've got some of mine out too in 5a but not as far long as yours.



Posts

: 122


Join date

: 2010-03-10


Age

: 46


Location

: Nebraska (Zone 5a)



How brave you all are! I'm in 5A (Northern NY) and am too nervous to put anything out until Memorial Day...I've had too many of my precious little ones killed by late frosts!



Posts

: 51


Join date

: 2010-04-08


Location

: Northern NY, Zone 5A



Nice plants. You are very brave! It has been really nice here but still getting frost. I can't plant anything frost sensitive until early June here.

Your soil looks really light coloured, almost sandy and there appear to be stones -- are you using Mel's mix? or regular soil?



Posts

: 189


Join date

: 2010-03-03


Age

: 46


Location

: Petawawa, Ontario, Canada Zone 4a



My soil is garden loam I had trucked in last year to start my beds, amended with composted cow manure and bagged peat moss last spring and my own garden compost last fall.
This spring I amended with lime, greensand, bloodmeal and alfalfa pellets.
I keep finding stones and removing them. And no, its not sandy. The soil is really great when digging into it, loose and friable.
I haven't found Mel's Mix here.
I can only hope for the best.
Good for you, Bea! That looks great.....you've inspired me to just go for it! I should get my peas and spinach planted - I'm in 4a....I can just do it, right?

Til next time ~Bobbin



Posts

: 215


Join date

: 2010-03-05


Age

: 42


Location

: southeast MN, zone 4a



Peas and spinach can be sown 5 weeks before last frost date so it depends. Mine is the end of May but I plan to keep covering during the nite against cold so I'm taking a chance. The days get into the high 50s here right now.
---
Permissions in this forum:
You
cannot
reply to topics in this forum