Got a free load of horse manure with bedding material early this morning at a boarding/ rescue facility in Kansas City...probably will more than quadruple the size of my compost pile to use next year...a good workout too.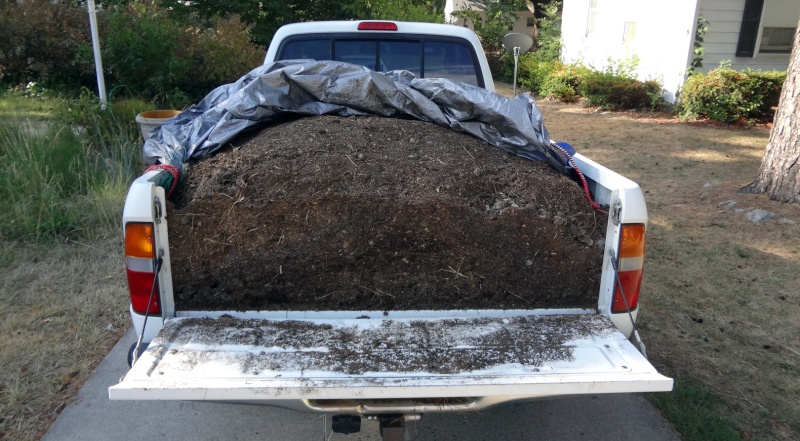 Then had a picnic in the shade of our giant bur oak trees...along with the only surviving watermelon from the SFG...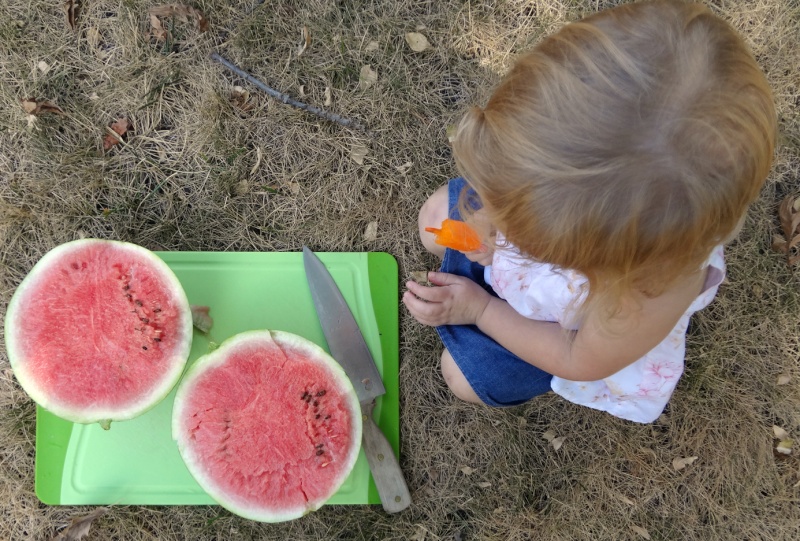 Wonderful, landarch. As you say, a lot of work to do but at least you are unloading it. Did you load it yourself?



Posts

: 4971


Join date

: 2011-04-24


Age

: 82


Location

: Castlegar, British Columbia



The horse facility loaded it quickly with a small john deere tractor...took about a minute. I had to unload it by shovel/ wheelbarrow at home...didn't want to drive my truck across the lawn.

We have had little to no rain for months...the compost pile at the horse facility was bone dry and dusty even 5-6' down in the pile. I watered the new pile at home for about 3 hours and when I checked it, it was only wet down about an inch or so. Needless to say, we need some fall rain. Hopefully the pile will decompose through the fall (not sure about winter) so I can use it next spring.

I also stopped by several Starbucks and picked up five large bags of coffee grounds this evening...layered it on the manure. It was a good day.
Definitely sounds like a good day!
GG



Posts

: 3412


Join date

: 2011-02-16


Age

: 52


Location

: Zone 4A - NE SD



funny how a little bit of water and turning, a bone dry compost pile turns into a steaming pile of poo and straw overnight. I need to buy a soil thermometer.
Did you ask about herbicides in the hay?
I am paranoid about that. Don't want to be burned twice and it seems a problem getting more common.



Posts

: 2308


Join date

: 2012-03-29


Location

: Gallatin Valley, Montana, Intermountain zone 4



I need to ask... they said that gardeners have been picking up material from them for a long time and they love it and keep coming back for more year after year.
---
Permissions in this forum:
You
cannot
reply to topics in this forum