Latest topics
»
The Research Journey:Back to Eden Organic Gardening 101 Method with Wood Chips VS Leaves Composting Garden Soil
by
sanderson
Today at 3:02 am
»
The Research Journey:Composting Leaves Only
by
sanderson
Today at 2:36 am
»
California's Drought
by
sanderson
Today at 2:24 am
»
Second Year SFG in Canada
by
sanderson
Today at 2:22 am
»
CANADIAN REGION:What are you doing in October 2016
by
Kelejan
Yesterday at 10:47 pm
»
Can i just mix up the Mel's mix right in the garden box?
by
Kelejan
Yesterday at 6:15 pm
»
Fall garden push
by
Cajun Cappy
Yesterday at 5:44 pm
»
Testing MM Calculator
by
pforrester1
Yesterday at 5:09 pm
»
Sweet Potatoes
by
sanderson
Yesterday at 4:40 pm
»
Tomato Tuesday 2016
by
countrynaturals
Yesterday at 4:06 pm
»
When do I prep potted raspberries for winter?
by
trolleydriver
Yesterday at 1:19 pm
»
Please Welcome Our Newest Forum Moderator!
by
CapeCoddess
Yesterday at 12:07 pm
»
who has chickens
by
bigdogrock
Yesterday at 7:12 am
»
N&C Midwest: October Happenings!
by
MrBooker
Yesterday at 7:05 am
»
Sanderson's experiments with Bio-Flora Ag Products
by
dstack
Yesterday at 6:13 am
»
Flowers that easily reseeded
by
yolos
Yesterday at 12:07 am
»
Jade Plant
by
Scorpio Rising
10/25/2016, 11:21 pm
»
Microbes...you gotta see this one !!!
by
Scorpio Rising
10/25/2016, 9:53 pm
»
Fun Spider addition to Home Page
by
Scorpio Rising
10/25/2016, 9:49 pm
»
The Research Journey:Growing in a Raised Wood Chip Organic Gardening Bed
by
has55
10/25/2016, 7:16 am
»
The Research Journey:Building Healthy Soil
by
has55
10/25/2016, 7:13 am
»
the Research Journey:How to Grow Large Healthy Organic Tomatoes
by
has55
10/25/2016, 7:07 am
»
Bountea Compost Tea - Got it!!!
by
sanderson
10/25/2016, 3:23 am
»
Northern California & Coastal Valleys - What are you doing this month?
by
sanderson
10/25/2016, 1:28 am
»
Straw Bales with Seeds?
by
donnainzone5
10/24/2016, 11:50 pm
»
TrolleyDriver's Compost Thermometer
by
jimmy cee
10/24/2016, 10:44 pm
»
Notice: Gluten-free Recipes Sub-Forum- Up and running!
by
BeetlesPerSqFt
10/24/2016, 9:20 pm
»
Our Newest Regional Hosts!
by
Scorpio Rising
10/24/2016, 8:56 pm
»
Indian Solar Gardening Calendar
by
Scorpio Rising
10/24/2016, 8:52 pm
»
Asia Region -Showcase of Gardens - Show Us Yours
by
rajmahendra
10/24/2016, 8:36 pm
Well hello there,
New here. I live in Cape Coral, Florida, which is on the southwest coast.
I stumbled upon Mel's book in the library as I was looking for southern gardening methods for vegetables, since here in southwest Florida August is the beginning of our season.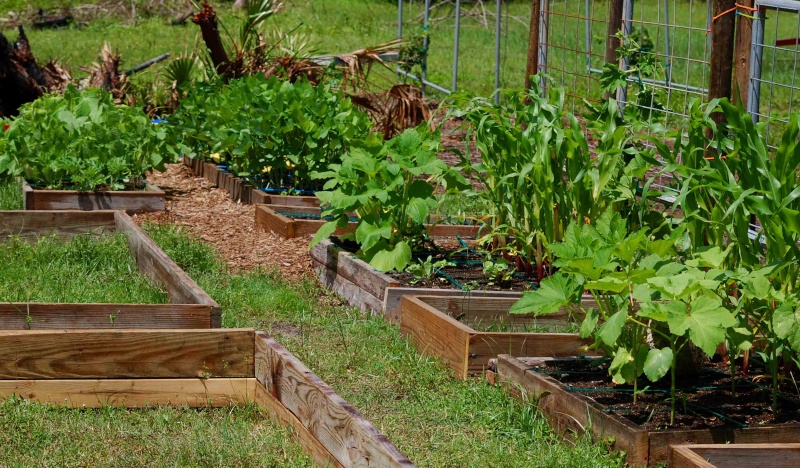 garden in progress
I made my first boxes the second week of Aug, and in 3 days the seedlings spouted and in a week some were close to a foot tall. In a little over 3 weeks I have 3 inch summer squash. The watermelon is climbing the trellis and is over 3 1/2 feet tall. I have never seen anything like it. I did follow the book
exactly
as it instructed and I can't believe the difference the MM makes, especially since we are so close to the coast and our soil is, uh, sand. Haven't had much luck with that, so I am thrilled not having to mess with native "soil" anymore.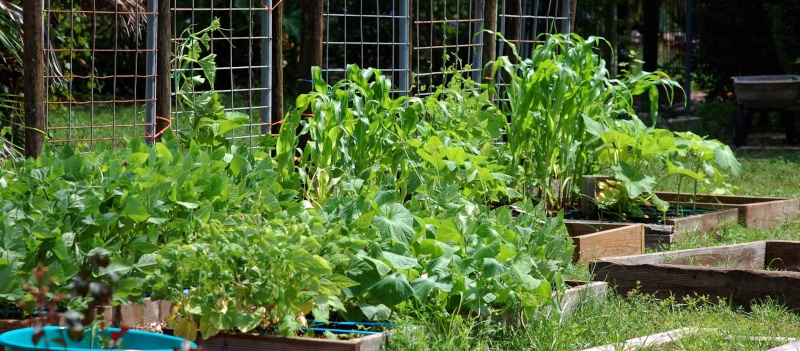 3 weeks, 4 days
This is too great not to share. So now I'm off to get my certification.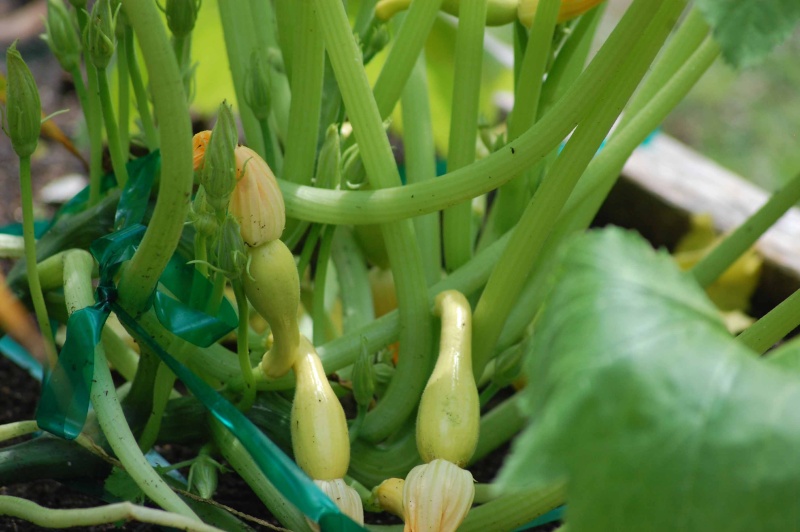 25 days
Being active in our local 4-H clubs for years, I am hoping to teach this technique as well as maybe work with the extension office. I'm also active in some ministries that have people that could
really
benefit from the successes of sfg'ing. Maybe even have classes through the parks and rec. I have been home schooling for 22 years and I know the local home school community will embrace this. (I already have received the sfg classroom curriculum). Would love working with the public schools with this, if that door opens.

However, the primary reason for enjoying the sfg'ing method is to provide my family with fresh chemical-free veggies, and to teach my children the benefits of hard work and sunshine. (Although I wouldn't exactly call sfg'ing hard work

) Plus, it's just refreshing and fun.
Looking forward to meeting others in my area who have suffered through the challenges of gardening in southwest FL.
Donna B.



Posts

: 34


Join date

: 2012-08-11


Location

: Southwest Florida, Cape Coral, Zone 10b



OMGosh...that's remarkable! I'll have to remember that when I'm at my apt in Miami...which is never lately.
Thanks for sharing this! Keep us posted on your endeavors to spread the word.

(pun intended)
CC



Posts

: 5282


Join date

: 2012-05-20


Age

: 60


Location

: elbow of the Cape, MA, Zone 6b/7a



Wow, your pictures and progress are incredible! Have fun getting certified! It looks like you will be keeping busy and spreading lots of SFG joy! Thank you for posting!



Posts

: 2037


Join date

: 2012-03-21


Location

: Custer, SD



---
Permissions in this forum:
You
cannot
reply to topics in this forum