Picked the last of my broccoli and cauliflower as well as some of the carrots still growing in the SFG. Not bad for December. I've also been picking some really nice romaine lettuce since September...I planted seeds so thick that multiple frosts really haven't knocked it down too bad (we've also had warm daytime temps lately here in KC).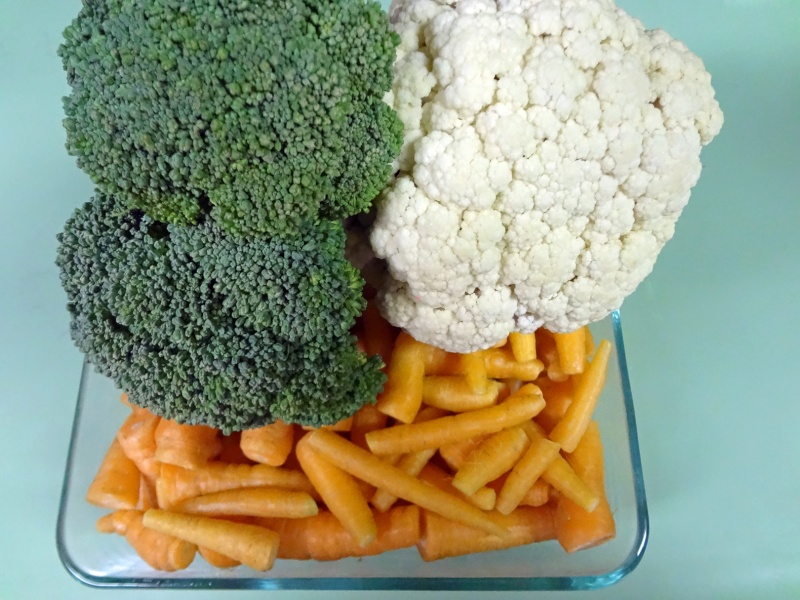 Also mulch-mowed the last of my leaves yesterday...layered them in the compost pile along with the last of the garden greens/ scraps and my pile temp is right around 120 degrees.
Wow, what a great harvest for you. Love those crops. Nice size and colors. Lucky you.



Posts

: 4688


Join date

: 2010-03-21


Age

: 75


Location

: Southwestern Maine Zone 5A



thanks...sad to see the garden coming to an end for te season...it was a tough year...no rain and temps in the 100's all summer...fall rain and cooler temps were my best shot at ending the year with some success.
those are real beauties! wow! we got zilch...........how long did they take to grow to that size? congrats on a beautiful harvest!



Posts

: 1887


Join date

: 2011-06-21


Age

: 36


Location

: california, zone 10a



I bought the cauliflower and broccoli as nursery plants...I think they went in the SFG in early September. I also staggered a second planting. The first heads of both were picked in mid-November. Our first frost was about a month later than the average Octoberr10th.

Teh plants grew steadily, then once the heads started to form, they came to full size within aobut 3-4 days.

I also planted brussel sprouts the same time and they still haven't sent up aa stalk...don't think they will do much eventhough they survive the frosts well.

I kinda messed up on the staggered second planting...my available squares were to the north of the earlier broccoli and cauliflower...so they didn't get as much sun as they should have, especially with the low angle winter sun.
Brussels sprouts take 90-100 days as a rule, so much longer than your broccoli.



Posts

: 4688


Join date

: 2010-03-21


Age

: 75


Location

: Southwestern Maine Zone 5A



I just cut one of my broccoli heads a few days ago. Did you leave yours in the ground for some secondary heads?



Posts

: 96


Join date

: 2012-02-13


Location

: West Central Louisiana



---
Permissions in this forum:
You
cannot
reply to topics in this forum