Well, I still have tomatoes growing. I put these end-of-the-year tomatoes in pots and am moving them inside and outside on my "Tomato Wagon" This has worked real well. Moving them in the garage when the weather gets down below 40*. We have had about 4 or 5 days with the temperature below freezing but these were nice and comfortable in my insulated garage.
No, those are not weeds in my pots. That is wheat straw germinating from the wheat straw that I used on two of the pots for mulch to retain moisture. I am experimenting to see when the wheat will die back.

This wagon stays right outside my kitchen and it was so nice to just step outside and pick a tomato for my Hamburger. I didn't have to walk all the way out to the garden. Next year I may try a small salad garden right next to the house.
I agree a salad garden outside the kitchen door is a great thing. I keep crops in pots just for that purpose, plus herbs. Its so handy and it works well. I can move the pots for more or less sun as needed.
I like your tomato wagon and I like even better those lush red tomatoes. I'm drooling. I had to buy store-bought the other day. Taste does not compare to fresh from the SFG.
Enjoy.



Posts

: 4646


Join date

: 2010-03-21


Age

: 75


Location

: Southwestern Maine Zone 5A



I just LOVE that wagon idea, Yolos! Very clever. I've used a wheel barrow planted with squash but never brought it in. Just wheeled it around following the sun.

CC



Posts

: 5925


Join date

: 2012-05-20


Age

: 61


Location

: elbow of the Cape, MA, Zone 6b/7a



I'm glad to hear someone else is trying to extend their tomato season. What kind of tomatoes are they? When it rains will you also bring them in?




Posts

: 188


Join date

: 2011-08-14


Location

: 10a - San Gabriel Valley - Pasadena, California



These are my non-hierloom tomatoes. Hybrids trying to fight the plague of diseases we get here in the south. Early Girl, Better Boy, and Big Boy. They were started from suckers from my summer tomatoes.

No, I do not bring them in when it rains. I have always believed that natural rainwater has properties that are more benefical to plants than our chlorinated city water. So I let them drink in as much rain as they want as long as the weather is warm enough. Besides, we have been in a drought and it only rains about every two weeks.
I know it is not Tuesday, but I am off on Fridays and have the time today to update my Tomato Wagon progress. One of my three tomato plants (early girl) has succummed to some type of disease. I still have a big boy and better boy that have survived the disease and the elements (due to rolling the wagon into the insulated garage when it gets cold).
I have picked about 5 tomatoes in the last few weeks. There are a few big tomatoes just getting fully ripe.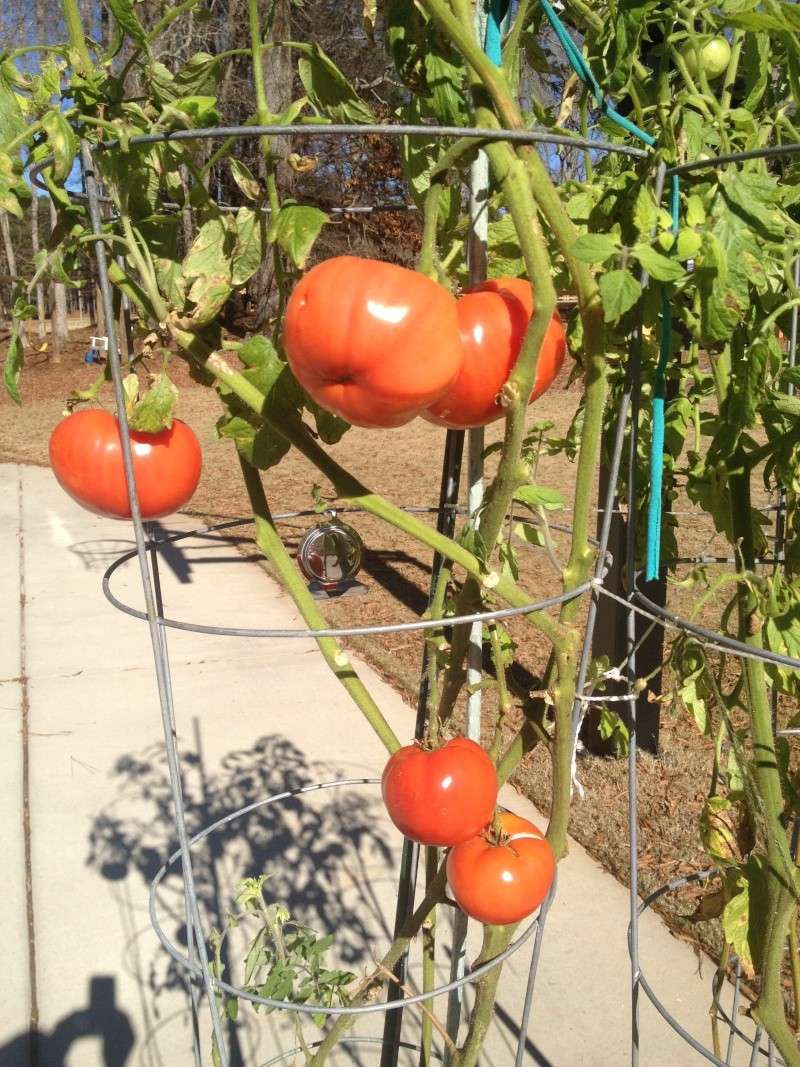 I even have a few new flowers and small new tomatoes. I will be eating tomatoes for quite sometime if I don't get tired of rolling the wagon in/out of the garage everyday (or every warm enough day).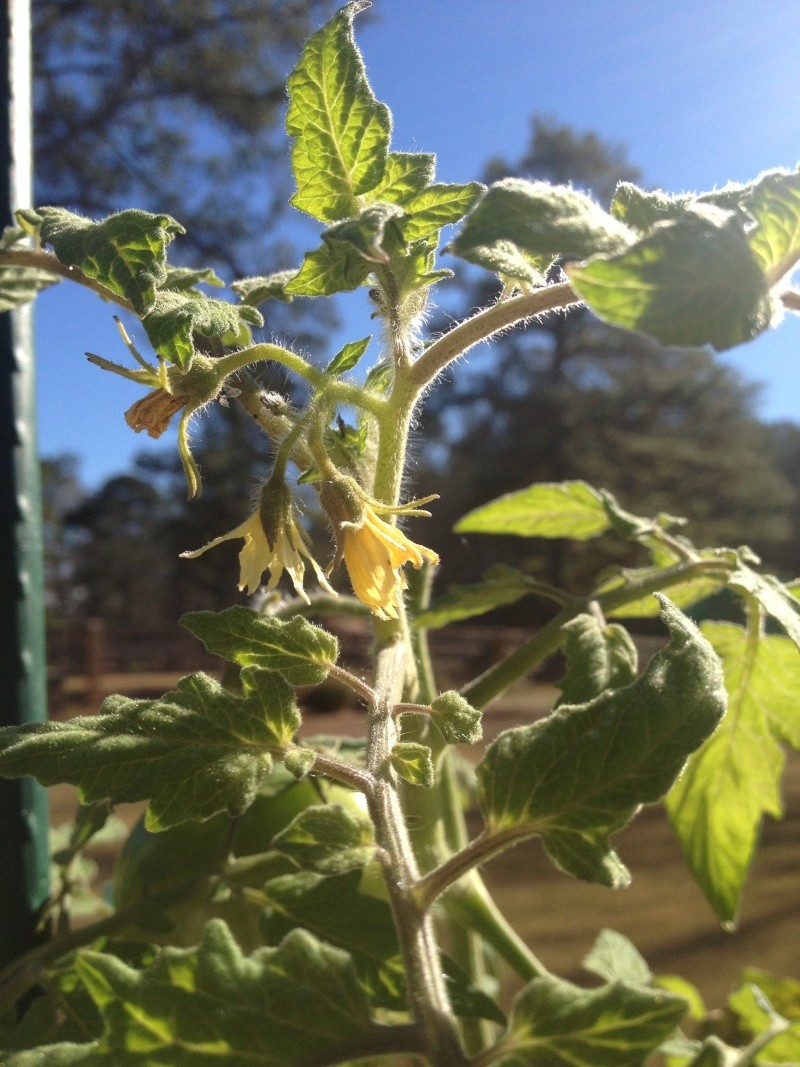 Those tomatoes look delicious and what great form. Lucky you.



Posts

: 4646


Join date

: 2010-03-21


Age

: 75


Location

: Southwestern Maine Zone 5A



---
Permissions in this forum:
You
cannot
reply to topics in this forum