I preordered the ANSFG Second Edition and it arrived a month early! I opened it and browsed some and had to close it. It is so tempting but I have a few days of other work like doing taxes, filing some probate stuff for my father and a few other things that just have to be done. Maybe that will encourage me to work super hard to get done with them faster!
The book is larger than my first SFG book. This book is 7" x 10". It has a nice area on most pages where you can make notes if you want. I think there is also room on the binding end where if you wanted you could get it made into a spiral bound book so it can lay flat.
Ok, I snuck another peak and read the differences in growing bush beans vs. pole beans. Bush beans generally give you one harvest with a small harvest later. Pole beans take a few weeks longer to grow but give you beans all season long and that some people think pole beans taste better. I then had to close the book or I would get totally absorbed and forget everything else, lol! My photo of the book looks washed out. The book is bright and much more colorful than my photo! I could take another picture but I wanted to share and get on with my other things.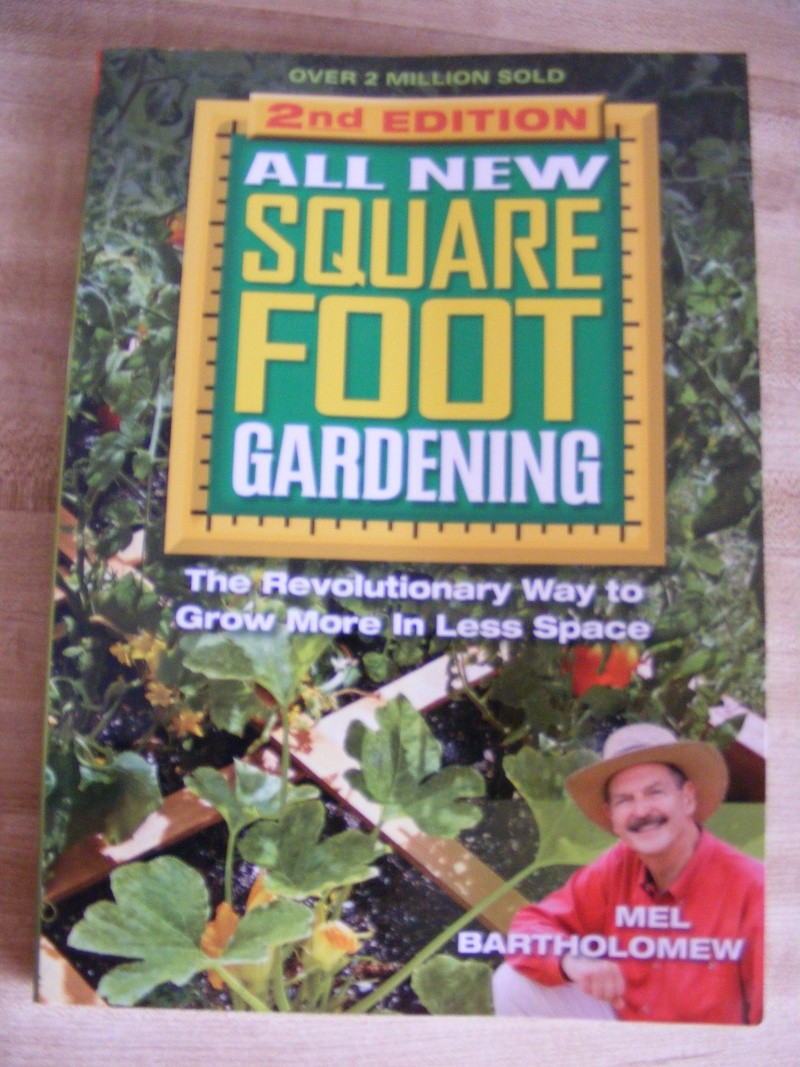 Yay! I heard that it also has more info on pests. After you read it, give us another update. I'm going to put it on my birthday wish list




Posts

: 125


Join date

: 2012-12-04


Location

: Central Florida



That would be great to have more info on pests! I will give more update hopefully in a few days. Hopefully your birthday is soon, lol!
I am not sure how much is covered about pests in the edition before this one. There is a full page chart titled "Guide to Common Pest Solutions in the Second Edition. It mentions the insect, which plants it affects, and the treatment(s). There are another 5-6 pages after the chart regarding pests.

There are the charts showing when to plant and harvest. In the appendix each plant has a full color photo of that plant and then in goes into its botanical info., growing season, description, etc. and then problems each plant could have. It even lists some flowers The whole book is very nicely done and has lots of full color photos!
Very good to know, Tricia. You must have finished your work in a hurry to get to the book

My Birthday is in May.... I may not be able to wait that long!



Posts

: 125


Join date

: 2012-12-04


Location

: Central Florida



I cheated and looked at the book, lol. My other things keep getting put off but that's ok! May is waayyyyy too long to wait! Don't you need it before planting season so you can plan ahead!!!

---
Permissions in this forum:
You
cannot
reply to topics in this forum