Hello everyone! This is my third year with a raised bed garden, my second year with a SFG. Last year I had a beautiful garden that amazed both my mother and father-in-law, both life-long traditional gardeners. Until, that is, I just couldn't live without a lemon tomato plant. Bought the transplant, put it in a bucket, and the trouble began. Tomatoes, cucumbers and cantaloupe all died shortly after the lemon tomato plant due to some disease- I think one of the wilts.

Needless to say, no more transplants for me!!! I asked for money for Christmas this year and have invested in grow lights, pots and trays to plant everything from seed, and they are beautiful!!!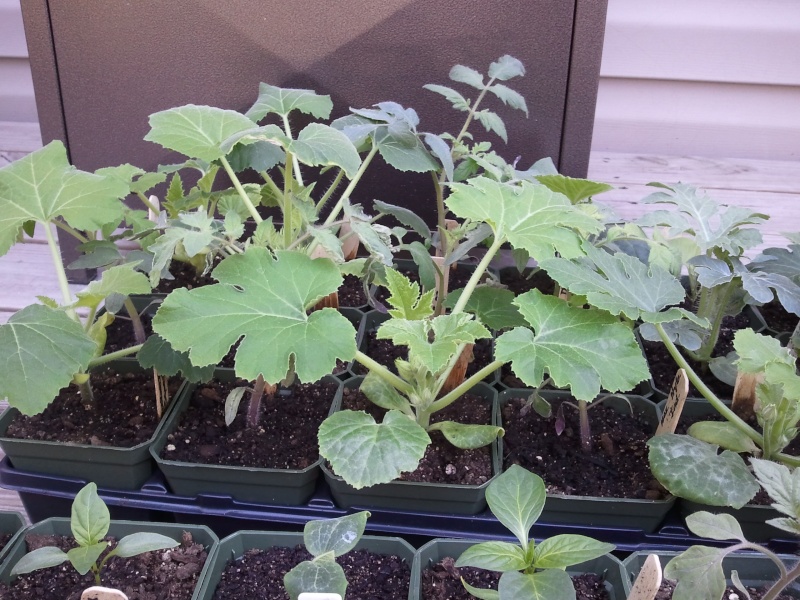 Now my problem- when should I plant these in my beds? I have been hardening them off for the last week, gradually exposing them to sun. They are now staying outside in dappled shade for 12+ hours and we'll start exposing them to direct sun tomorrow. Lows here at night are in the 40's with highs in the 70's. When do you suggest I get these babies in the ground?



Posts

: 76


Join date

: 2012-03-11


Age

: 51


Location

: Lake City, FL 8b



Sounds like you are ready to plant. You really have to look at the weather. Have you had your last spring frost? Search using the search box, top left of the page. (It's on here but cannot remember where!)

2nd thing you should do,(probably should be first!) Try to remember the symptoms of the problem you had last yr. Did it happen quickly. Did it kill only certain plants. Did certain types of veggies survive. Some of the blights can be cured by using a fungicide, some cannot, and some will remain in the soil.

I had the dreaded Southern Blight last yr. I just don't know for sure how my garden will do, if my control measures will work, until it is planted. Others have had late, early blight, etc, but I have not had those.

Jo



Posts

: 1532


Join date

: 2011-05-04


Age

: 63


Location

: Cottageville SC 8b



---
Permissions in this forum:
You
cannot
reply to topics in this forum