While removing the grass for my beds and during sifting my store bought (read nursery"compost"= crap) beds. I found many of these critters I need help identifying and how to eradicate these.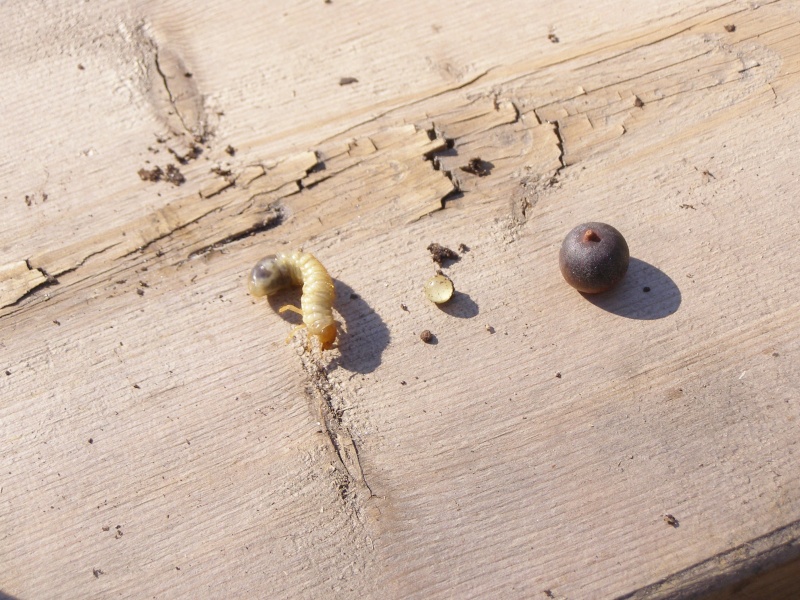 another shot same bug; I also wonder what the yellow "egg" looking thing is.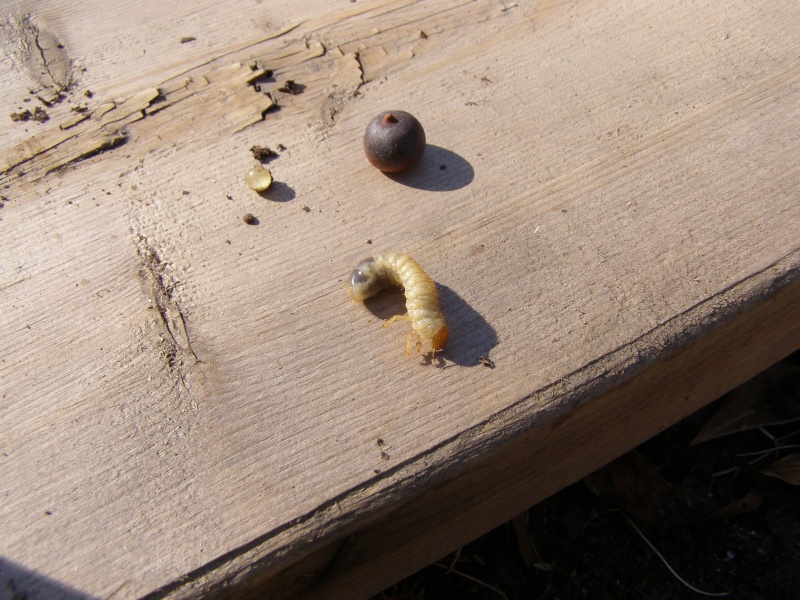 Posts

: 564


Join date

: 2012-03-04


Location

: Columbus, Ga



It doesn't look like a cutworm that I have ever seen, but it does look a little like a tomato hornworm larvae. Google "cutworm pictures" and "tomato hornworm larvae pictures". I would squish that egg, could be anything, even a slug egg.



Posts

: 304


Join date

: 2010-05-26


Location

: East County Portland, OR



It is a grub of some sort. They can be the larvae of many different insects like june bugs, japanese bettles and so on. I think its best to kill them.



Posts

: 35


Join date

: 2013-01-08


Location

: 5



Yup, whatever it is, you don't want it in your beds. I found a ton of these in my beds when I emptied them out this spring to rebuild them. They all went over the fence and down into the wash. Yuck.




Posts

: 300


Join date

: 2012-04-30


Location

: Los Angeles foothills






Posts

: 463


Join date

: 2013-02-26


Age

: 41


Location

: Las Vegas, NV



That is a grub, and if you have robins in your yard, they will become fast friends with you if you place them in a plastic dish on top of an outdoor table or something.

I have been inundated with these a couple times in the past. As I was digging them out of an old garden bed, I began throwing them onto a brown-colored tarp. A fat robin came from a tree and began eating them. Eventually, it ate the grub a second after I tossed it on the tarp and stayed within a few feet of me waiting.

Cutworms are much smaller.

Tomato hornworms are green.



Posts

: 92


Join date

: 2013-02-03


Location

: Nashville, TN



It's a grub. Some kind of beetle most likely.

Call me a softie, but I don't kill them just cuz they're in my way. If I knew for a fact that they were a "bad" critter like a Japanese Beetle grub then I'd have no mercy & the Robins would get a treat. BUT, they could be "good" bug grubs, who knows?

So when I'm gardening & I find some, I grab an empty bucket and throw them in with some dirt. When I'm done or have accumulated a few in the bucket, I go out back with a shovel & lift up a bit of sod & back in the ground they go. Why kill something if you don't have to?



Posts

: 807


Join date

: 2012-09-21


Age

: 51


Location

: Waaaay upstate, NH (zone 4)



To my knowledge, no grub that looks like that is beneficial to anything but another animal as food. I have no remorse about chucking them into the wash - something down there will eat them, and the grubs won't eat my plants' roots.




Posts

: 300


Join date

: 2012-04-30


Location

: Los Angeles foothills



The 'eggs' have not had anything but fluid in them,haven't seen any sign of life forming. Thanks for all y'all's response been busy trying to get beds ready for planting. 4 done 2 to go want to plant this weekend. Have not had time to do this months avatar yet pics are taken will post soon.



Posts

: 564


Join date

: 2012-03-04


Location

: Columbus, Ga



---
Permissions in this forum:
You
cannot
reply to topics in this forum