Do I need one of those wire guides for the tomatoes or can they be trained to the trellis? Which squares of the garden should I plant them in? I want to grow grape/cherry tomatoes, and a nice medium sized vine tomato.



Posts

: 42


Join date

: 2013-01-15


Age

: 40


Location

: Victorville, High Desert, Southern California



Bv, have you had a look through the older threads by using the search feature?

Tomatoes come in two growing varieties, determinate and indeterminate, this will dictate where to place them in the garden and there are multiple ways to support the tomato plants. Determinates typically are satisfactorily supported with stakes or cages. Indeterminates do well on a trellis or a Florida weave. I believe that the grape/cherry tomato is an indeterminate, but check the variety you have.
____________________________
41 years a gardener and going strong with SFG.
http://squarefoot.creatingforum.com/t3574-the-end-of-july-7-weeks-until-frost
There are certain pursuits which, if not wholly poetic and true, do at least suggest a nobler and finer relation to nature than we know. The keeping of bees, for instance. ~ Henry David Thoreau
http://squarefoot.creatingforum.com/t1306-other-gardening-books

Forum Moderator Certified SFG Teacher




Posts

: 14165


Join date

: 2010-03-06


Age

: 54


Location

: Keene, NH, USA ~ Zone 5a



yeah, I searched older threads, but I couldn't find what I was looking for. Lots of discussion on tomatoes though.



Posts

: 42


Join date

: 2013-01-15


Age

: 40


Location

: Victorville, High Desert, Southern California



Hi bv,
Most tomato seed packages tell you right on the label whether they are determinate (bush) or indeterminate (vine).




Posts

: 17


Join date

: 2012-04-15


Age

: 68


Location

: Wyckoff, NJ



The trellis that's in the ANSFG book works great with indeterminate. Last year I experimented with stakes, cages, FL weave, trellis & using nothing. IMO, the trellis won hands down for ease, protection in winds and strength.
I did need a taller one though for the Sungold Cherries. I think 20 ft in height would have worked!

I had to tie a line all around the top from trellis to a stake at to each corner and they crawled all along that after outgrowing the 5 or 6 ft trellis. It was crazy.
CC



Posts

: 6300


Join date

: 2012-05-20


Age

: 61


Location

: elbow of the Cape, MA, Zone 6b/7a



I have done both stakes and trellising, and totally agree that trellising wins hands down.
I've got some commercial trellis net that I use for a lot of different plants. Some years I will wrap it right around tomatos like an improvised cage, some years I just run them up the sides of the house.
Every now and then somebody will give me one of those wire cone things from the grocery store, but being as all my tomatoes are indeterminate (best yield) they are pretty useless for them. I've been looking at them and trying to sort out what they would be good for. Half runner beans? snap peas? Maybe certain flowers?
I have done the upside down hanging thing to try and gain more space. Until this year I have used frosting buckets from Tim H's with a hole cut in the bottom and a coffee filter, but this past week or so DH found those commercial topsy turvey things at Big Lots for a dollar and bought a bunch. Guess the fad is over.

I don't think the yield is as good as in the ground, but it makes up for it by being space efficient. Besides, with the buckets I usually plant herbs or beans or the like in the tops and that helps retain moisture as well as being more planting space.



Posts

: 27


Join date

: 2013-02-07


Location

: southwestern NY



Nightmist....I find that using the tomato cages for the determinates I grow in pots works a charm. Determinate varieties range from 2 1/2' to 5' tall usually so the cages are tall enough and since the toms grow and ripen for a single big harvest, they don't keep growing all season.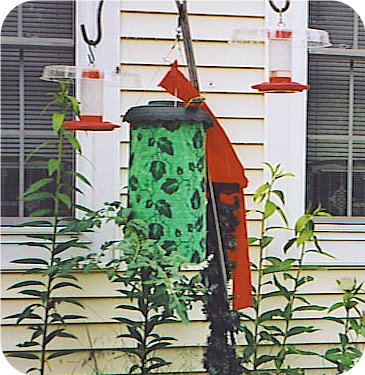 I never had much production with topsy turvy pots. I found the toms use most of their energy trying to grow upright against gravity to produce but a trickle of fruit.
I personally prefer stringing my indeterminate tomatoes but when I need an extra support for an unexpected orphan, I use tall and sturdy stakes.
I think many gardeners like me make do with what they have handy or can get inexpensively or free.



Posts

: 4687


Join date

: 2010-03-21


Age

: 75


Location

: Southwestern Maine Zone 5A



---
Permissions in this forum:
You
cannot
reply to topics in this forum