I built it last night and put it out in my yard this morning. Pay no attention to the grass in the rocks. It is an ongoing war. I know I am pretty late for planting in Arizona. I have a couple of big tomato plants to put in. The rest I will get from the nursery after work today.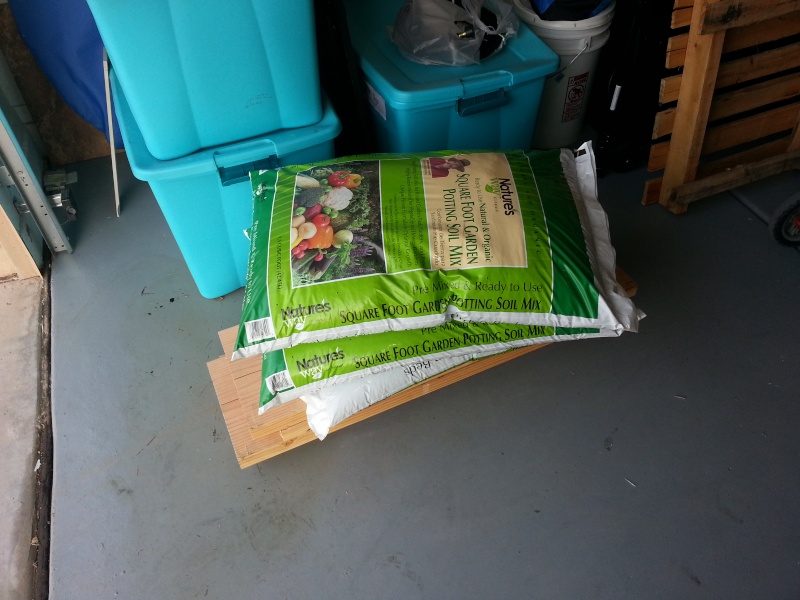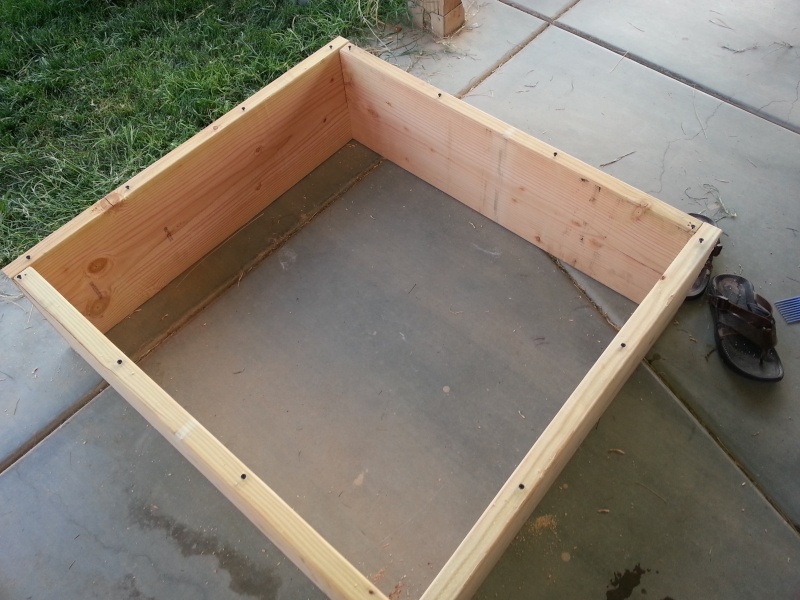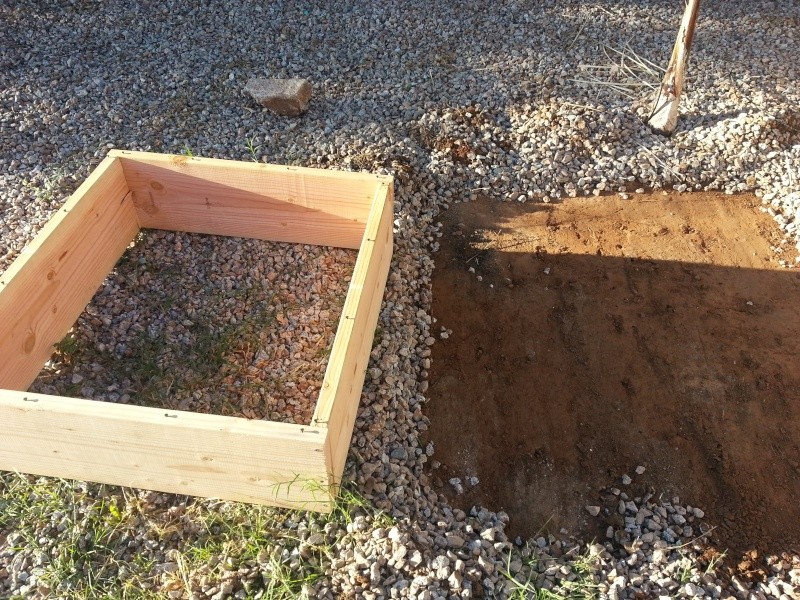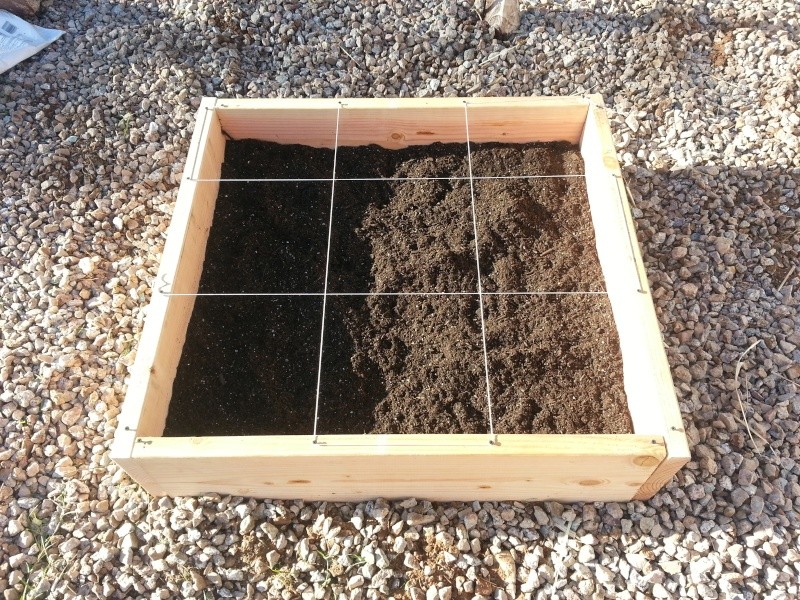 Posts

: 5


Join date

: 2013-04-01


Age

: 36


Location

: San Tan Valley, AZ



Your box looks nice!

It does seem a bit late for Arizona to get going, but maybe you could rig up a shade for the mid-day sun. I have just discovered the joys of building garden trellises out of metal electrical conduit - dead cheap - a 10' length of 1/2" pipe is about $1.50. The connectors are a bit more, but will last forever. After I got two up I immediately thought they would make great shade frames.



Posts

: 3


Join date

: 2013-04-02


Location

: San Diego, a couple of miles from the ocean



Ole_Rascal: it's not too terribly late to plant, but keep in mind that heat-loving plants might be the better thing to plant at this point, and then go for leafy greens and cool-weather stuff later. I'm in Las Vegas, so I definitely feel your gardening-in-the-desert pain!

You might try vinegar on the grass invading your rocks - heard it works on weeds decently well.
Whatever you do, don't pee on the grass! I'm not saying I have any experience in the matter, certainly not because I'd have too much wine and go out back and pee and howl at the moon or anything like that. Definitely nothing like that. But if you do, you'll end up with a lawn.




Posts

: 463


Join date

: 2013-02-26


Age

: 41


Location

: Las Vegas, NV



Haha, well I won't pee on it. I will see what heat loving plants I can put in. Thanks for the tip.



Posts

: 5


Join date

: 2013-04-01


Age

: 36


Location

: San Tan Valley, AZ



Looks great! I just built my 2 3x3's this evening. Vinegar will kill weeds & grass, but doesnt get the root so it might come back.



Posts

: 288


Join date

: 2013-02-22


Age

: 34


Location

: London, OH -Zone 5B/ 6A



---
Permissions in this forum:
You
cannot
reply to topics in this forum