I have built my first two sfg boxes. Hopefully correctly! I have a question about my Mel's mix.
I used 4 cu ft vermiculite, 3.8 cu ft compressed peat bale and my compost mix is:
1) Mushroom compost - 40lbs
2) Black Hen compost - 20 lbs
3) Moo-nure compost - 25 lbs
4) Earthworm castings - 1 cu ft
5) Foothills compost (created using food residuals and yard/wood trimmings) - 20lbs
I used all the compost and all the vermiculite... but I still had peat left? I fluffed the peat and used a 5 gallon bucket of peat, then of compost, then of vermiculite.
I built 4x4 beds rotating the corners with 2x6s. I expected both boxes would be full when I finished and that I would have a little mix to spare. Did I mess up? Should I move more mix to one box or does this look ok? Thanks!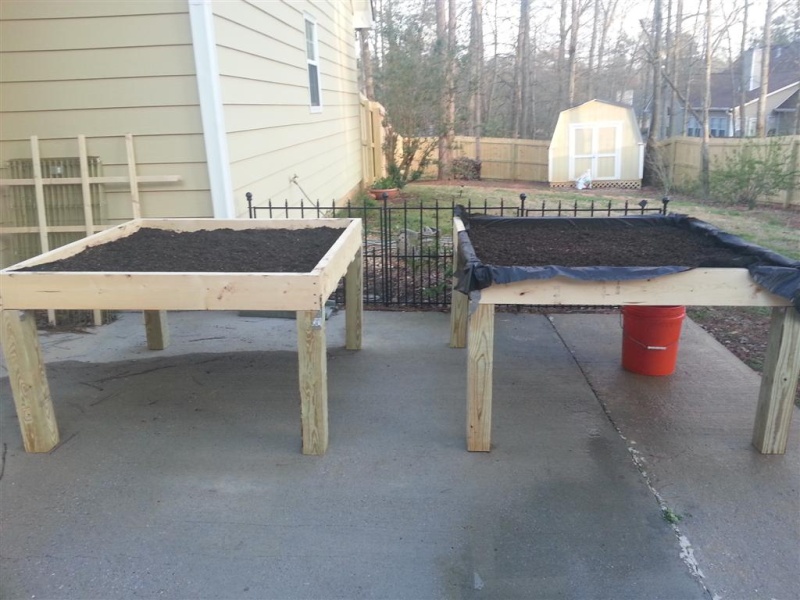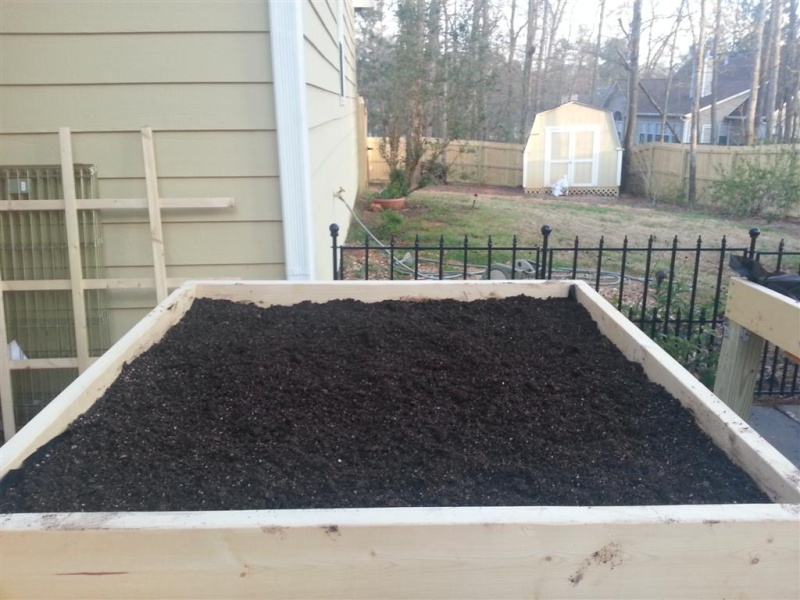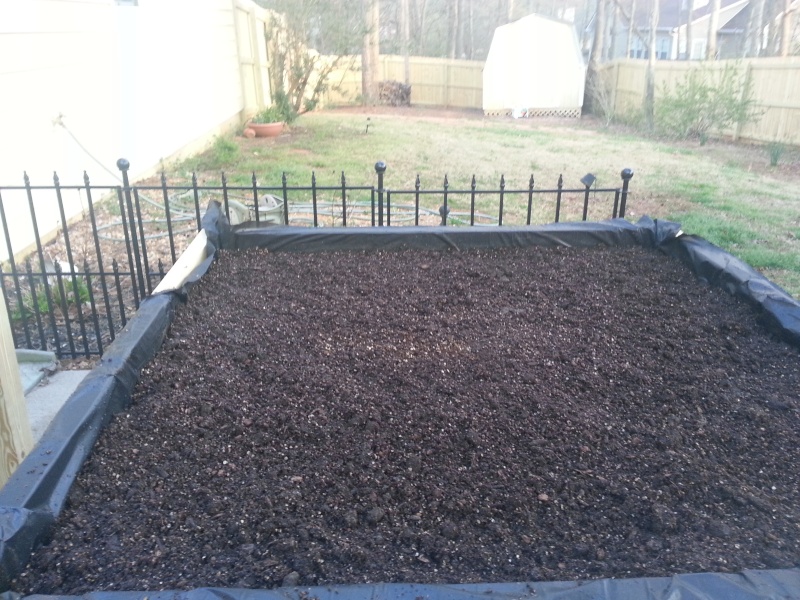 Oh, I used all of the mix I made.
Add more compost. Looks good!
____________________________
41 years a gardener and going strong with SFG.
http://squarefoot.creatingforum.com/t3574-the-end-of-july-7-weeks-until-frost
There are certain pursuits which, if not wholly poetic and true, do at least suggest a nobler and finer relation to nature than we know. The keeping of bees, for instance. ~ Henry David Thoreau
http://squarefoot.creatingforum.com/t1306-other-gardening-books

Forum Moderator Certified SFG Teacher




Posts

: 14144


Join date

: 2010-03-06


Age

: 54


Location

: Keene, NH, USA ~ Zone 5a



@camprn

wrote:Add more compost. Looks good!
Thank you camprn. Do I need to buy 5 more kinds again to mix? I actually bought an extra bag of the mushroom compost. There is a bunny place near me, maybe I can score some bunny stuff

According to the calculator on the home page you should have made 16 cu ft of mix, going by your list you made 12. I would get more vermiculite and compost, you should have about half of your peat leftover. When I made my boxes it called for 14 but after it settled it was 16.



Posts

: 106


Join date

: 2012-03-27


Age

: 54


Location

: Northeast PA



Thank you chjbr63. I confess I didn't use the calculator. I wrote down the numbers from ANSFG which I had checked out from the library. Clearly I botched it up! Yes, I do have a lot of peat left. Probably between 1/3 and 1/2.
@camprn

wrote:Add more compost. Looks good!
I agree with camprn.
Check at Home Depot for Mel's mix, it has everything you need in one bag so you don't have to round up the "Big 5" again.



Posts

: 804


Join date

: 2012-08-16


Location

: North GA Mountains Zone 7A



Thanks Bob! The home depot site doesn't show any Mel's mix in any of the stores near Atlanta that I could find. Ordering it on their website gives you "this item no longer available online". Too bad, that certainly would make things easy and it would be "right" !
---
Permissions in this forum:
You
cannot
reply to topics in this forum