For those of us that use soil blocks, you may wonder how to keep your minis (3/4" blocks) separated as they start germinating.
Until now I've used tuna cans and pudding cups to keep varieties apart. The blocks themselves are too small to use plant labels so keeping them separated has been a problem. I found the tuna cans and pudding cups took up too much room under my lights.
I realized that my mini muffin pans were ideal. Note: I haven't used them for cooking n over 4 years.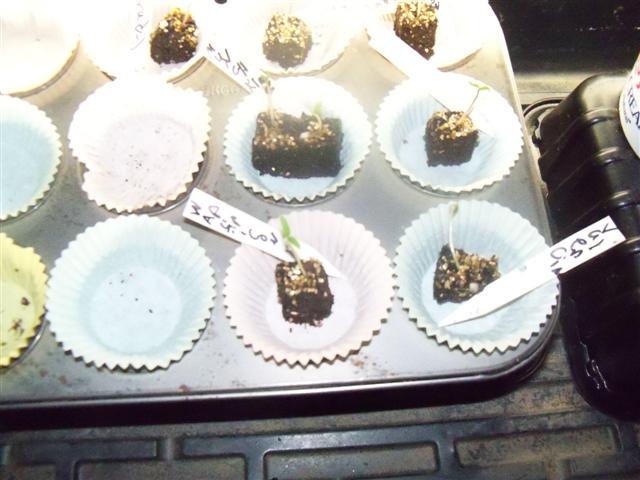 I place liners in each cup to prevent rust, then I can lift 3 or 4 of the same variety into each cup as they germinate. I rest a tiny venetian blind label in each liner. They go under the lights until they are big enuf to transplant into 2 inch blocks, which may be anywhere from 3 to 7 days. I like to be sure they will live and thrive before I up-pot them into larger soil blocks.
I just thought I'd pass along this tip to other soil blockers with limited light space.
I like the idea of the cupcake pans for 2 reasons. As you mentioned they are easy to identify and the small blocks are seperate. Next do you think the lighter color paper cups would reflect more light back on the plants?

I seperated mine but they are in black containers and once they germinate I just add water to the bottom......



Posts

: 796


Join date

: 2011-06-21


Age

: 63


Location

: Washington, Pa. Zone 6a



QB -
Nice idea, thank you for sharing, and Happy Birthday! So far to keep track of what's what, I drew a map of all the little 3/4" squares. Each square has identifying initials then a full description at the bottom of the page. Keep it taped to the tray. When they are removed to pot up and put somewhere else, I cross out their square on the map. Of course this means drawing their new location on another map.

Another thing I discovered is the 2" blocks will put roots into each other when they are too close, ah yes, just another thing that made me briefly panic

I will keep doing this seedling thing till I get it right and stop being nervous about killing everything...

Certified SFG Instructor




Posts

: 4821


Join date

: 2010-08-20


Age

: 60


Location

: Central Ohio zone 6a



Floyd....I never considered the lightness of the liners. I just had them handy so used them to prevent rust. I don't think I need extra light. My plants grow quite well under the lights as it is. I know they sell the shiny aluminum papered liners so if you are looking for more light, you might try those.
I use my spray mister to zap some water into the cup bottoms so the little guys can sip what they want for water.

LlamaMomma.....I used to make lists but I'd get them wet or misplace one and have a hunt on to find it. I find placing a little label in the muffin pan saves me from those headaches. And when I'm up-potting, the label is right there. I don't have to write it down again.
Ah yes, you have to keep the blocks a little bit apart to keep the roots from embracing. I don't worry about it though. They are in good shape when I up-pot them into 16-oz cups or 2-liter bottles and the tangling hasn't bothered them yet.
This is what I use to label my seedlings. A tooth pick and label maker. I have a list that tells me what each label stands for. I found that it is better if you can abbreviate the variety and then don't have to look on a list to figure out what you planted. I have not tried the tooth pick label on the mini blocks though.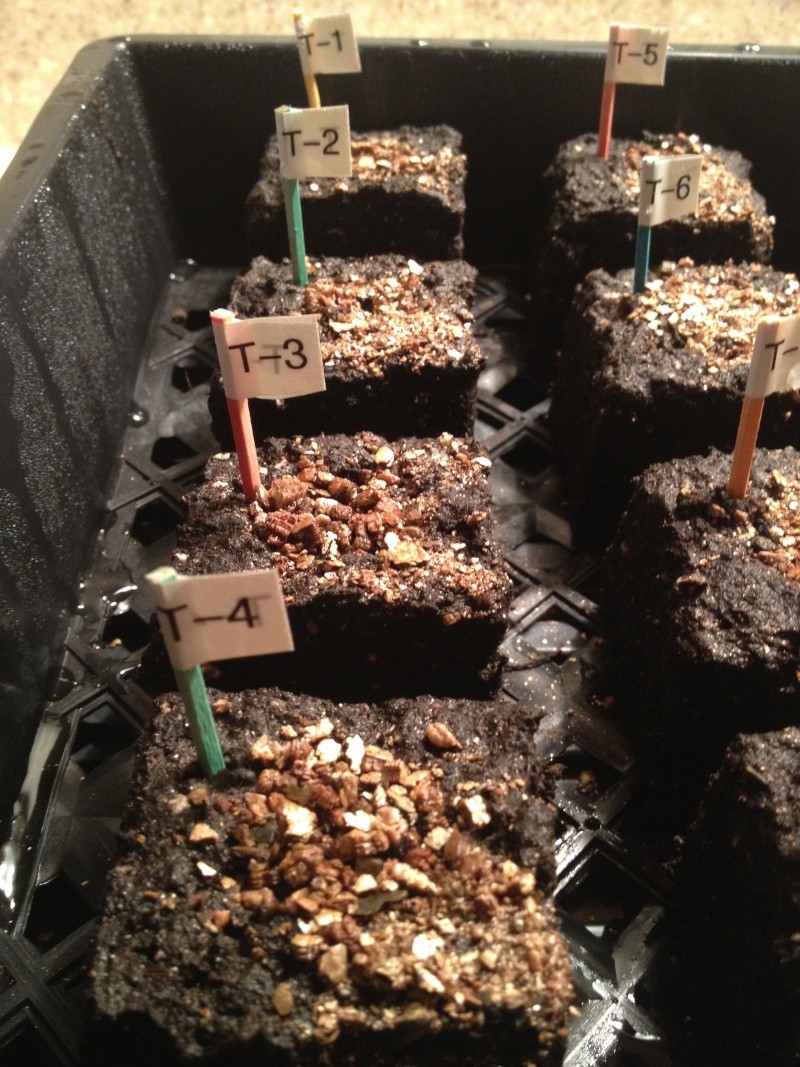 Posts

: 3236


Join date

: 2011-11-20


Age

: 67


Location

: Brooks, Ga Zone 7B/8A



That's certainly a good idea but at my age, I hate having to look up things to interpret the codes. I might get them mixed up.
I use thin strips of venetian blinds cut into a point at one end for my 2" soil block labels and larger pots, too.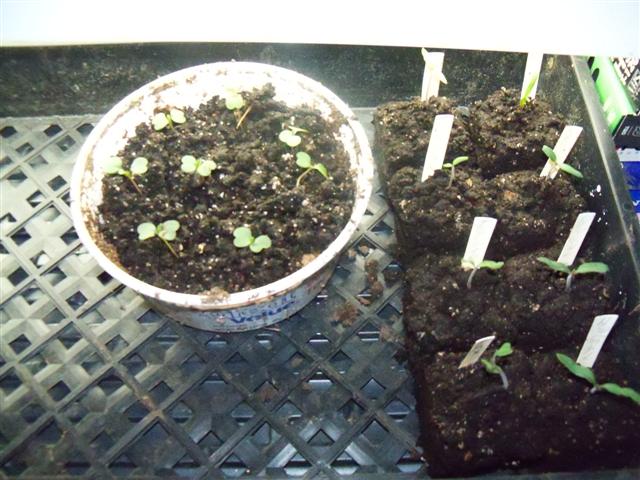 I can write the plant name on front and dates on back.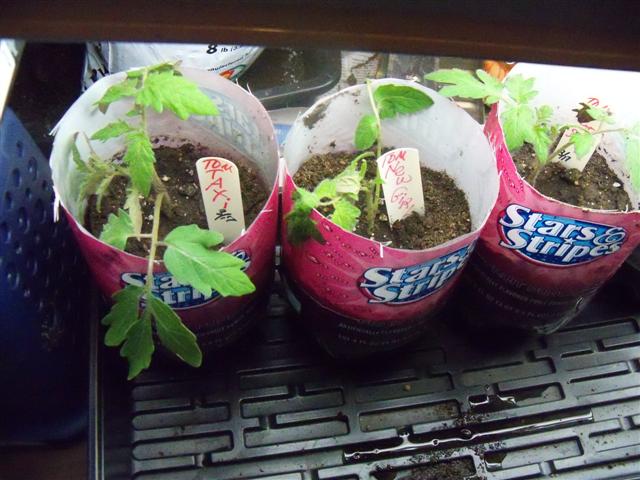 When they go into larger pots, I make larger labels which can go with them right into the outdoor gardens.
Recently I began using colored toothpicks to identify seedlings by type, not variety, e.g., orange for cantaloupe, green for basil, etc.
Red will be for tomatoes, of course!

However, I like the idea of little labels, possibly inscribed with abbreviations for the varieties, especially since green is ubiquitous.

Certified SFG Instructor




Posts

: 2127


Join date

: 2010-03-02


Age

: 70


Location

: Bend, OR (Zone 5-6)



---
Permissions in this forum:
You
cannot
reply to topics in this forum