Hi everyone... I know these plants are a hybird, and not my normal heirloom variety, but I am just so impressed with these plants. Look how strong the stems are. They're about as thick as my big toe! They're only about 1.5 ft high right now. I got them at HD from Bonnie Plants. Even tho I cant save seeds, I will definitely seek these plants again next year.
Is this variety among anyone else's favorites?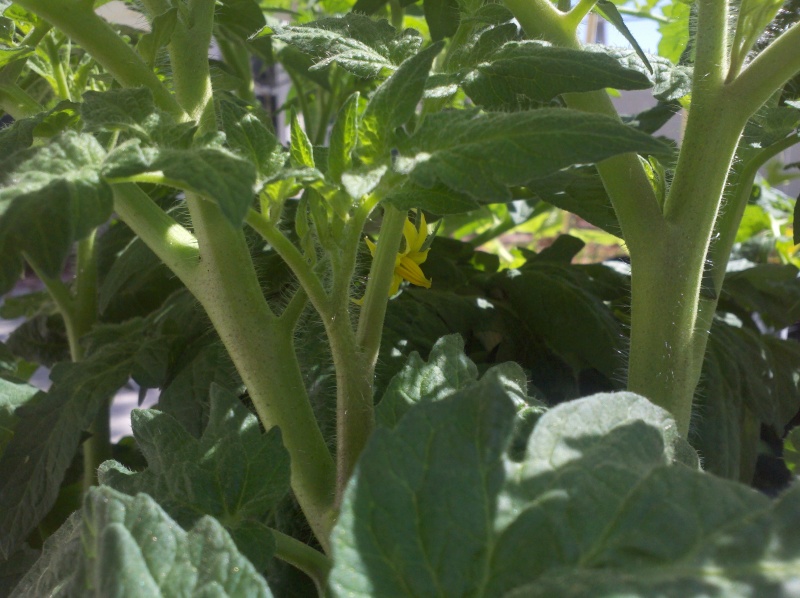 And an update on my 20 squares of container gardening. I grew most of these from seed.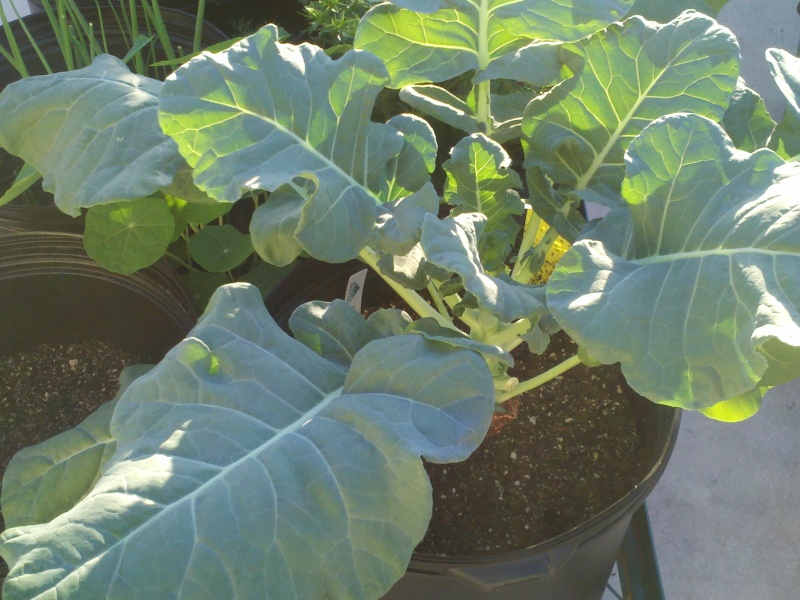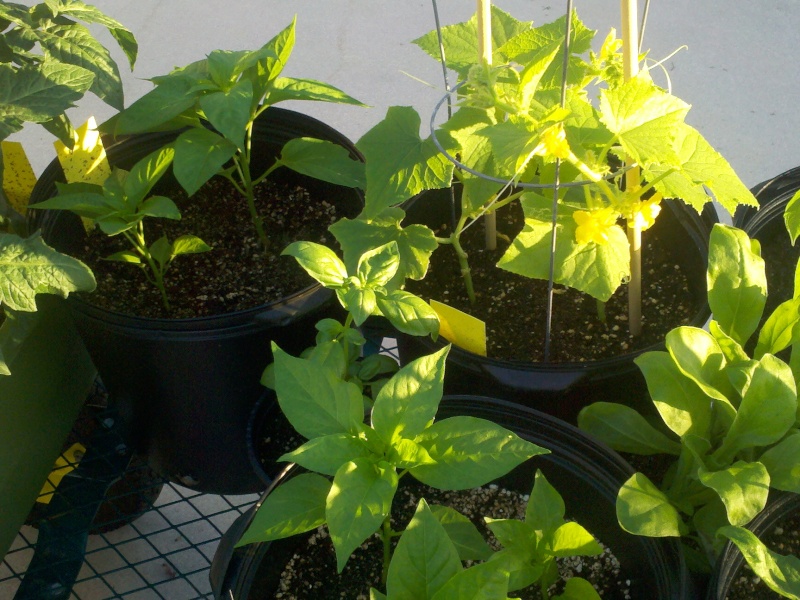 Lookin' good Jackie.
I heard they were a good plant, too, and will be growing one for myself here in the north this year.



Posts

: 4674


Join date

: 2010-03-21


Age

: 75


Location

: Southwestern Maine Zone 5A



Thanks, quiltbea

Mind you, I havent eaten a tomato from it yet, but below is a google pic I found of what they look like loaded with fruit. Good luck with yours!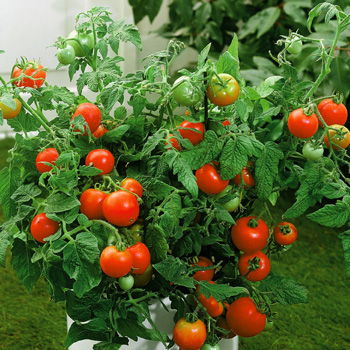 (example when fruiting)
I've never heard of that variety, but it looks really cool! I grew a dwarf variety last year that reminds me of what you're growing. It was an older hybrid (and therefore kind of hard to find now) called Red Robin. They only get to about 12 inches tall, but despite that, these two tiny bushes actually produced 2 pounds of tomatoes over the season, which is about the same as I got from my Brandywine vine!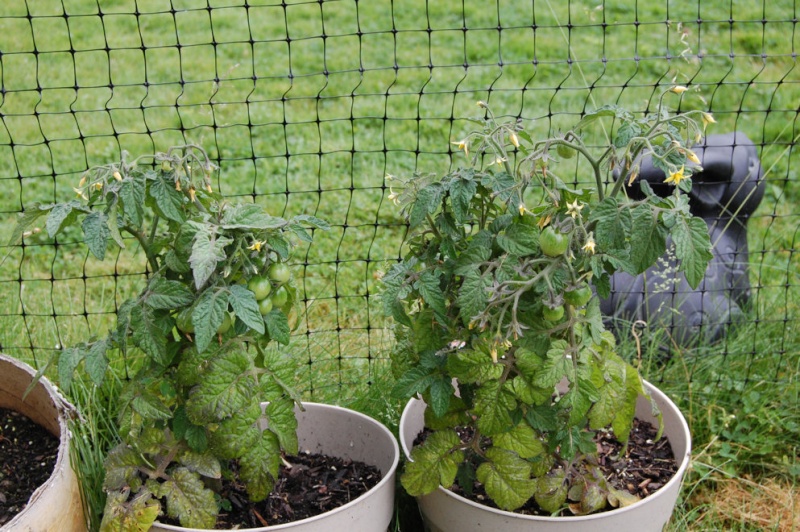 Make sure to take lots of pictures! I love seeing tiny plants like that. They're so interesting.



Posts

: 826


Join date

: 2010-04-08


Age

: 32


Location

: Jamestown, NY (Zone 5a)



Littlesapphire.....I grew Sophie's Choice tomatoes which gave me a half dozen normal-sized toms and they were good. The plant itself grew less that 1 1/2 ft tall.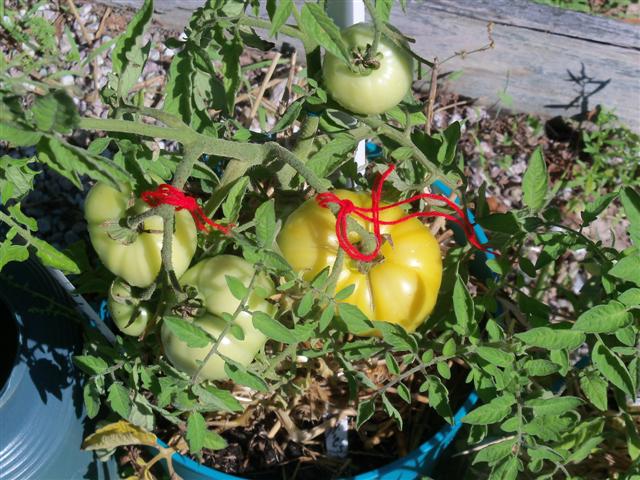 I grew them in a pot.
This year I think I'll try Totem and Tiny Tim.
]



Posts

: 4674


Join date

: 2010-03-21


Age

: 75


Location

: Southwestern Maine Zone 5A



Littlesapphire... I'm sorry to hear that about your Brandywines... I'm growing them too! Awwwwh.
---
Permissions in this forum:
You
cannot
reply to topics in this forum