My cat Kira. Laying on the tulle.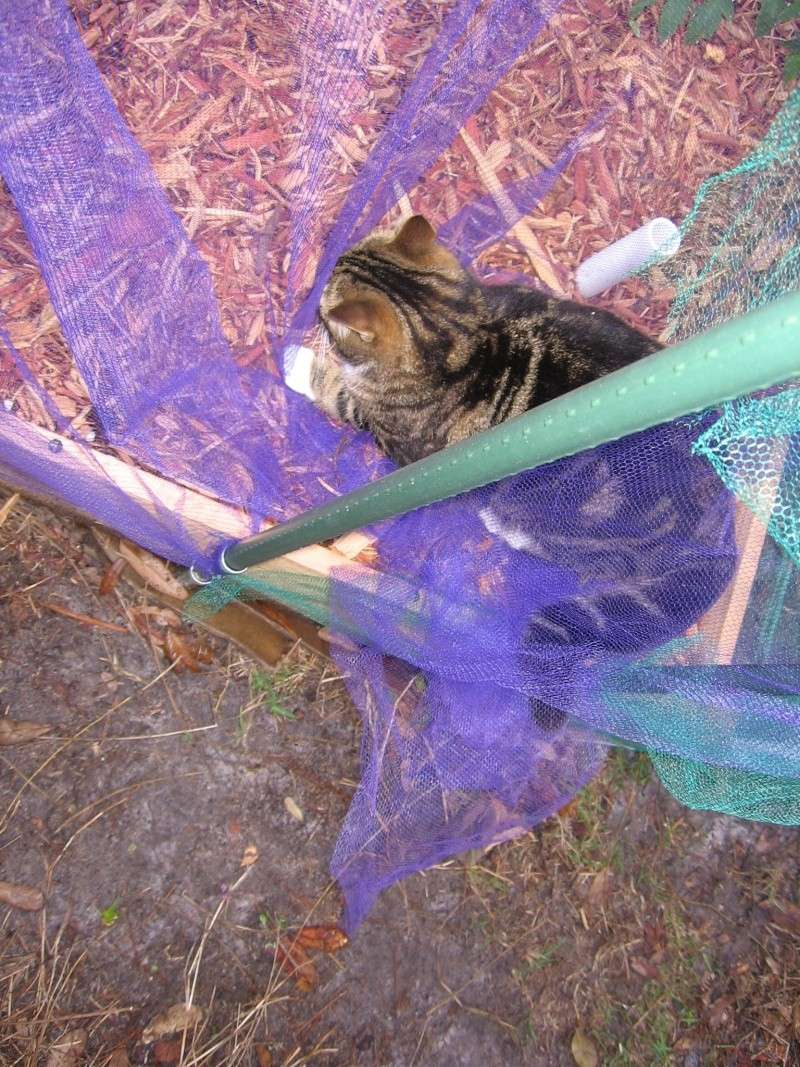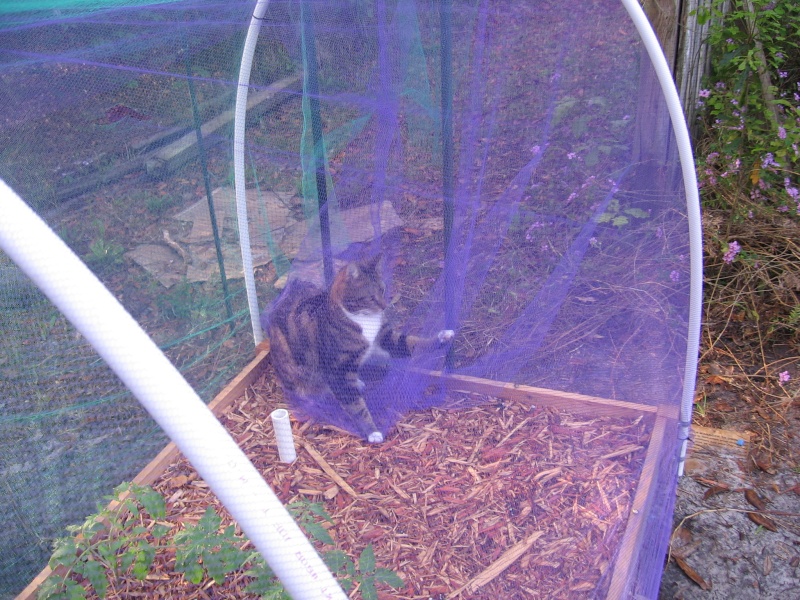 Here she is INSIDE the tulle.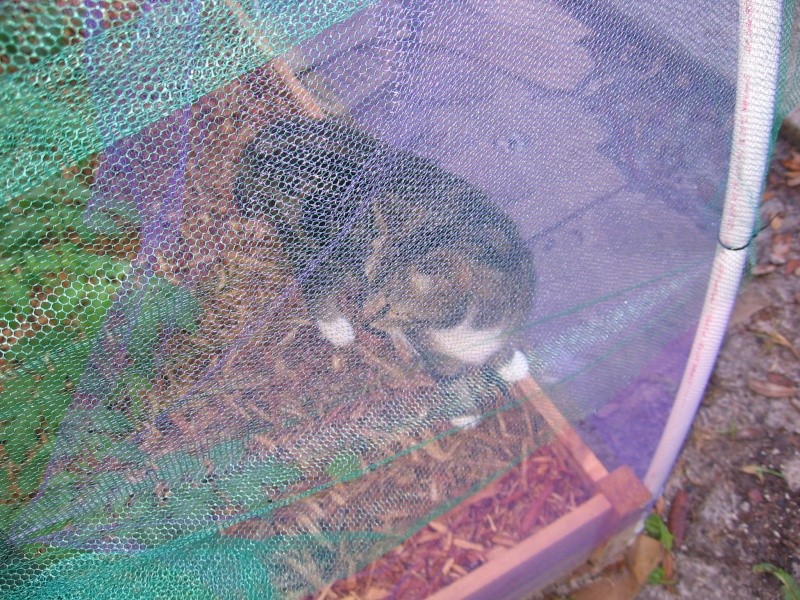 I had put some of that deer netting fence around the garden, she was still getting in, so Michael put some hoops up and we wrapped tulle around it. She STILL got under it. When I went out there this morning, she thought it was a game when I kept chasing her out. What to do, what to do. I guess I will try the plastic fork/red pepper flakes sprinkled around ideas and see if those work.
I also found this bug under the tulle. I know it's not a very good picture, but can anyone identify whether it's beneficial or not?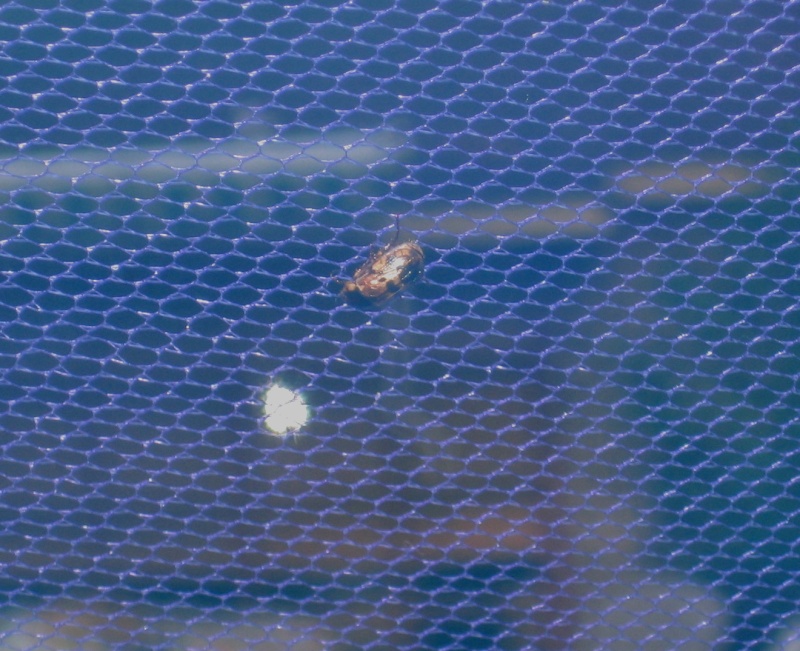 I have since learned that hot pepper flakes/powder is NOT a good idea, because the cats will get it on their paws and then rub their faces, and get it in their eyes, which can cause serious pain and damage.

Because we have rats here, I think I would rather have my cats in the garden than the rats. But, I'm still going to try something to keep her from digging/peeing. Perhaps lay down some of that netting, or some chicken wire or something. Or the fork idea.
My two biggest fluff-balls slithered beneath the bottom covering of my box spring.

One day they were no where to be found, so I looked under the bed. Lo and behold, there were two huge lumps hanging like cocoons from the box spring!

Moral to story: never trust a feline not to figure out how to get into difficult spaces. :cat:

Certified SFG Instructor




Posts

: 2098


Join date

: 2010-03-02


Age

: 69


Location

: Bend, OR (Zone 5-6)



hahaha My cats get in the box springs also!




Posts

: 777


Join date

: 2011-01-23


Location

: Bloomington, CA



Some of the seeds we planted a few days ago are starting to pop up. YAY! I'm so excited!



Posts

: 1628


Join date

: 2010-06-04


Age

: 62


Location

: Northern Utah



---
Permissions in this forum:
You
cannot
reply to topics in this forum