A few weeks ago someone mentioned that they had received a free sample of some Boogie Brew compost tea when they ordered a water filter. I also ordered the filter and got a free sample of the tea. I'm just wondering what the opinion is here (in general) of using compost teas to boost your microbial activity, and if the Boogie Brew tea is a good one. I'll be trying it out in a few days, probably sometime next week, after Earth Day. I really like the guy who owns the company though. He's a hoot.

What is your favorite way to use the tea? Do you put it directly into the soil, or use it as a foliar feed?



Posts

: 596


Join date

: 2013-03-12


Location

: Savannah, GA



Hi Jazzy, I am of the firm opinion that compost tea is a good thing and have heard a lot of good things about Boogie Brew. I do have plans to use homemade compost tea this growing season.



Posts

: 804


Join date

: 2012-08-16


Location

: North GA Mountains Zone 7A



I drained a gallon of compost tea from my tumbler a month ago.
I'm afraid to use it, I know it needs to be a 1-10 part dilution, however it looks like old used motor oil, not any odor to it...just me...I am going to use it tho, because I know where it came from, and what's in it.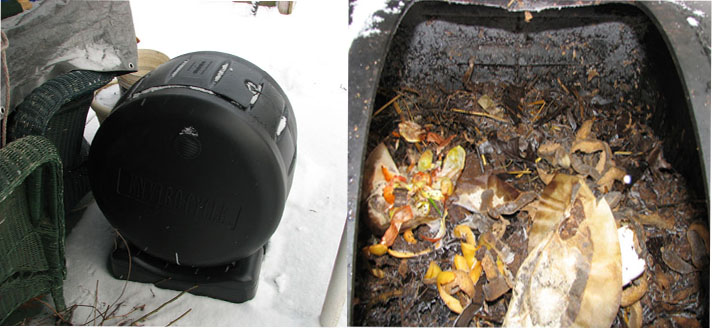 Certified SFG Instructor




Posts

: 1911


Join date

: 2013-02-16


Age

: 81


Location

: Indiana PA....zone 5



Jimmy, I thought you were supposed to use the liquid within a few hours (or at least days) or it would go bad. Am I missing something?



Posts

: 596


Join date

: 2013-03-12


Location

: Savannah, GA



I've never heard of Boogie Brew, but compost tea, if made correctly, can do wonders for your plants.(and it was free!)


Jimmy Cee, the liquid that drains off your compost as it is composting is not compost tea. I think it is called leachet, might not have spelled that right. I would just add it back to your compost when water is needed. Compost tea is made by brewing finished compost in water.
Formula can be found (on this forum) Try the search box at top left column.
Jo



Posts

: 1532


Join date

: 2011-05-04


Age

: 63


Location

: Cottageville SC 8b



Littlejo..your right, I did not realize this.
from my tumblers page below

Liquid Soil Enrichment
Your plants will thank you.

The Envirocycle Original was the world's first commercial composter to collect liquid. Up to 3.5 US Gal (13.25L), in the form of leachate, can be stored in the removable base, while eight (

built-in rollers help mix in oxygen and speed up decomposition. This liquid, commonly known as ''rough compost tea'', is rich in nutrients, providing you with a second powerful and natural fertilizer which can be used for plants, lawns and gardens when diluted in water.

Envirocycle Tip:

The Envirocycle Original Composteamaker base allows you to either collect compost leachate into the base, or drain it directly into the ground
.
Jazzy?? I was really wondering about this ?
I'll look into it, but also use it anyway..I'll let my wife use it on her flowers...LOL...ouch...


Certified SFG Instructor




Posts

: 1911


Join date

: 2013-02-16


Age

: 81


Location

: Indiana PA....zone 5



---
Permissions in this forum:
You
cannot
reply to topics in this forum