I didn't see this yesterday (could have been too small that I didn't spot it) but today I come home and look in on my tomato plants in their 4" pots and I see odd growth in almost all the pots. This is planted in the pre- packaged Mel's Mix from Home Depot.
The first picture is a closeup where you can see there is a tiny stem involved under the round thing on the top. The secnd picture shows multiple of the odd growths in a pot which most have.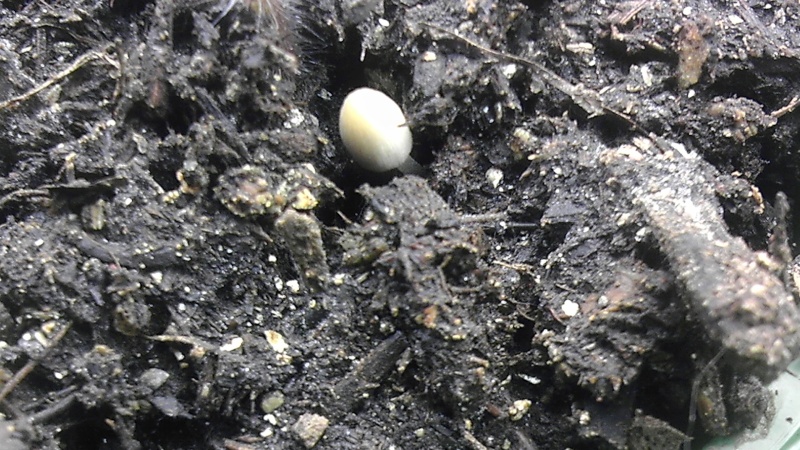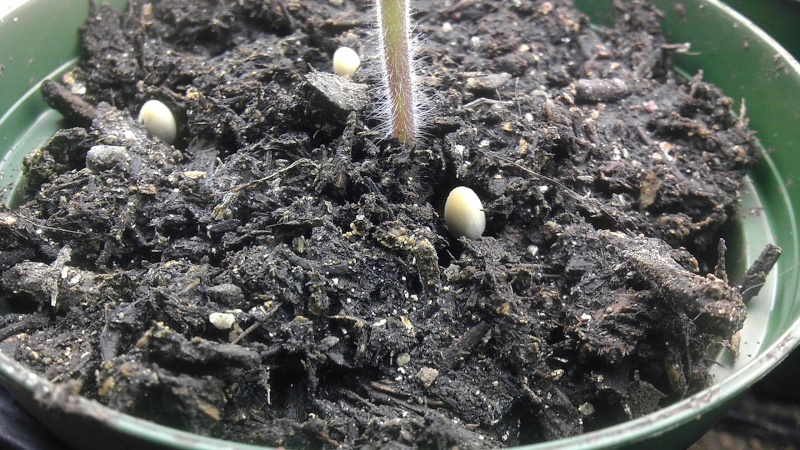 I could try repotting them, but if it came from the Mel's Mix, I figure I may just end up the same way, though I suppose it could have been from one particular bag. And I probably would still have some of the mix from these pots with them even after repotting. I have not seen this in the boxes so far outside nor in other things I potted much earlier (though the earlier stuff WAS in mix from the same bag.) The seedlings are under the ligts in a room that may be getting a little humid. It is kept closed to keep the cats out but I did have the oscillating fan running today. They were last watered Sunday.
Any ideas of what this could be and what I should do? My tomato plants are so healthy, I'd hate now to suddenly lose most of them, especially all the beefsteaks.
Thanks,
-Ed
They're mushrooms. Pull them if they're bothersome, but totally normal in compost, especially if made with forest products.




Posts

: 463


Join date

: 2013-02-26


Age

: 41


Location

: Las Vegas, NV



Absolutely right. Thanks!

I hadn't recognied them because the caps were all still folded totally down along the stems. And of course you know us newbies can be prone to panicking when something unexpected happens. I decided to pull them using tweezers to grasp down the stem a bit and not just the caps, and sure enough looking at them after pulling them they were very distinctly mushrooms. While I understand I don't necessarily need to pull them, I feel better doing so, which I'm guessing I'll have to do repeatedly now. They had stems on them as much as an inch long down into the mix, by the way. I'm guessing perhaps I have bottom watered a tad too frequently.

Thanks for responding right away!

-Ed

What a trip! Mushrooms randomly growing from bagged compost! Who would've thunk?




Posts

: 596


Join date

: 2013-03-12


Location

: Savannah, GA



Not just bagged compost... the pre-mixed Mel's Mix ordered from Home Depot.

Glad it wasn't somthing bad!

-Ed
---
Permissions in this forum:
You
cannot
reply to topics in this forum