I learned about SFGing back in January from a friend. I've never really had a garden before. In years pass I'd play around with tomato plants but never seemed to have the time. Well my job situation has changed and I'm not traveling all over the country anymore and decided this year was the year to buckle down and start a garden. I have been engrossed in learning everything I can. I have the wonderful people of this forum to thank for any or all of my success this year. I know things might not be perfect this year, but I am looking at this as my test garden. With a few mistakes and dead plants I'll look at them as a learning opportunity. Here is what I have so far. Enjoy!
I have 3 - 4' x 8' beds and 1 - 4' x 4' In the ground are Peppers, tomatoes, Sugar Baby watermelon, cantaloupe, squash, green, burgundy and asparagus beans, carrots, corn, basil, chives, parsly, nasturim and marigolds. Now keeping my fingers crossed it doesn't frost. We recently fenced the whole yard and also put this fence around my garden. I'm hoping it will be enough to keep the critters out without putting individual cages around them.
This first bed I have tomatoes, marigolds (lots of them) and some various peppers. I still have some empty squares that I'm not sure what I'm putting in them yet.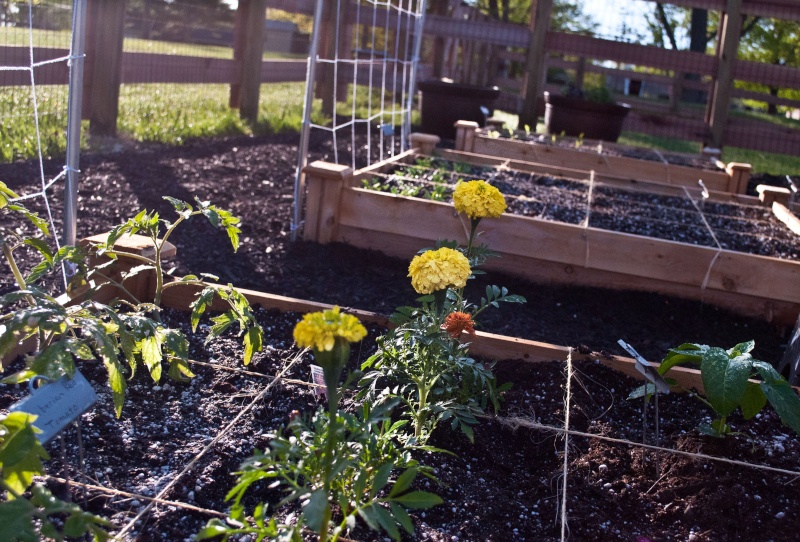 I put some corn seeds in the ground about 2 weeks ago. MIL told me it was too early but to my surprise, they are coming up and doing well

I also planted some "asparagus beans" with these just the other day. I've never heard of this type of bean but they are suppose to get about 12" long or longer. These will be interesting to watch grow.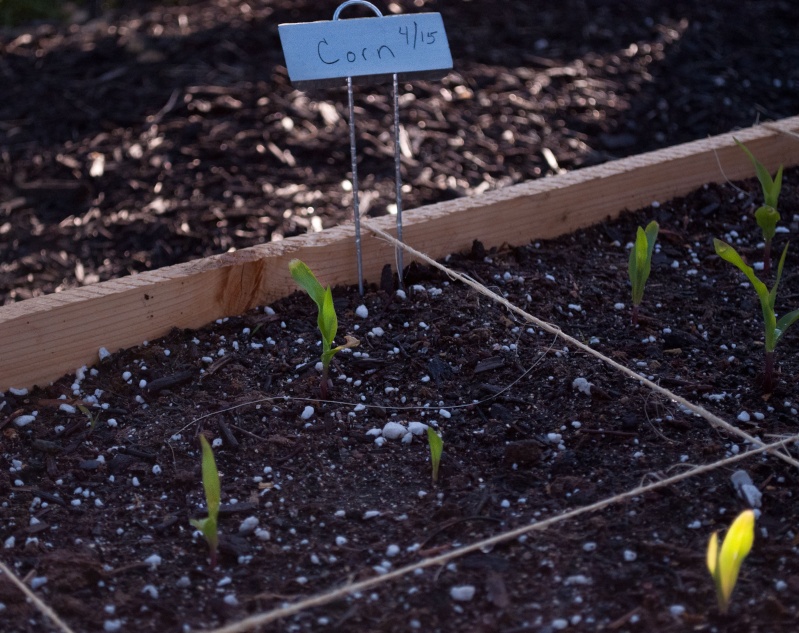 This has been so exciting to see plants come up from seeds. These are peas. My 6 yr old granddaughter came over today and told me she likes LOTs of peas. I have 4 squares full of peas. I hope these will be enough. I planted 6 per square and have no idea how much that will yield.
Strawberry bed. Seascapes.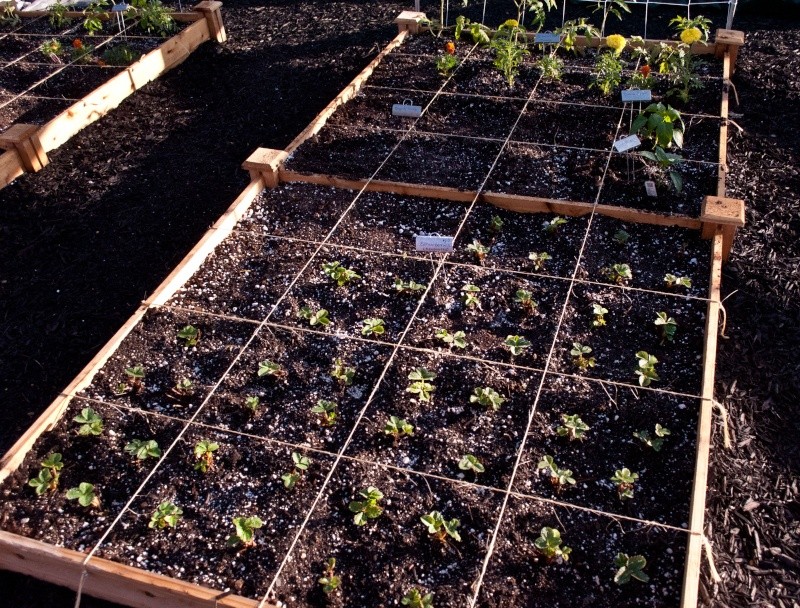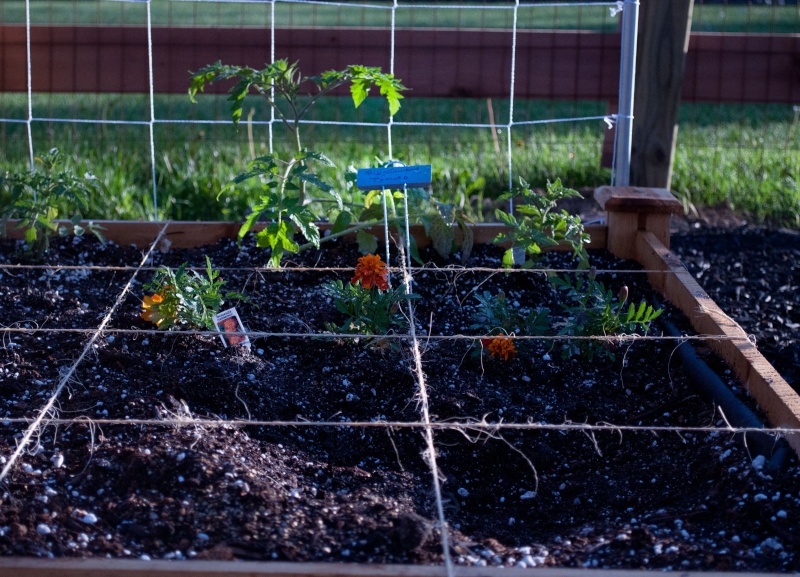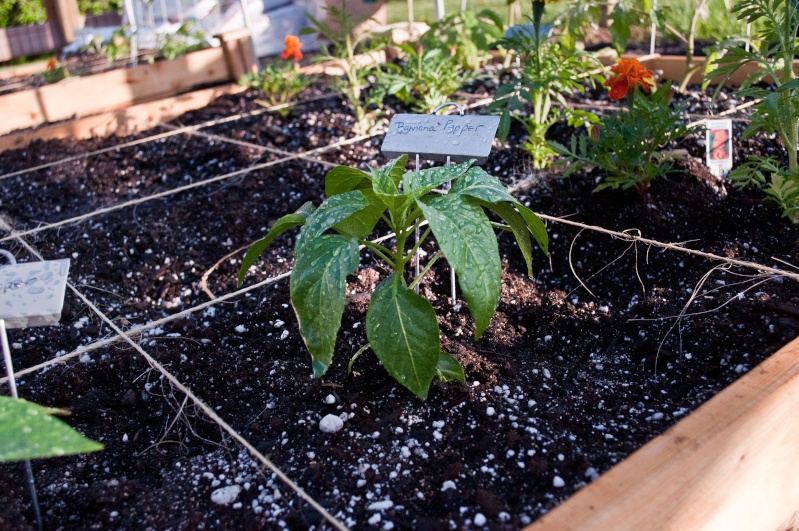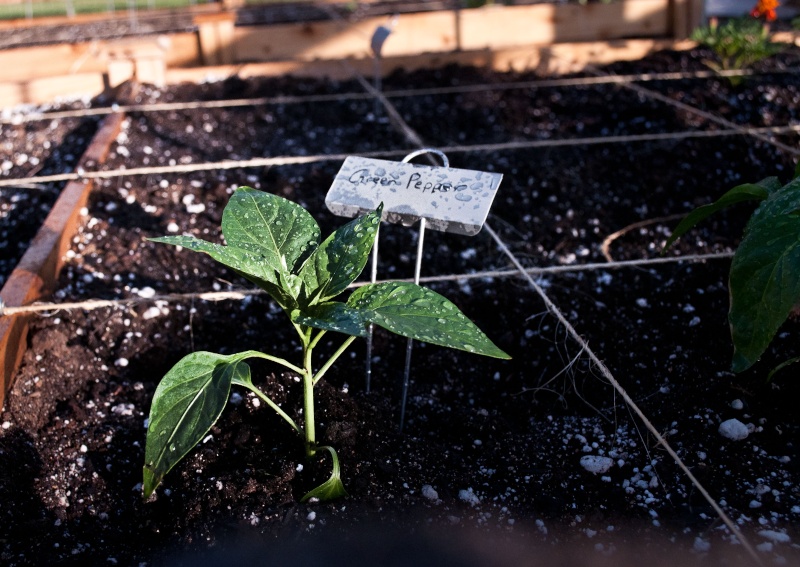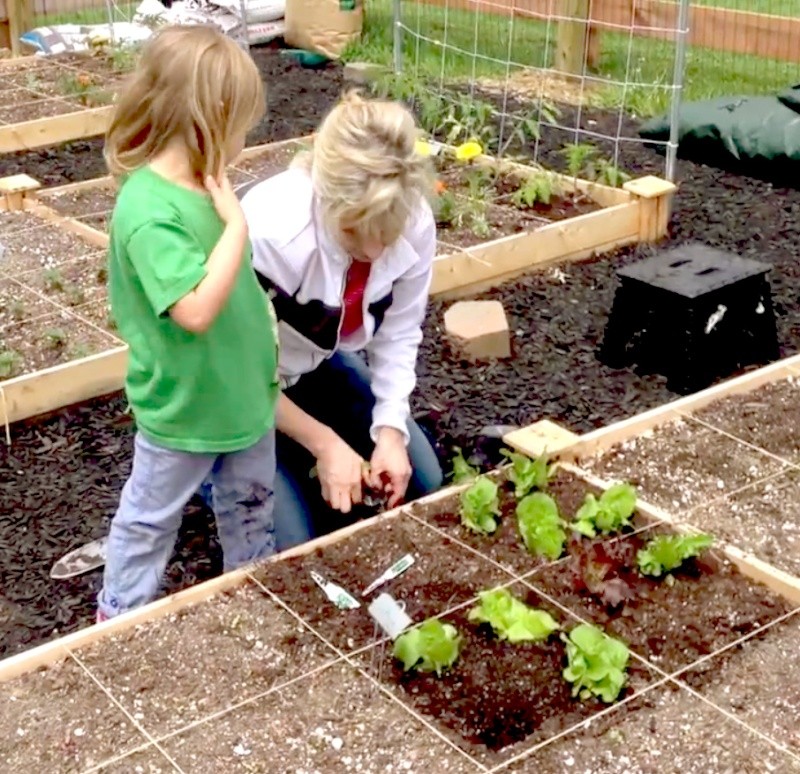 I have some lettuce growing from seeds but I wanted my Granddaughter to see some instant success, so we went out and bought these lettuce plants lol...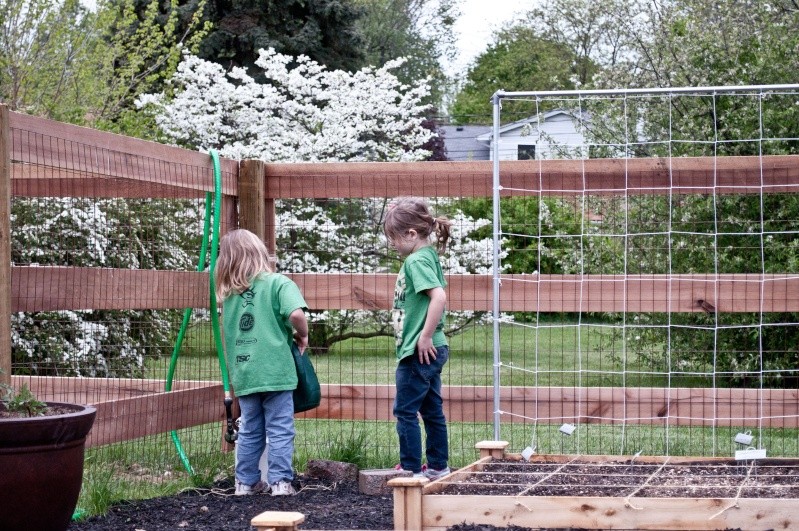 The other granddaughter came out when it was time to water. They had "jobs" to do and were taking it seriously....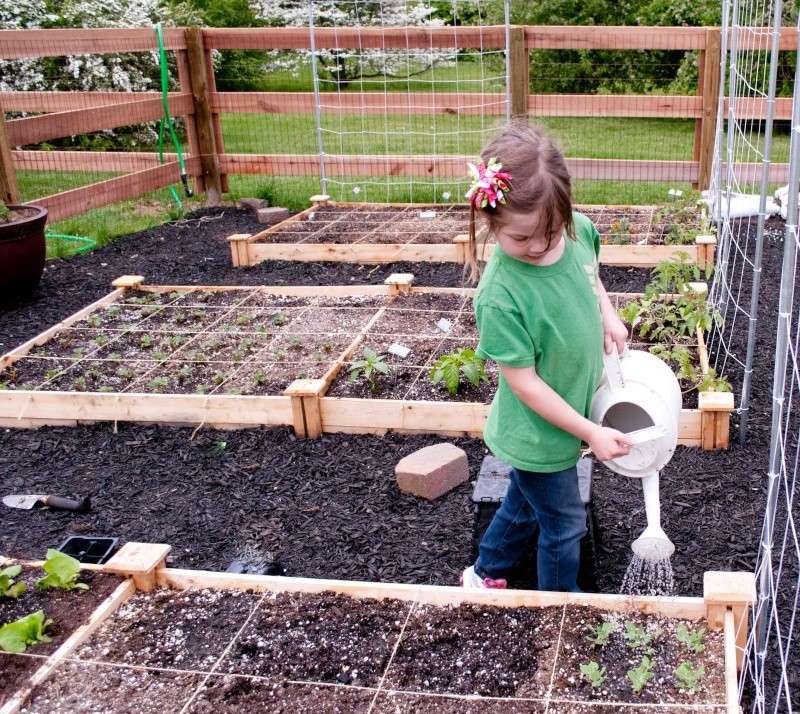 Mixing the MM by hand. This kept them busy for quite some time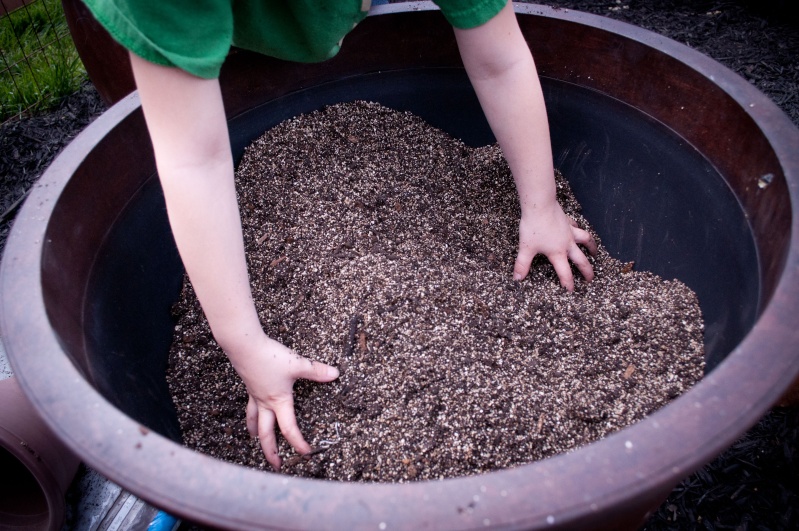 Thanks for viewing




Posts

: 28


Join date

: 2013-04-06


Location

: Cincinnati, OH



Great pictures. Nice garden spot. Looks like a family affair!



Posts

: 2467


Join date

: 2010-05-05


Age

: 62


Location

: Warner Springs, CA USDA Zone 8a, Sunset Zone 7 (I think)



Great JOB Yall's garden is spectacular. It is good to see the little ones getting involved knee deep so to speak.



Posts

: 564


Join date

: 2012-03-04


Location

: Columbus, Ga



Very nice! I can't believe how much you "northerners" are ahead of us down here.



Posts

: 185


Join date

: 2013-01-15


Location

: Shawnee, KS



Chopper!!!
Great to hear from you on the forums

lalawson, those are some great looking photo's of your beds. I think it's great you've got the kids out there helping.
____________________________
I am my gardens worst enemy.

Forum Administrator




Posts

: 4257


Join date

: 2011-10-04


Location

: Colorado Front Range



lalawson...
to the forum. You'll find that once you get crops from your first garden, you'll be soon planning next year's. Its addictive.
Love the pictures of your garden. You've done great. With granddaughters to help, you might give them each their own 2 or 3 blocks to garden. Maybe some radish seeds to start just to see some accomplishment quickly. And then something they particularly want to try. Make it fun and you'll have future gardeners in the family.
Keep some old blankets handy in case of a frost. Its a shame to lose any crops if preventable.
Good luck and enjoy the eating!



Posts

: 4682


Join date

: 2010-03-21


Age

: 75


Location

: Southwestern Maine Zone 5A



lalawson: Welcome to the forum. Your garden is gorgeous. I especially like the fencing around it. You are going to have an amazing yield. Beautiful work and so nice to get the children involved.

Happy gardening and keep us posted with your garden's progress!



Posts

: 1425


Join date

: 2013-02-26


Age

: 48


Location

: Fayetteville, GA - Zone 7B - 8A



Thank you all.... I am looking forward to getting my granddaughters involved and so I probably will give them a square or two. Really am enjoying this little suburban "farm" lol...



Posts

: 28


Join date

: 2013-04-06


Location

: Cincinnati, OH



Quote: lalawson:
I have some lettuce growing from seeds but I wanted my Granddaughter to see some instant success, so we went out and bought these lettuce plants lol...
Unquote.

I know exactly what you mean. I also bought some lettuce transplants my first year just to see something in the garden.
they lasted three months, and supplied me with my lettuce by picking a coulpe of leaves off each plant whenever I needed them.





Posts

: 4918


Join date

: 2011-04-24


Age

: 82


Location

: Castlegar, British Columbia



---
Permissions in this forum:
You
cannot
reply to topics in this forum