I searched the forum but didn't see a topic that was just to show off composters.. So I made this one! I think I did pretty good today! I looked on craigslist for compost/composters, and ran across my new composter!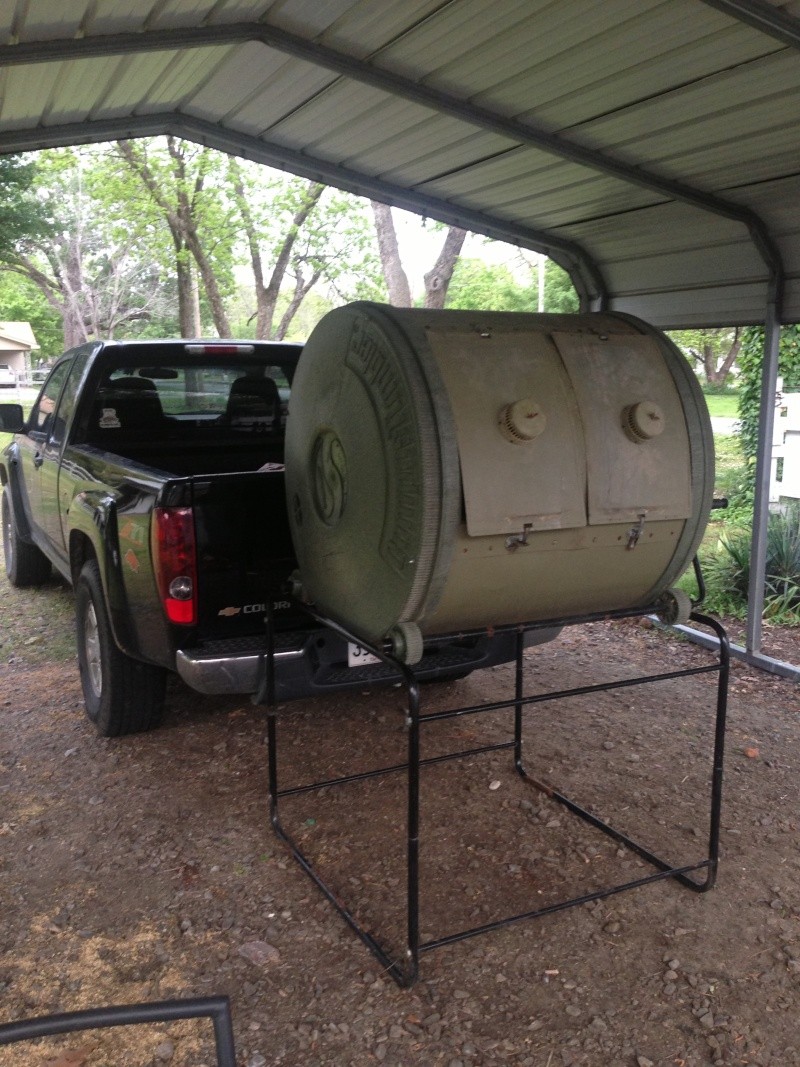 It is the Compostumbler2... It has two separate compartments that can hold three 30 gallon trash bags worth of media...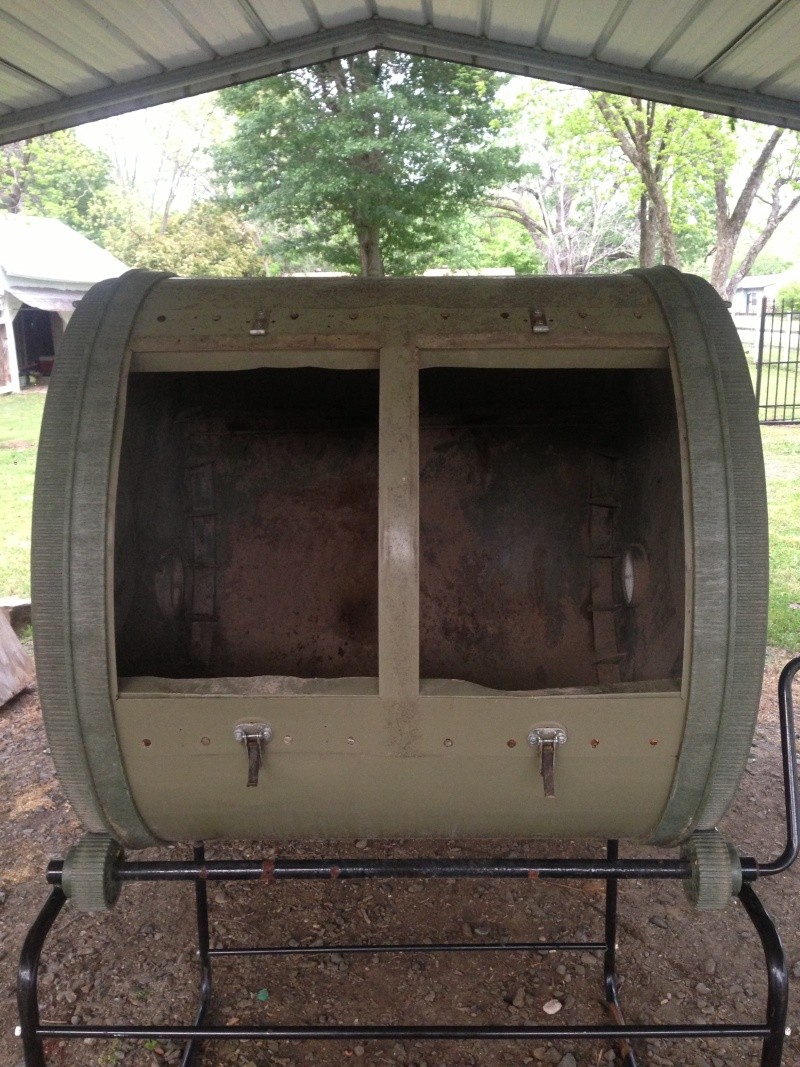 These things brand new are $600!!!! I got it for $$$75$$$!!!!!!!!!!!!! I am so excited to start composting!
Now show off what you use to compost!!



Posts

: 87


Join date

: 2013-05-01


Age

: 27


Location

: Lonoke, Arkansas 7b




Certified SFG Instructor




Posts

: 2120


Join date

: 2010-03-02


Age

: 69


Location

: Bend, OR (Zone 5-6)



No picture of mine (yet). I confiscated 4 pallets that were used to deliver some AC units to our church. Broke one down and used the slats from it on the other three. Made a simple u, and lined it with some left over chicken wire from my SFG critter cage.




Posts

: 64


Join date

: 2013-05-04


Age

: 54


Location

: North Texas, Zone 7B






Posts

: 777


Join date

: 2011-01-23


Location

: Bloomington, CA



Here's the composter that I've just finished building.
It's 8' long, with 4 compartments. I used to have 6 of the upright black plastic ones, where you could slide the door open at the bottom, but it was impossible to turn it over and really difficult to dig the compost out through the door. I decided to build my own so that I could make the whole front removable and I could get in there to turn it over easily. The idea is that I put fresh stuff in one end, then gradually move it over as I turn it, and I should always have ready-to-use compost in the other end compartment. I'm very pleased with it, and it seems to be working great so far!
The round holes in the front are to make it easy to slide the front panels out when I want to.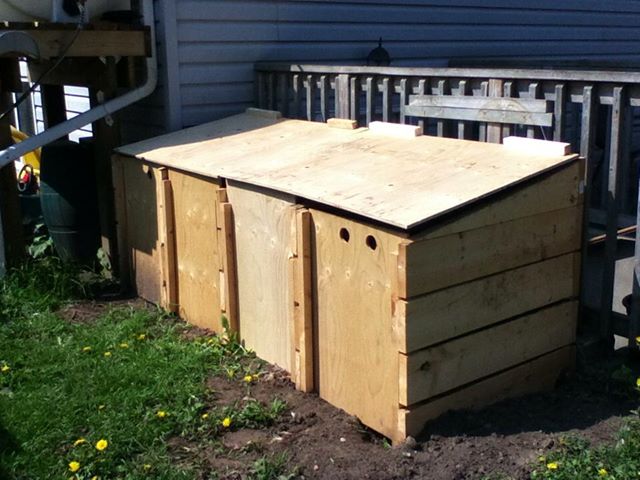 Posts

: 11


Join date

: 2013-05-20


Location

: London, Ontario



Something like this..... not real happy with my results. But in its defense, I don't think its gotten full enough and doesn't get enough sun where its at. Not ready to give up on it just yet.



Posts

: 41


Join date

: 2013-04-17


Location

: northern ohio




I have had my barrels for about five years. The
They work really well if you only fill them half full
Ray Downunder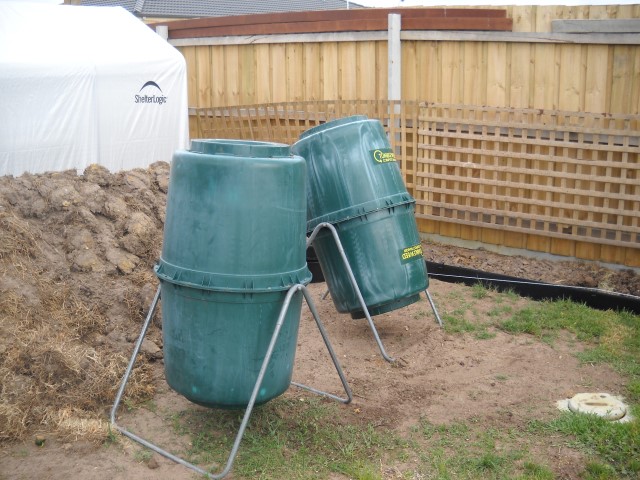 Posts

: 122


Join date

: 2010-03-02


Age

: 71


Location

: Paynesville, Victoria, Australia



---
Permissions in this forum:
You
cannot
reply to topics in this forum