This is my 1st SFG. I started some seedlings indoors: tomato, cherry tomato, green pepper, and cucumber. Except for the green pepper, they all look awful, and I'm wondering, are they suffering transplant shock and will recover if I'm patient? Or are they beyond help?
This is in central Illinois where the weather has been between 60-78 during the day since they were planted outside. And it rained about 3 inches over the last few days. And I did harden them over a period of 5 days before I planted them outside. As far as I know, I made a good batch of Mel's mix, complete with 5 different kinds of compost.
Here's my cherry tomato plant. All leaves are drooping, though the plant can stand up on its own: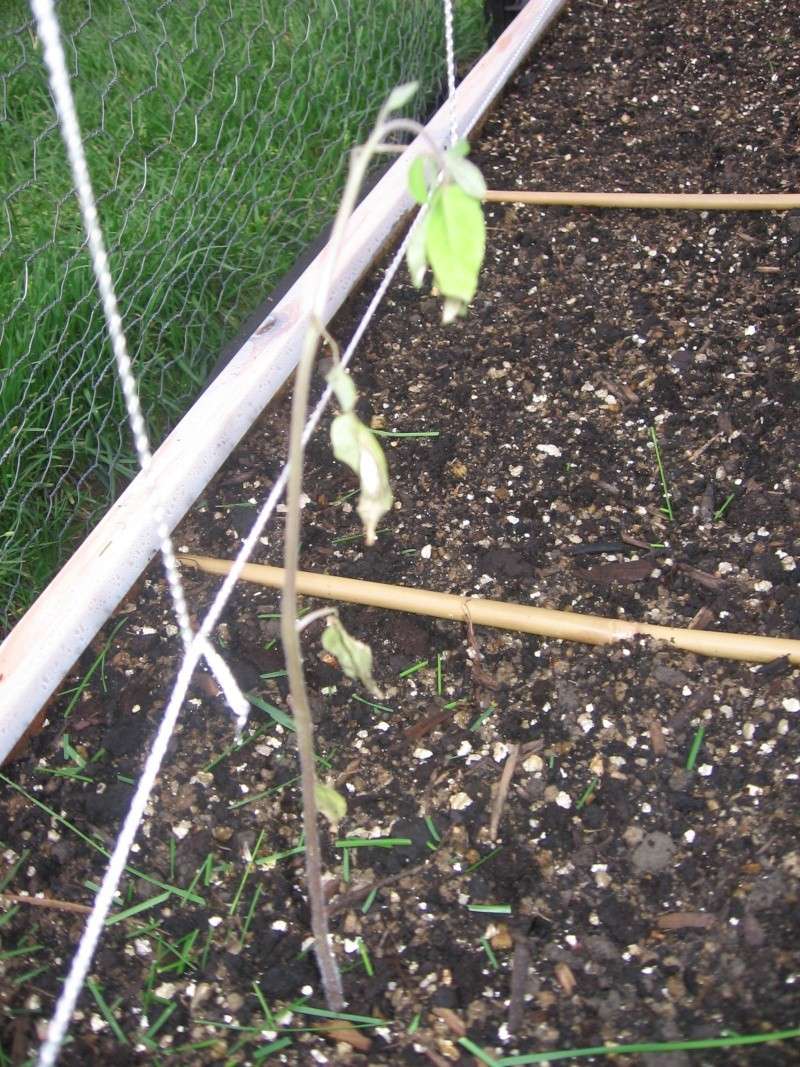 Regular tomato plant. Maybe this is a bad pic, because leaves all look green, but they're really droopy. :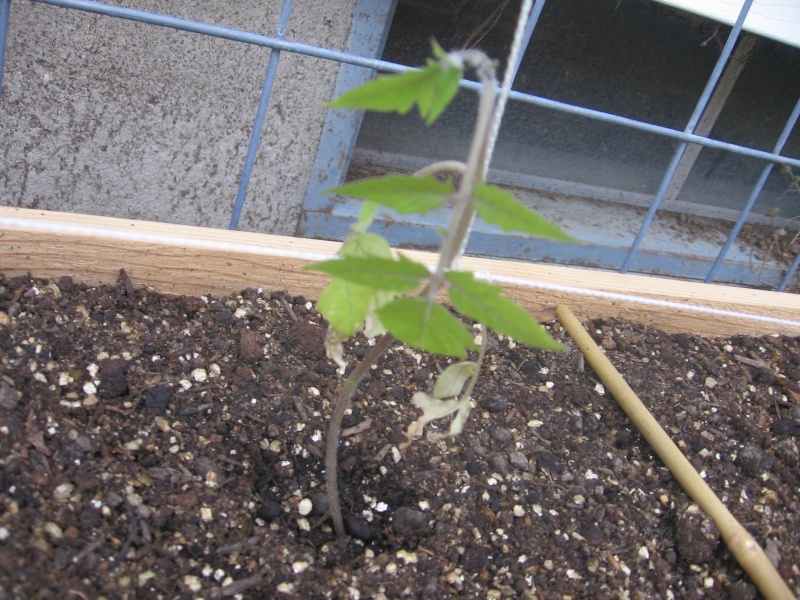 Here's the cucumber plant. Most leaves look bad except the top one.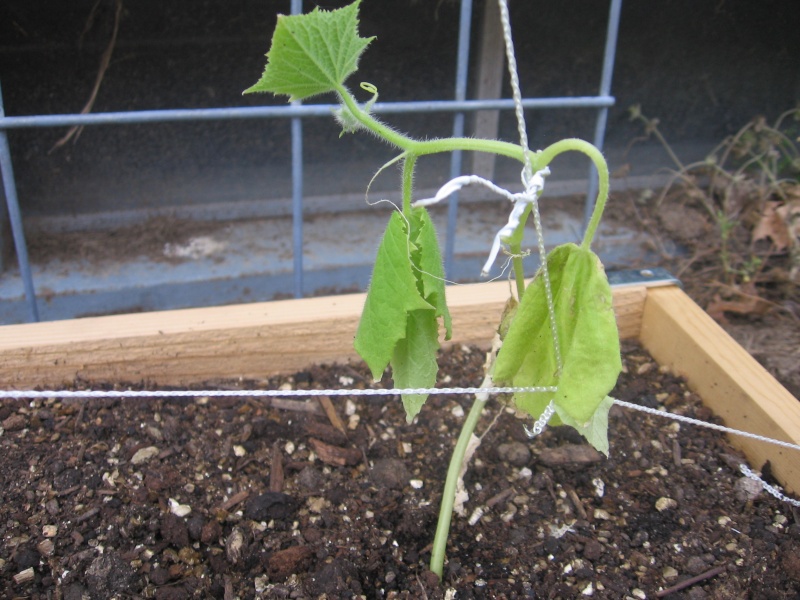 What do you guys think? Should I be patient or get rid of them and buy and plant new seedlings?



Posts

: 15


Join date

: 2013-04-02


Location

: illinois



Your tomatoes look extremely leggy; I would have buried them up to the very top leaves; a lot of the plant's health depends on the roots; if the roots are white, they should probably be fine, if the roots are brown, they are probably beyond help.

Did you tie your cucumber to the trellis string? I can't imagine that at this young age that that is really necessary, but I don't grow cucumbers very much.




Posts

: 185


Join date

: 2013-01-15


Location

: Shawnee, KS



I agree. The tomatoes look very leggy. Ask someone with more experience (not moi, I'm new at this) if you should replant them deeper. I don't know if that would stress them more and you should wait and see what happens, or if that would be the best thing for them.

How deep did you plant them? How did you grow them indoors? Did you use grow lights? What kind of bulbs, and how close were they to the light source?

Those are some of the questions that might be asked.



Posts

: 596


Join date

: 2013-03-12


Location

: Savannah, GA



You could replant the tomatoes deeper with out a problem. The limpness is probably a bit of transplant shock. Once the roots become established all will be well.
____________________________
41 years a gardener and going strong with SFG.
http://squarefoot.creatingforum.com/t3574-the-end-of-july-7-weeks-until-frost
There are certain pursuits which, if not wholly poetic and true, do at least suggest a nobler and finer relation to nature than we know. The keeping of bees, for instance. ~ Henry David Thoreau
http://squarefoot.creatingforum.com/t1306-other-gardening-books

Forum Moderator Certified SFG Teacher




Posts

: 14165


Join date

: 2010-03-06


Age

: 54


Location

: Keene, NH, USA ~ Zone 5a



Ok, thanks everybody. I did dig them up and planted them deeper today. Hopefully, that solves the problem.



Posts

: 15


Join date

: 2013-04-02


Location

: illinois



Let us know how you make out, whompy.



Posts

: 4878


Join date

: 2011-04-24


Age

: 82


Location

: Castlegar, British Columbia



---
Permissions in this forum:
You
cannot
reply to topics in this forum