So yesterday I went out to clean the patio and surrounding area, since the beds are finally all built and finished. There is a large clump of cardboard over in one corner of the patio, and I was moving all the cardboard to a spot in the yard for later dispersal, once I get a load of wood chips. When I lifted the cardboard, I noticed a bunch of little red worms.

I believe they are earthworms. So I'm wondering... do I put them in the garden beds, or do I go buy a plastic bin and start a worm farm? Here are pictures.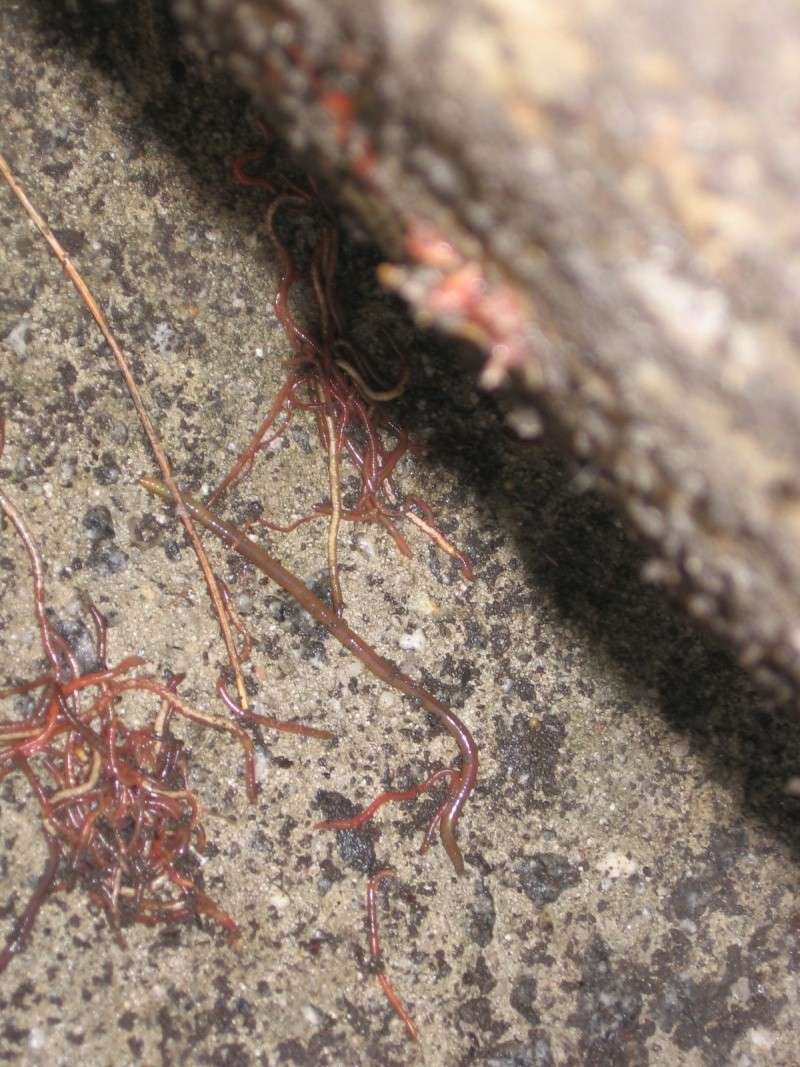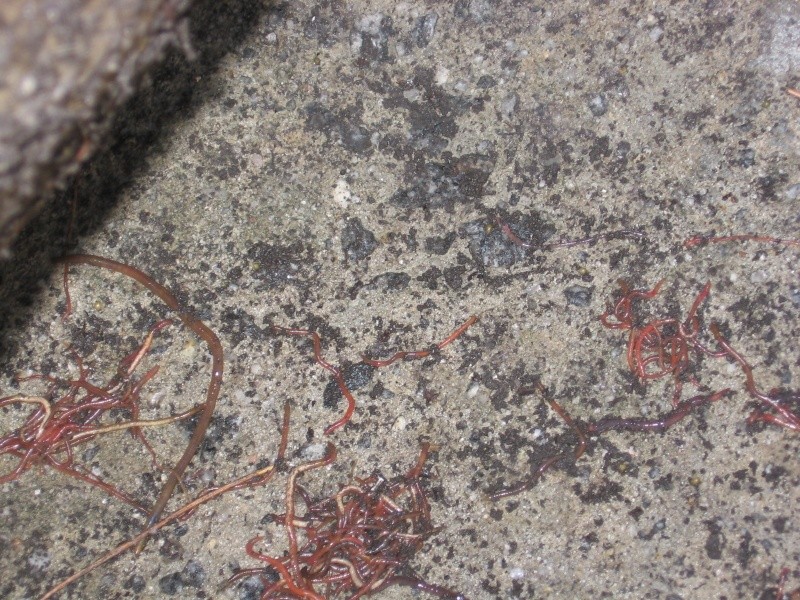 They are earthworms and will not do good in a bin, you can put them in your beds or make a worm tube (do a search on the left) They will still make castings but don' like being confined to a bin.
Jo



Posts

: 1558


Join date

: 2011-05-04


Age

: 64


Location

: Cottageville SC 8b



oh. So earthworms are different from the kind you put in bins to make worm castings? hmm. Didn't realize that.

Earthworms do well in compost heaps in open types of bins, but not a spinning kind and are not the best worms to use in worm farms. Just toss those babies in the garden, they will work their magic.

There are many different species of earthworm.
https://en.wikipedia.org/wiki/Earthworm
____________________________
41 years a gardener and going strong with SFG.
http://squarefoot.creatingforum.com/t3574-the-end-of-july-7-weeks-until-frost
There are certain pursuits which, if not wholly poetic and true, do at least suggest a nobler and finer relation to nature than we know. The keeping of bees, for instance. ~ Henry David Thoreau
http://squarefoot.creatingforum.com/t1306-other-gardening-books

Forum Moderator Certified SFG Teacher




Posts

: 14167


Join date

: 2010-03-06


Age

: 55


Location

: Keene, NH, USA ~ Zone 5a



You can get a redworm(cannot remember the name) or African nightcrawlers, my nightcrawlers didn't like my bin either, for the like to go deep and eat deep too.
Jo



Posts

: 1558


Join date

: 2011-05-04


Age

: 64


Location

: Cottageville SC 8b



Red worms are eisenia fetida, also called manure worms, brandling worms, red wigglers. These little guys mature out at 2-3 inches long but they produce a terrific amount of castings. They are surface dwellers so they are comfortable in a bin. Many regular backyard worms need to be able to burrow, some go down a few feet and would not adapt well to an indoor bin.

Certified SFG Instructor




Posts

: 4858


Join date

: 2010-08-20


Location

: Central Ohio zone 6a



I was very surprised to find them on the concrete, just hanging out underneath the cardboard. I guess that's why I thought they would do well in a bin?
Worms love cardboard. I have noticed that if it rains and the ground is sopping wet, the worms come to the surface and go onto sidewalks and driveways. Yours may have had one that did that, had their eggs and the eggs hatched. Or the cardboard may have been on the surface of the ground and eggs were deposited, the cardboard moved and the eggs hatched. They are all about the same size, that is why I am thinking they hatched from eggs under the cardboard. What a nice find!



Posts

: 1632


Join date

: 2010-06-04


Age

: 63


Location

: Northern Utah



Tricia, it's very possible they were hatched there. When I began this journey of making raised bed sfgs, I collected a lot of cardboard (for the base to kill the grass). A few of the boxes have been sitting there in that corner for the last, almost two, months. It's been fairly undisturbed, until yesterday. It's just nice to know they're out there. I haven' seen many when I've been digging around, which is surprising, considering how wild and natural we've let the yard get out back.
So that is how they got there, lol! The beds I made several years ago were the old way and over time I have added worms to them. In a few of the beds that I have been digging up, so far this year I had a good amount of worms and I was cheering. A bed I was digging up last night had none and the soil was hard. I added lots of rabbit manure, vermiculite and some Azomite. This morning I dug up a fourth bed and found lots of worms. I moved 6-10 into the one from last night. Yay earthworms!



Posts

: 1632


Join date

: 2010-06-04


Age

: 63


Location

: Northern Utah




---
Permissions in this forum:
You
cannot
reply to topics in this forum