I am a little confused with my tomatoes - even after searching the other threads on tomato issues. Call me lucky - I've never had issues with tomatoes!!! Just plunked them in and they were fine!
I am trying to attach two pics. This is a 5x5 foot square 8" deep. The 6 Better Boys are all happy as can be - nice and green (in the bottom pic - the Better Boys are all the ones in the left part of the square).
I have one Big Boy plant that I think I'm going to lose - looks like the top of it might have been snapped off?? You'll see it in the pics - it's the worst looking and easily spotted as such. It's in the lower right hand of the top picture.
I have 3 Beef Masters that aren't as yellow...but they are kind of - well - not right either. Especially compared to the Better Boys.
All these are in the same soil...brand new soil - our whole garden is new.
I bought them as plants at Tractor Supply (not sure what company they are from) and planted them May 15.
I water them - maybe not enough? Too much? Watered them daily for about a week after putting them in, now I water about every other day. I just use my hose with a wand attachment and water at the base - not the foliage.
Thoughts?
Thanks in advance!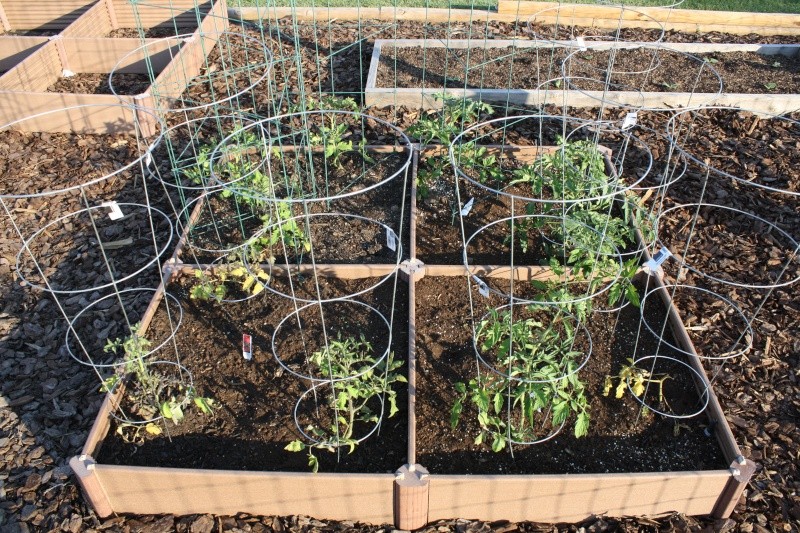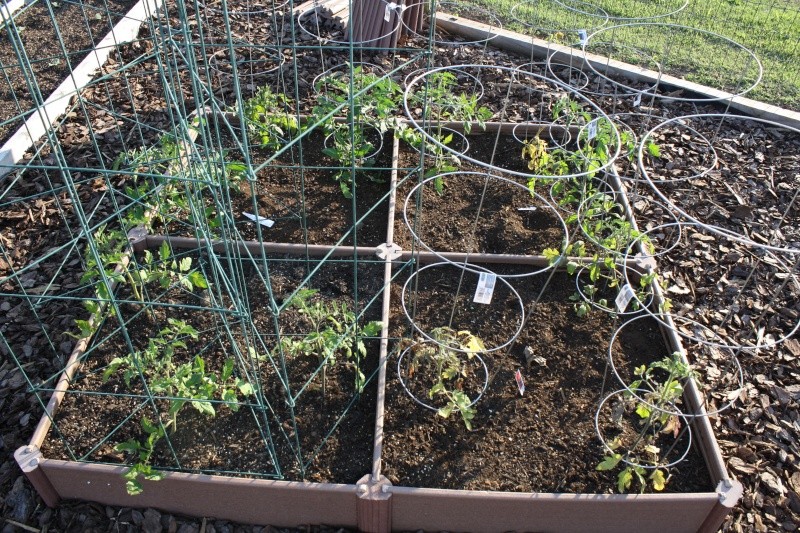 Posts

: 27


Join date

: 2013-05-08


Location

: Nashville



Looks like a nutrient deficiency...I have seen a few post about people with this problem. I don't remember how they recommend fixing it but try searching using the top left hand corner for an answer. If that doesn't work maybe someone who grows more tomatoes than me will be able to help. I have only grow one each year til this year when I have two growing. Good luck!



Posts

: 598


Join date

: 2012-03-12


Age

: 31


Location

: Hampton, Georgia



Check boffer post titled more sick tomato plants your seem to be the same as his.



Posts

: 598


Join date

: 2012-03-12


Age

: 31


Location

: Hampton, Georgia



---
Permissions in this forum:
You
cannot
reply to topics in this forum