Hi gardeners
by now I have installed four sfg, three for my use and one for a friend. So far everything went fine and I'm absolutely delighted with my squares (I shall post photos soon!)
Just a detail is bothering me. I bought peat moss under the form of compressed squared packed material (equal to 50 litters once fluffed), from a French import salesman. This is labelled as Sphaigne du Chili (sphagnum from Chile). Botanical name is Sphagnum, (also in English), commonly called peat moss. Searching on the web I learned it is the living part of moss which is harvested, dried and pressed.
My question is: the peat moss I bought is whole, not crushed. After un-compacting it, one can distinctively see the main stem, with tightly arranged clusters of branch fascicles.
So the final mix (once added composts and vermiculite) is a bit "coarse". Material is not flowing through fingers as shown in the how-to video, but rather forms 'clusters'.
After being damped, there is also a noticeable compaction, I would say around 70%.
A part from that, I would say the peat moss is of good quality. I didn't find any other sources for peat moss here, and would be very disappointed if I had to throw it away, considering also the fact that it traveled half the globe.
So my questions are:
- Is some compaction normal, even with Mel's mix or is it due to the fact the the peat moss is whole?
- Is there a way to crush whole peat moss by mechanical means? I was thinking of putting it in a hog machine (don't own one). Has anyone experienced with such?
A part from that every vegetable is growing and developing fine (the main problem being unusual low temperatures we are having here this spring!).
Thanks for taking time to answer,
Karine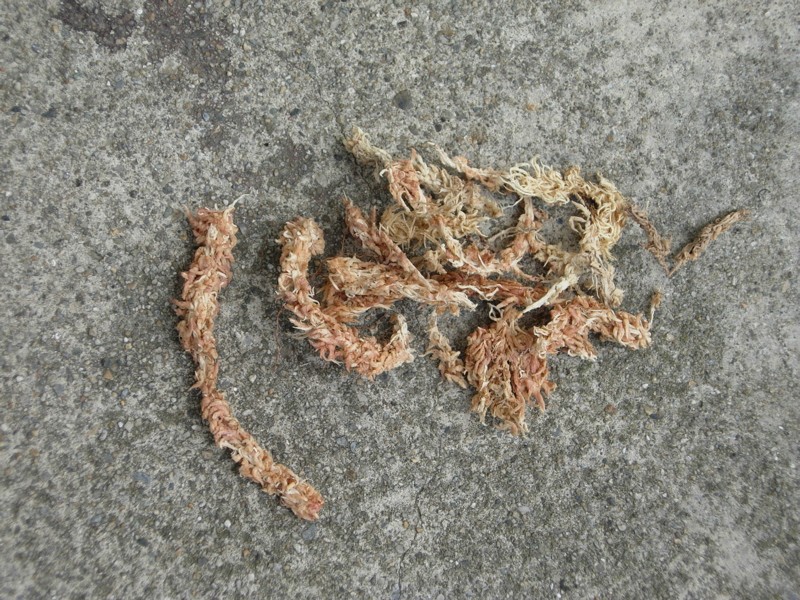 Posts

: 12


Join date

: 2013-01-27


Location

: Lausanne, Switzerland



Hi Karine,

I think you are correct, the product you bought is dried spaghnum moss, not peat moss. It is used to grow orchids (and worms for fishing). The peat moss available in the US is Canadian peat, the dead moss from the bottom of a bog and is dried and milled (ground) to a fine powder. The bales of peat we buy are much heavier than the bale of moss you bought, even though they may be close to the the same volume, simply because there is more air in the moss.

The purpose of peat in Mel's Mix is to lighten the mix, retain water, and improve the cation exchange ratio. Your moss will do the same but will probably compress more because there is more air and less material to it. If your beds are working and plants are growing well, then I would not worry. If you have a good source of compost based on plant material, you could add more of that to supply extra fiber and humus to the beds and increase the volume.

Certified SFG Instructor




Posts

: 155


Join date

: 2011-09-18


Location

: Bolton, MA Zone 6a



---
Permissions in this forum:
You
cannot
reply to topics in this forum