This my 2nd time around, but it has been years since I've done this.
The start, 1st week in April: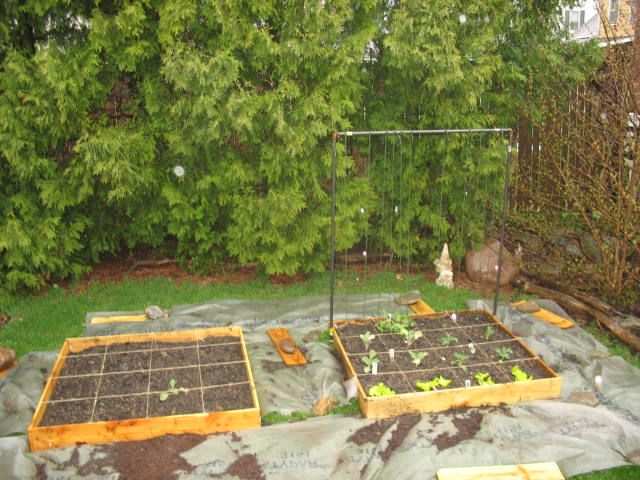 On the left, Savoy cabbage
On the right; sugar snap peas, cauliflower, Savoy cabbage, kale, lettuce
Early May:
Added to the savoy cabbage on the left; red bell peppers, sweet yellow banana peppers, beets, broccoli, yellow beans, garlic chives, scallions, pineapple sage, orange mint
And completing the square on the left is cucumbers, Roma tomato, Roma flat beans
And lets not forget the containers:
From left to right; sweet basil that wasn't harvested properly, cayenne pepper, catnip that our 3 cats go kookoo over, fernleaf dill, cilantro, everbearing strawberries, cinnamon basil, rosemary, licorice basil, jalapeno pepper
Not pictured are a blackberry bush and blueberry bush and a container of savory.
We had 3 frost/freeze advisories since the original planting, but I covered the squares with old sheets and put the containers in the garage for the night.  Didn't lose a thing.
Here's what it looks like today: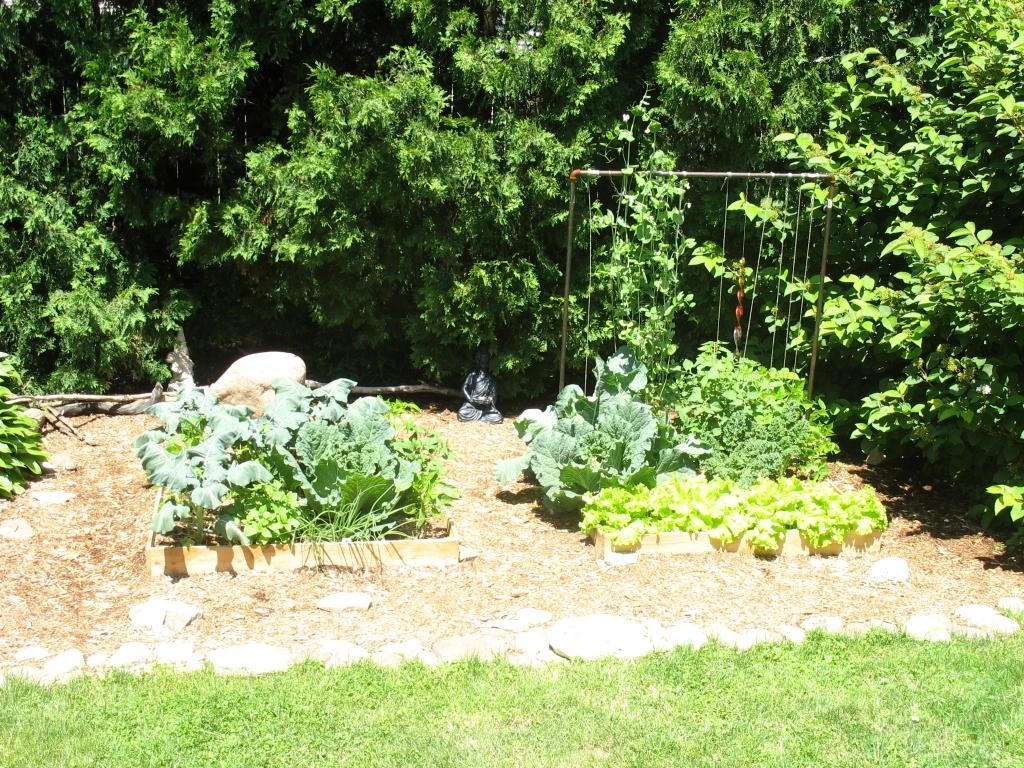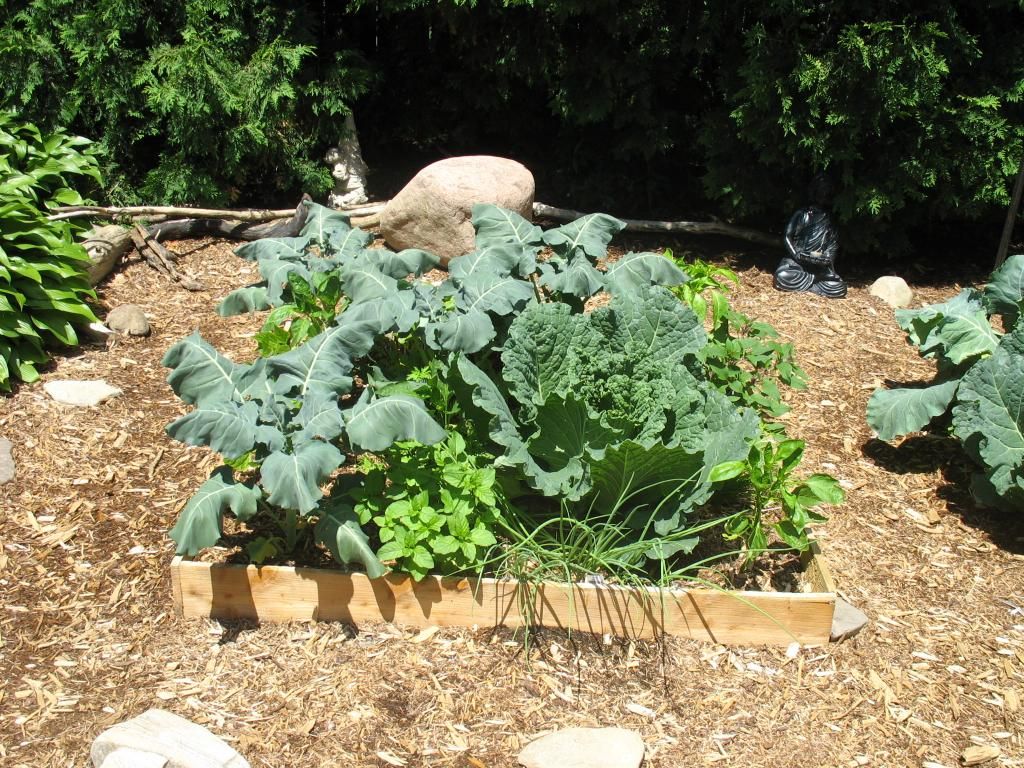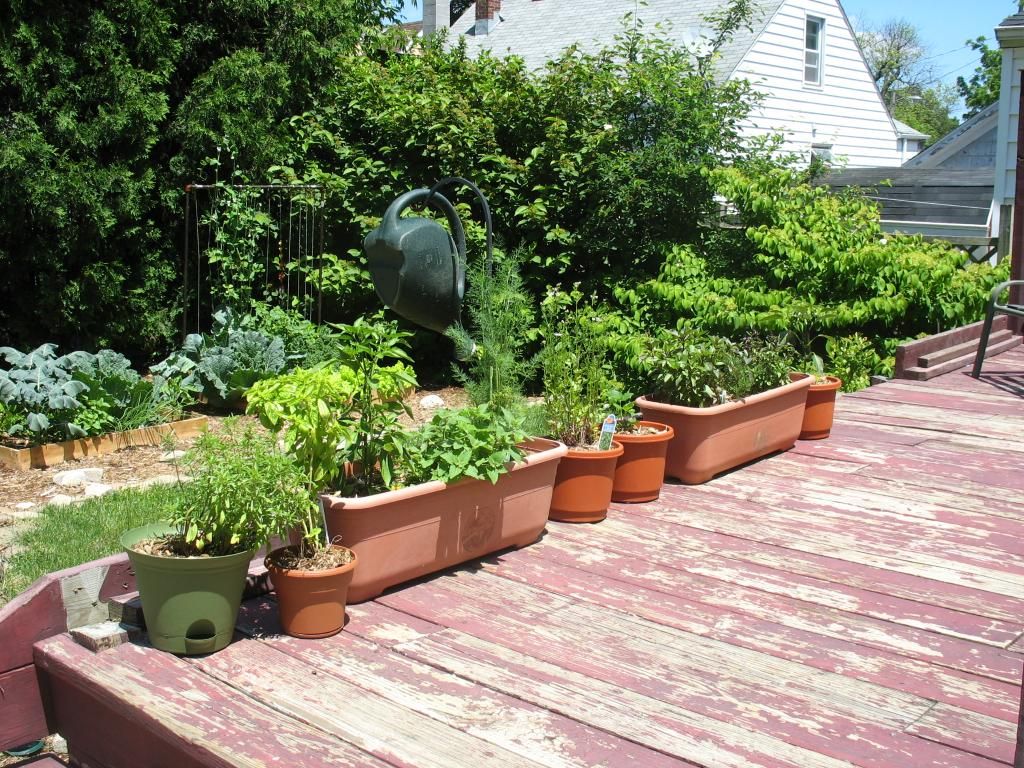 I love the rock borders.  NICE garden.



Posts

: 210


Join date

: 2013-04-12


Location

: East Tennessee of course



Wow!  Looks great!  Keep up the good work!!



Posts

: 2037


Join date

: 2012-03-21


Location

: Custer, SD



@ETNRedClay

wrote:I love the rock borders.  NICE garden.
TY.
I love rock borders.  Keeps the mulch where I want it and keeps the grass where I want it.  Its crazy the money they charge at a landscaping/gardening stores for rocks.  I just collect mine from parks, rivers, creeks, and the shores of the Great Lakes.  Price is right and it looks good too.
When it comes to rocks my mantra is, "Weeds don't grow on top of rocks."
TY.
It has truly amazed me how lush everything has grown so quickly.  Everything but the broccoli has either started flowering or already produced stuff to eat.  In fact I have yet to add any additional nutrients to the soil.  Doesn't seem to need any.
---
Permissions in this forum:
You
cannot
reply to topics in this forum