Hello everyone!  This is my first year doing a SFG.  The only gardening I ever did was one year of trying to grow in buckets and I got about 3 tomatoes!  It has been really challenging staying on top of everything being a stay at home mom with a 3 year old and a new baby.  So, I really look forward to naptimes (and when my husband comes home to help).  Anyway, I just wanted to post some pictures of where we started up until today.  We've hit lots of challenges so far, but we've been able to manage everything ok so far.  I'm really proud of our efforts!  This forum has been SOOOO much help, thanks to everyone who has helped and responded to my many questions!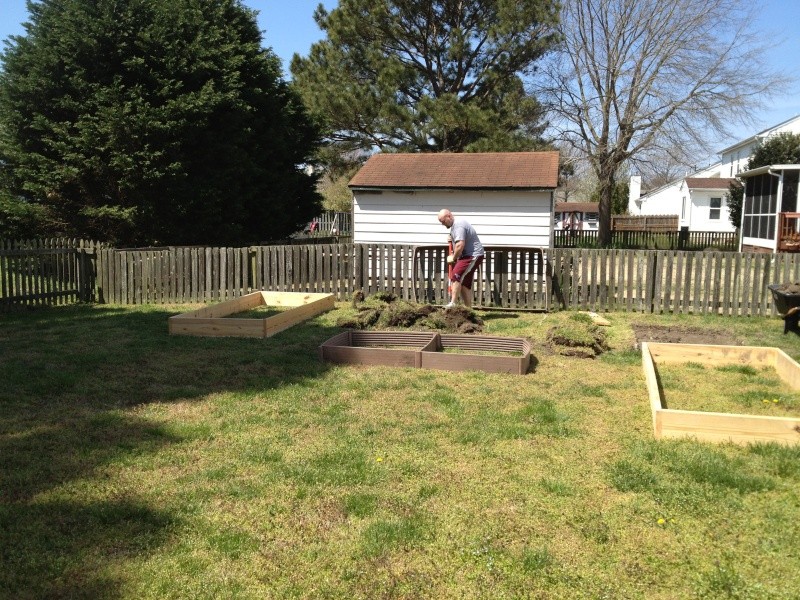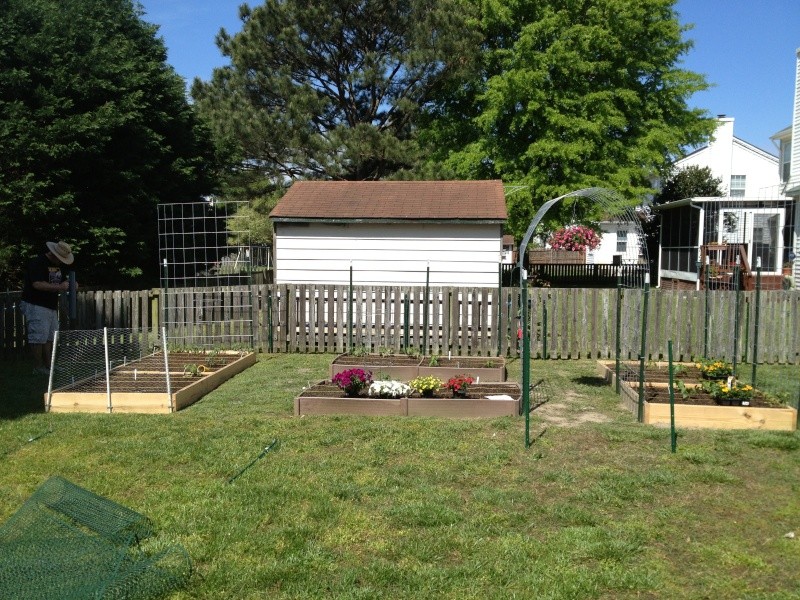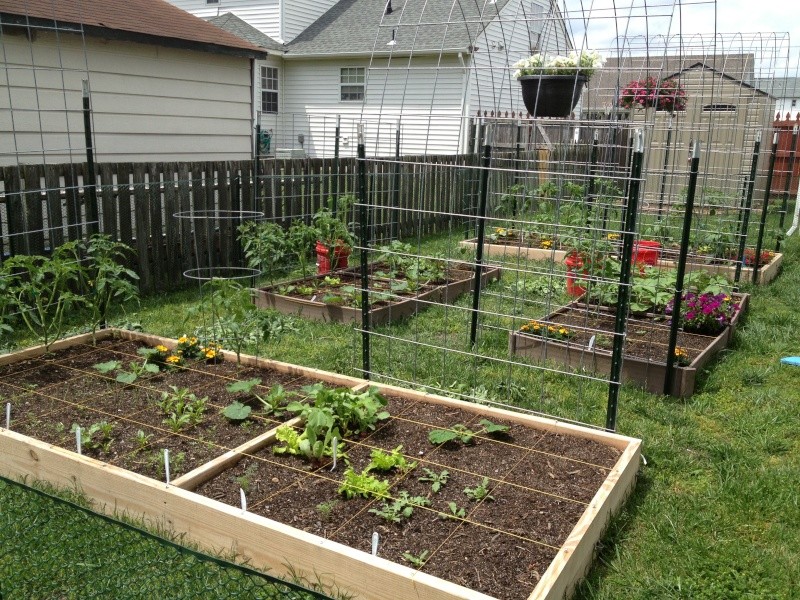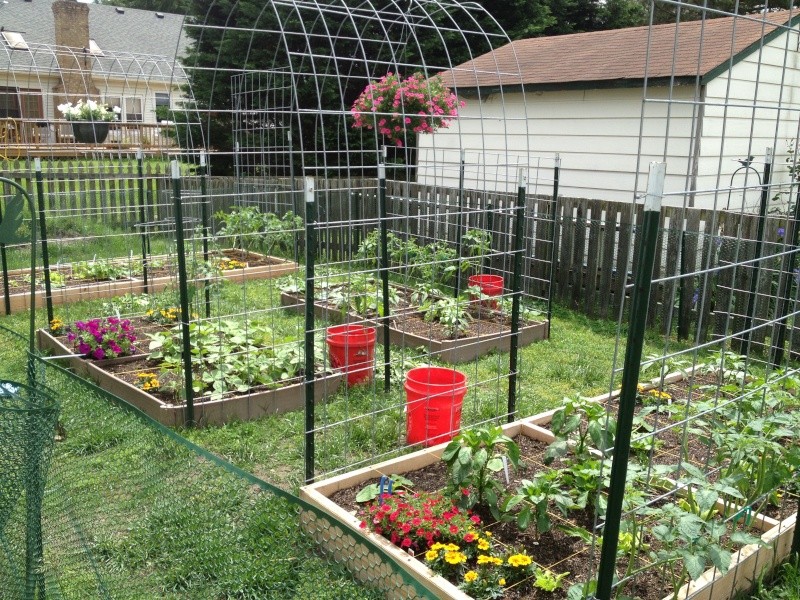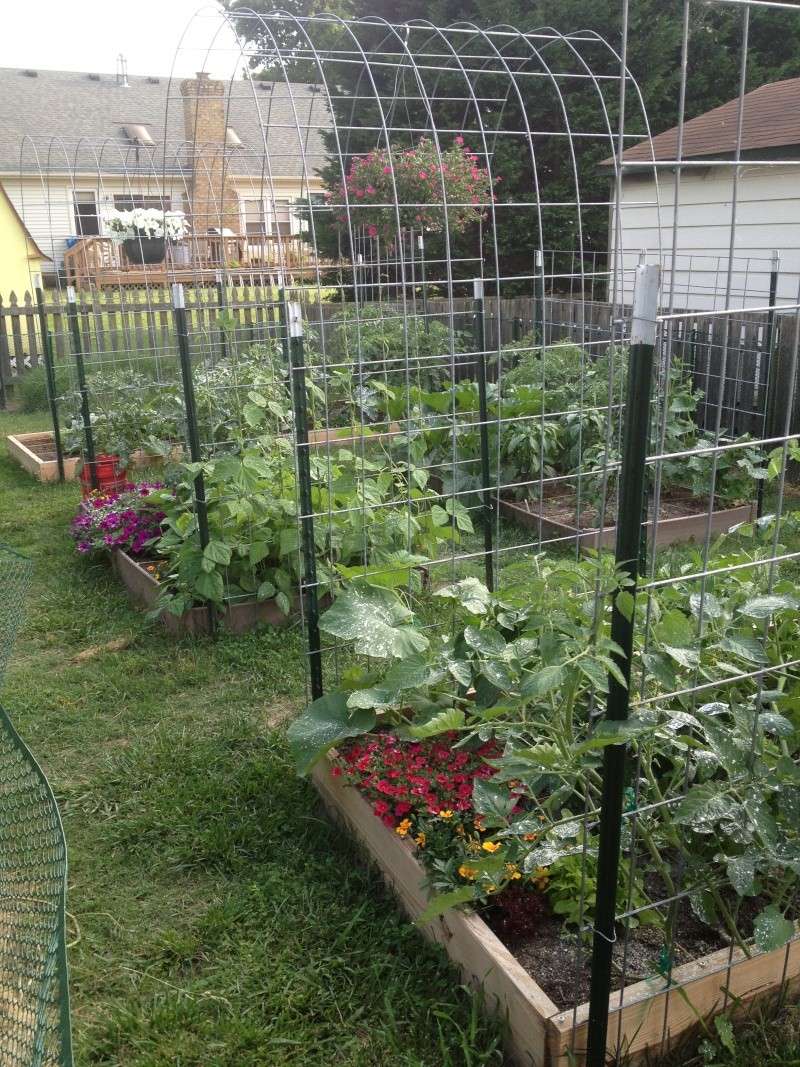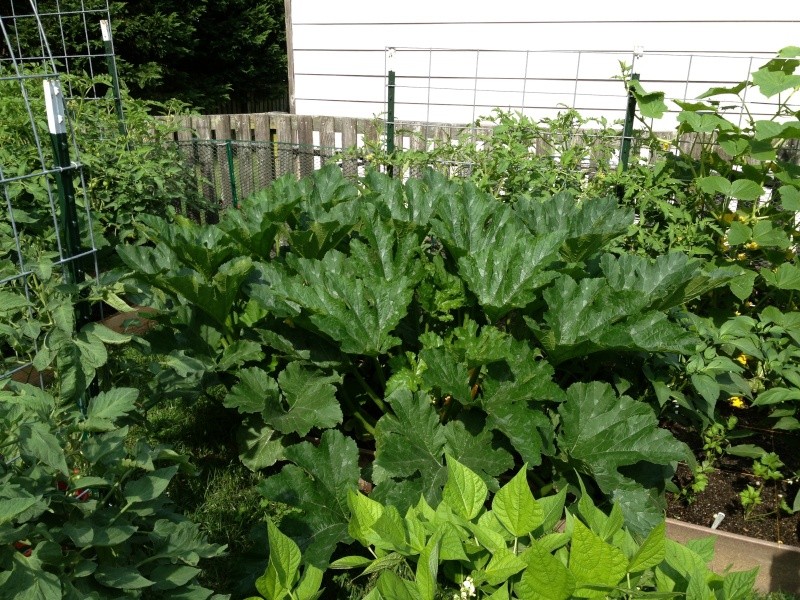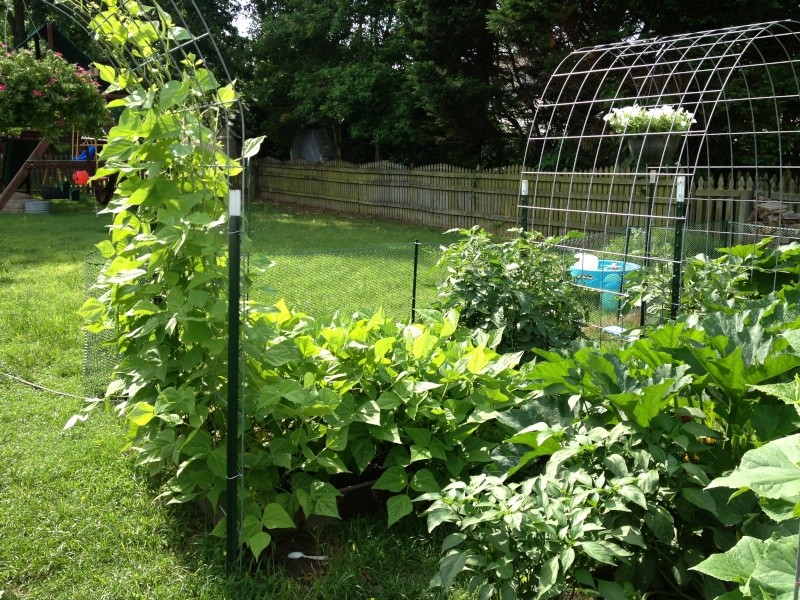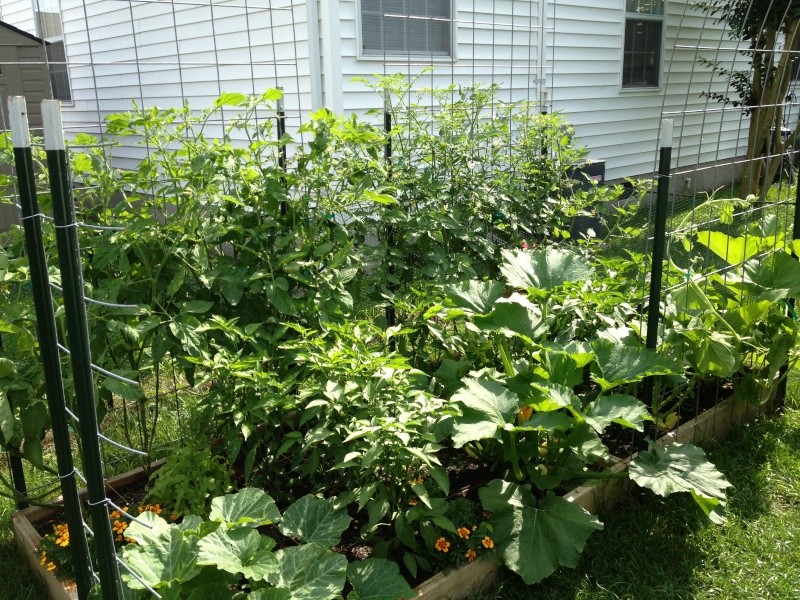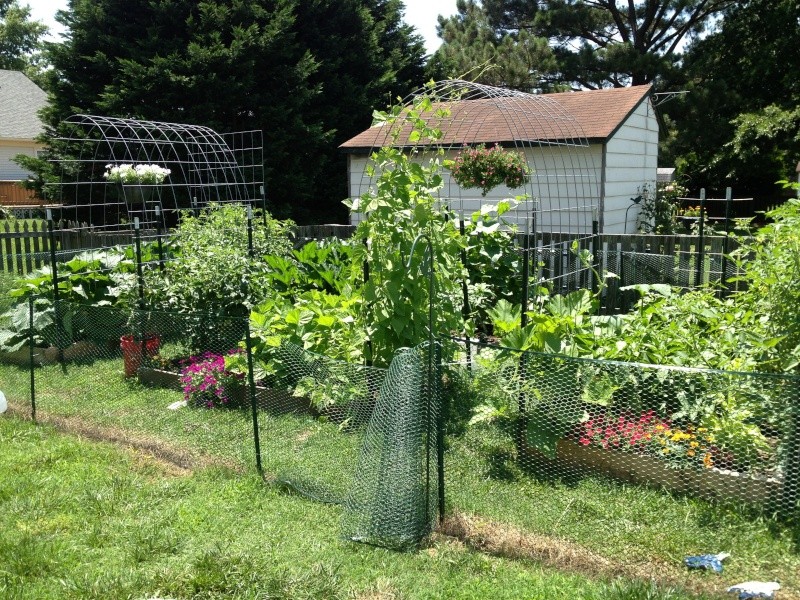 Posts

: 62


Join date

: 2013-04-03


Location

: Chesapeake, VA. Zone 7b.



Love it.  You should be so proud.  I can't imagine trying to keep up with everything with two little kids to keep up with, too.  (I think that made sense!)

Anyway, I also have a lot of cattle panels and LOVE them.  They are so sturdy, so easy, and so permanent.

Thanks for the pics!



Posts

: 210


Join date

: 2013-04-12


Location

: East Tennessee of course



Your gardens are doing great - they look awesome!!
You and your husband should be proud....



Posts

: 675


Join date

: 2010-05-05


Age

: 62


Location

: Central NJ - From 6A to 7A 2012




Forum Moderator Certified SFG Teacher




Posts

: 14014


Join date

: 2013-04-21


Age

: 68


Location

: Fresno CA Zone 8-9



Beautiful!  We started out small - (1) 4x8 bed... but now I have some great ideas looking at your garden!  Keep posting pics!  I love to see how everything progresses!  Kudos to you for doing all of this, plus being a mom to 2 little ones! 



Posts

: 61


Join date

: 2012-04-27


Age

: 43


Location

: New Castle, DE ~ Zone 7a ~



WOW!  Your garden looks AMAZING!  Kudos!  



Posts

: 596


Join date

: 2013-03-12


Location

: Savannah, GA



Yes, it is!

Welcome Arslan1!  Glad you've joined us!

Certified SFG Instructor




Posts

: 4134


Join date

: 2014-03-18


Age

: 54


Location

: Buford, GA - Zones 7B/8A



Just FYI, the original post was from 2013.

I have to agree that it's beautiful.

Forum Moderator Certified SFG Teacher




Posts

: 14014


Join date

: 2013-04-21


Age

: 68


Location

: Fresno CA Zone 8-9



---
Permissions in this forum:
You
cannot
reply to topics in this forum