Latest topics
»
New England Mar 2018
by
CapeCoddess
Today at 10:45 am
»
Garden Tower Project
by
SQWIB
Today at 7:59 am
»
Fourth Year SFG in Canada
by
AtlantaMarie
Today at 6:57 am
»
Hello from Houston
by
Zuly98
Yesterday at 8:54 pm
»
Sanderson's Urban SFG in Fresno, California
by
sanderson
Yesterday at 7:54 pm
»
Do You Get The SFG Newsletter?
by
Kate888
Yesterday at 7:45 pm
»
N&C Midwest—March and Spring is Here!
by
Kate888
Yesterday at 7:34 pm
»
What are you eating from your garden today?
by
Scorpio Rising
Yesterday at 6:36 pm
»
Northern California & Coastal Valleys - What are you doing this month?
by
sanderson
Yesterday at 3:04 pm
»
SW Ohio (Cincinnati Area)
by
yolos
Yesterday at 12:12 pm
»
Trellis mod
by
SQWIB
Yesterday at 8:39 am
»
Happy Birthday!!
by
Dunkinjean
3/18/2018, 11:42 pm
»
Any suggestions on the stump grinding sawdust plus soil?
by
No_Such_Reality
3/18/2018, 7:36 pm
»
How's the Weather Where You're At?
by
Scorpio Rising
3/18/2018, 6:38 pm
»
Powdery Mildew and SoCal Fall Planting
by
countrynaturals
3/18/2018, 12:34 pm
»
Boat Gardening
by
AtlantaMarie
3/18/2018, 6:51 am
»
How many green beans per square foot?
by
Scorpio Rising
3/17/2018, 9:27 pm
»
2018 SFG in Brooks, GA
by
yolos
3/17/2018, 8:34 pm
»
Comfrey
by
sanderson
3/17/2018, 8:21 pm
»
Hello from Hagerstown MD
by
sanderson
3/17/2018, 6:10 pm
»
Horsetail weed
by
Kate888
3/17/2018, 3:02 pm
»
How much time for gardening?
by
Kelejan
3/17/2018, 1:33 pm
»
CANADIAN REGION: What are you doing in March 2018
by
Kelejan
3/17/2018, 1:12 pm
»
A new SFG fan from Texas
by
AtlantaMarie
3/17/2018, 7:17 am
»
Potatoes: Yes or No?
by
AtlantaMarie
3/17/2018, 7:13 am
»
Modesto, Central Valley, CA...
by
AtlantaMarie
3/17/2018, 7:03 am
»
has55's R & D Journey
by
sanderson
3/16/2018, 3:28 pm
»
FREE WEBINAR - SFGF & PLANT PURE COMMUNITIES
by
AtlantaMarie
3/16/2018, 6:40 am
»
Can you till Mel's mix?
by
sanderson
3/14/2018, 8:44 pm
»
SUGA 2018
by
countrynaturals
3/14/2018, 12:34 am

SO WHAT IS everyone up to?
Today I am harvesting all my herbs (never done this before) I have  oregano, Sage, thyme, TONS of dill,  and basil.  OH and mint
Last year I made LOTS of tomato sauce and essentially ran out of fresh herbs so this year I thought I would start drying some of my herbs, rather than letting them go to seed.
The oregano, thyme and mint and Dill just keep growing on their own, I planted them 2 years ago and seem to be in constant supply, and do not seem to  mind the winter, The dill seeds itself and actually so is the Cilantro.
I am also cleaning out my garlic beds, IE weeding and putting down a nice layer of compost, waiting for the garlic to be ready.  THis is the artichoke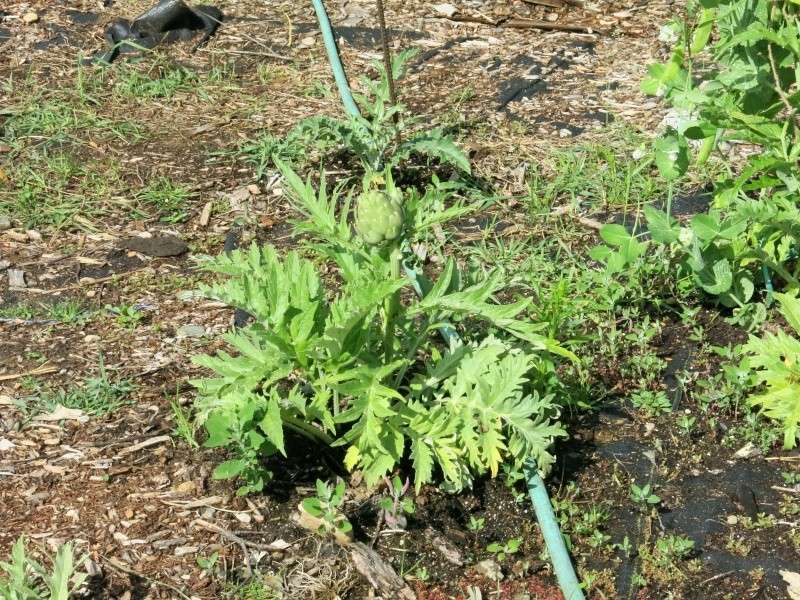 AND the oregano
the sage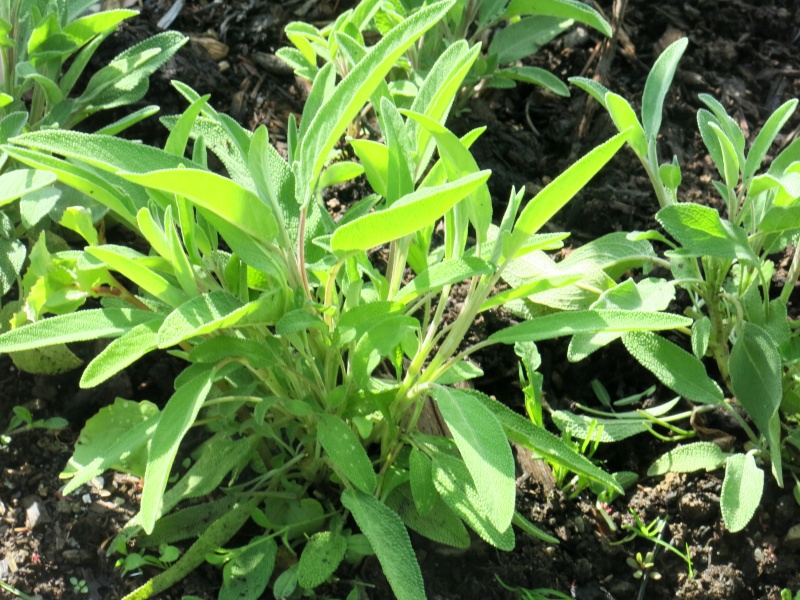 Thyme...... went to flower, I should have done this before it went to flower
Garlic BED cleaned with 2 fresh inches of homemade compost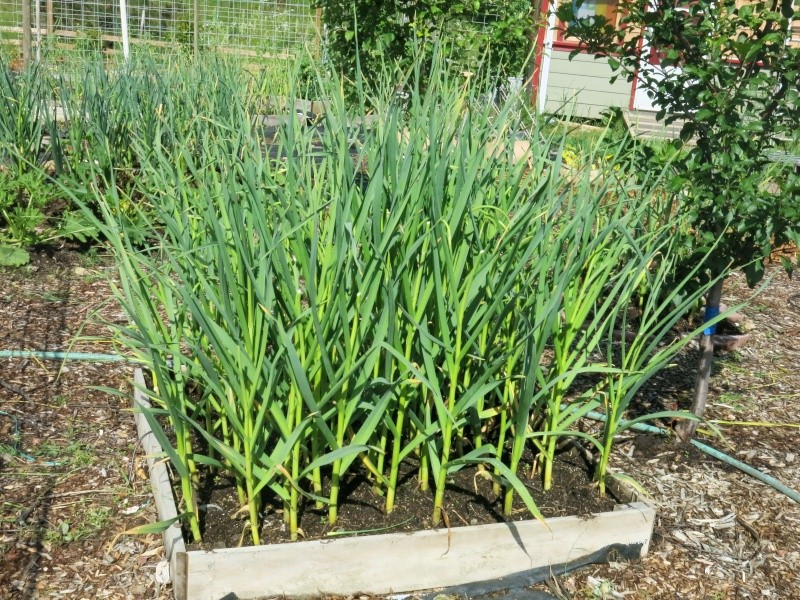 Potatoes in the wood chips bed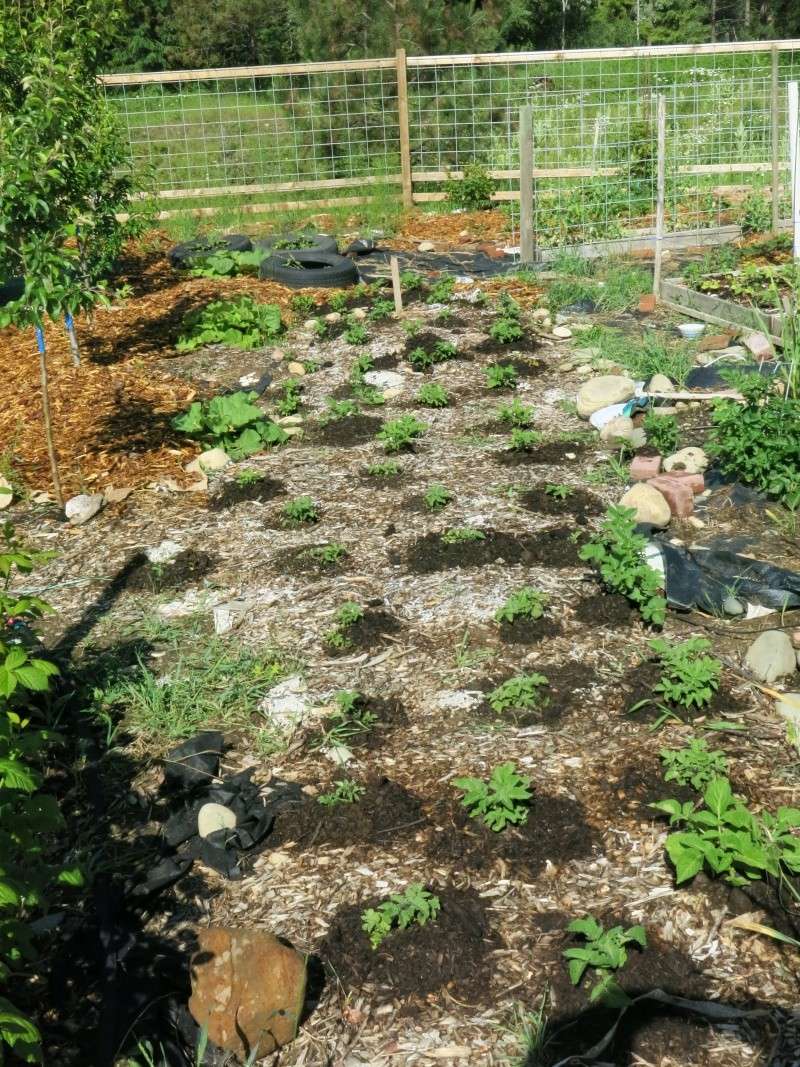 and the strawbs.... have put a few bags in freezer
AND SO WHAT ABOUT YOU?    Welcome to everyone to post on this thread,,, even neighbours to the south east or WEST....
I see beans curled ready to SPROING tomorrow.  
Today I 'mowed' the cilantro and froze most of it.  I also got all the winter squash Nonna had shared with me.  I shared the seeds to three other gardeners so I am hoping one of us will do well with them.
I did a weeding through the strawberries, lots of green ones set.  Soon....



Posts

: 2352


Join date

: 2012-03-29


Location

: Gallatin Valley, Montana, Intermountain zone 4



So which winter squash are you doing this year Turan? Nonna gave me Potamarron , australian butter, thelma sanders and bumpkins(I always forget how to spell the real name)
I was able to harvest seeds last year (I started them kind of late and got very little crop as a result). But this year I have the seeds from the thelma sanders, the bumpkins and the australian butter to grow fromr nonna's gifts offspring, but I had to buy potamarron. 
So I bought some from Seeds of change and Canada has an heirloom seed house, called the cottage gardener.  SOOO I am also growing turks turban (cause they LOOK COOL), delicata and musquee de provence.

I mowed my dill and froze half of it and dried half of it.   It needs to be mowed otherwise it goes to seed.

Welcome to Canada Turan.
Nonna gave me Potimorran, Australian Butter, Penn. Crookneck.  I had gotten TS  Acorn and Mountaineer seeds already.  I started them inside  first week of June and planted them out last weekend.  I fear this is just way too late, but I guess we will see.   One of my friends is going to plant her seeds in a field hoop house.  If those make it past the first weeks they should produce well.  So far I have kept the transplants under a floating row cover and they have doubled in size this week. 

Have you ever pruned winter squash plants to force them to ripen a couple fruits and not keep on running and making more little ones?   I never have and am wondering if it really would hurry up the ripening process.

Thanks for the welcome :lol:Montana was once had Hudson Bay company trading posts and I think was once considered part of Canada along with lots of the PNW.   Certainly we share the weather

I am curious to hear how the Turks turban tastes.....



Posts

: 2352


Join date

: 2012-03-29


Location

: Gallatin Valley, Montana, Intermountain zone 4



Hi Turan
I have never tried to prune the winter squash, last year was my first serious attempt to grow them.  I started them indoors and then transplanted many of them into large pots, but some I planted under a small hoop house. The first batch froze and so I just planted them again.
After the record breaking rains we had here a few days ago, I had heeded the warnings and partially covered my hoops with plastic and have decided to make it a permanent structure, keeps the tomatoes and peppers just a bit warmer, and out of the elements.
They really seemed to perk up when I put the cover partially over them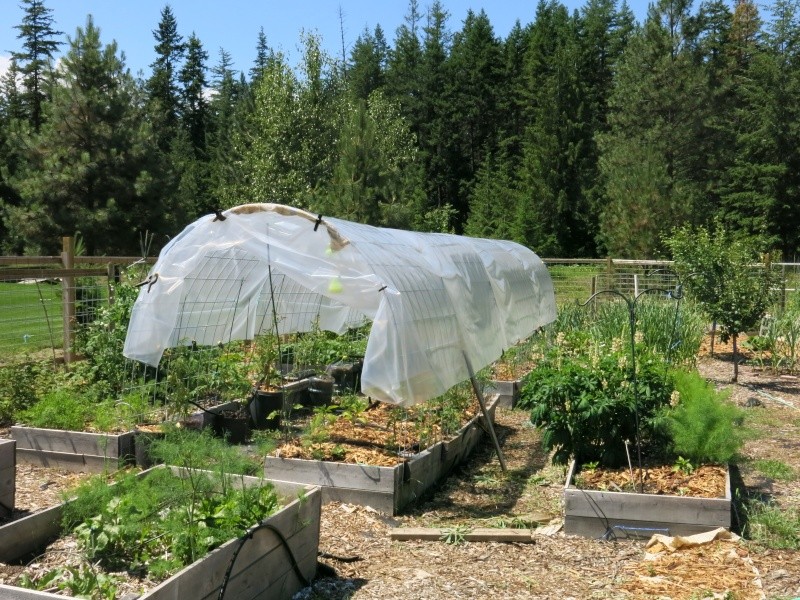 I am thinking that this kind of structure can extend the season, just by adding a little extra warmth.
All this is is a cattle panel stretched over 2 raised beds.... Then the plastic. Might be what you need. I did the same thing that you are doing last year.
I planted the winter squash too late, but looking back, if I had paid more attention to the flowers I might have achieved a fully pollinated fruit a little sooner.
Also I could have covered the plants in the fall, before the first frost. We had ONE frost and then another 3 weeks of great weather.
OH... I was at a music festival in Vermont once and Dar Williams said that most people in Vermont consider themselves part of Canada
My grandparents and great-aunt and -uncle all retired to BC, after living in Manitoba, and we quite upset tomatoes didn't grow like they do here. My great aunt and uncle had a greenhouse build, and I think your cover will have quite the same effect. Hope it works out for you!

You can grow so many things so much later than me! There's no real winter crops here, only 1 chance. I'm going to try a second sowing of radishes and spinach for the first time. Wish me luck!



Posts

: 58


Join date

: 2013-05-07


Age

: 48


Location

: 3b, Winterpeg, Manisnowba



Hi Amethyst
BC has many parts to it and most of BC is zone 3 as well. I grew up MUCH further north than i am now.
The greenhouse should help them grow tomatoes.
I lived coastal Oregon for many years and could only grow anything in a greenhouse because it never warmed up there either.

We are having a terrible year as far as rain goes, TONS of rain, how about you? You have a lot of wind there too, you might benefit from some sort of a shelter, which is all mine is, just to shelter from too much rain or too much wind.
You likely can grow potatoes, and garlic, and rhubarb as well as spinach. Good luck with the spinach.
Wow GWN! Love the Artichoke!  When did you transplant it to have it fruit already? I have two in tree containers but they struggled for quite a while to put growth on. I doubt if I will see any fruit. But I still think they make a lovely ornamental



Posts

: 18


Join date

: 2012-06-21


Location

: Steeltown, ON Z6A



Growing artichokes has been my goal here. I plant them and then dig up the tubers in the winter in peat moss. Planted the tubers early in the spring outside.
We have had several artichokes since then

Janet
Thanks for the tip! I might just give that a try myself




Posts

: 18


Join date

: 2012-06-21


Location

: Steeltown, ON Z6A




---
Permissions in this forum:
You
cannot
reply to topics in this forum