I have seen three of these guys in the my garden and not sure what it is or if I should squish it or not. I know that I have seen a picture of them somewhere just cant remember. I did look through all the old pest topic...didn't find it...and tried google. Can't seem to find them anywhere except in the garden please help, Thanks!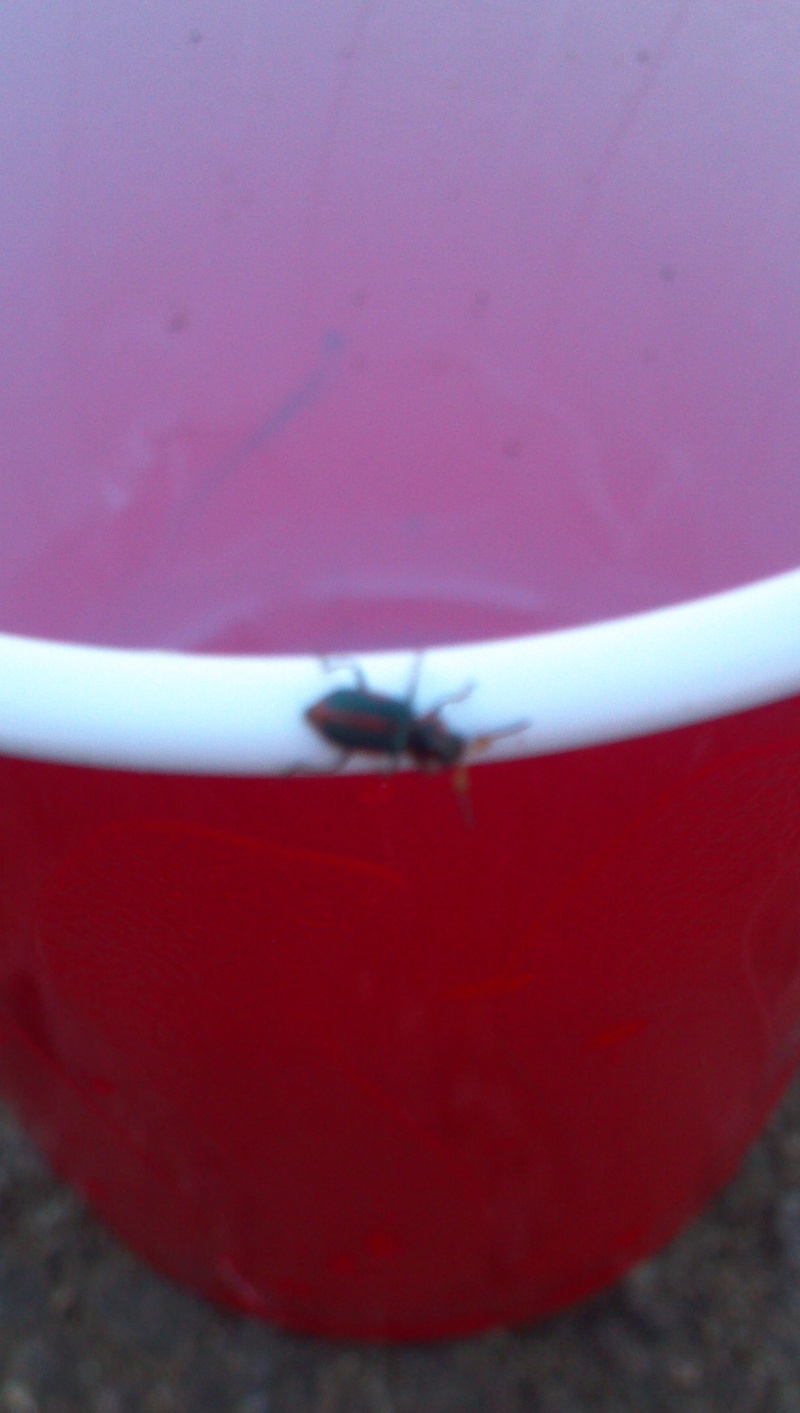 The bug in on a red solo cup that I use to water with. Sorry that its blurry but he/ she is really little.



Posts

: 593


Join date

: 2012-03-12


Age

: 31


Location

: Hampton, Georgia




Certified SFG Instructor




Posts

: 1413


Join date

: 2011-05-11


Location

: Vancouver, WA



https://www.google.com/search?q=red+stripe+bugs&client=firefox-a&hs=FjC&rls=org.mozilla:en-US:official&tbm=isch&tbo=u&source=univ&sa=X&ei=1g_AUZeTOeKbjALo3IFY&ved=0CD0QsAQ&biw=1024&bih=630#facrc=_&imgrc=ThVlS3cXh73a9M%3A%3B1yDmQVRwu9bfxM%3Bhttp%253A%252F%252Fbugguide.net%252Fimages%252Fcache%252FX0CQ50OQN0NR7QBRFKWRHQFRSQQ0N00020OR20JRMQ1RLQTQ3KBR50JQW0TRMQ1RYK3QZQ1RRQURYKOR7QBRHQDQHQ.jpg%3Bhttp%253A%252F%252Fwww.askmehelpdesk.com%252Fentomology%252Fwhat-kind-ants-red-has-black-stripes-solid-body-588349-2.html%3B446%3B560

Did it look like this?  The article didn't say what it was but it looks like your photo.

Forum Moderator Certified SFG Teacher




Posts

: 13738


Join date

: 2013-04-21


Age

: 68


Location

: Fresno CA Zone 8-9



Check bugguide.net in the beetle section. Hard to tell but it looks like a beetle from here, but the image is so blurry, it could be a bug.. Another thing is try your county extension service, they may be able to help.
____________________________
41 years a gardener and going strong with SFG.
http://squarefoot.creatingforum.com/t3574-the-end-of-july-7-weeks-until-frost
There are certain pursuits which, if not wholly poetic and true, do at least suggest a nobler and finer relation to nature than we know. The keeping of bees, for instance. ~ Henry David Thoreau
http://squarefoot.creatingforum.com/t1306-other-gardening-books

Forum Moderator Certified SFG Teacher




Posts

: 14137


Join date

: 2010-03-06


Age

: 54


Location

: Keene, NH, USA ~ Zone 5a



I caught two more of these guys tonight and I taking them to the extension office tomorrow hopefully.



Posts

: 593


Join date

: 2012-03-12


Age

: 31


Location

: Hampton, Georgia



---
Permissions in this forum:
You
cannot
reply to topics in this forum