Hello all,
I am having a strange problem with my two 4 x 4 SFG beds.  One bed is doing amazingly well.  I'm shocked at how well it's doing.  The other box is just struggling and the plants are plagued with yellow leaves.  I was certain of identical mix in both.  Perhaps I was wrong.
Another factor:  The "Happy Box" was getting more sunlight for a period of time (about 7 hours).  After removing a tree, the "Sad Box" is getting an equal amount of sunlight (it was previously getting around four hours a day).  The tree was removed on Monday.  However... I'm wondering, would light cause  leaves to yellow so badly?  I'm wondering if there is a nitrogen deficiency.
Happy SFG Box: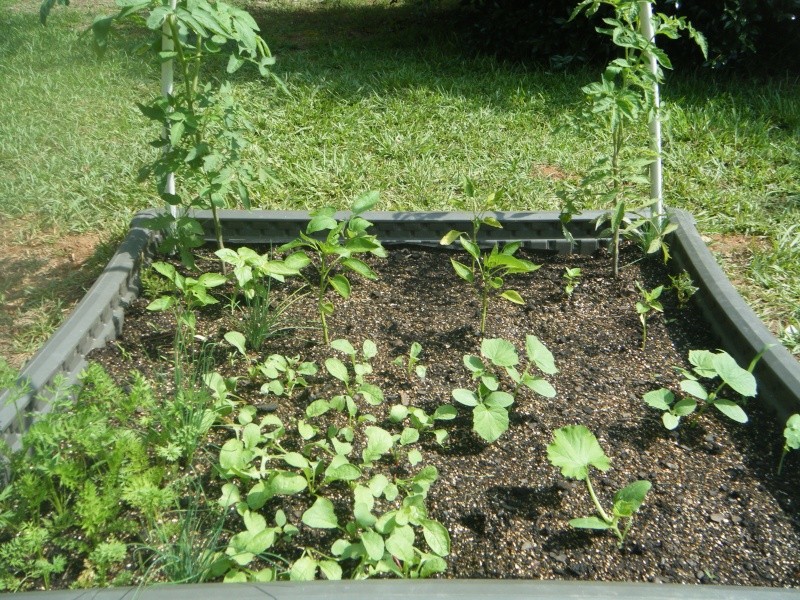 Sad SFG Box: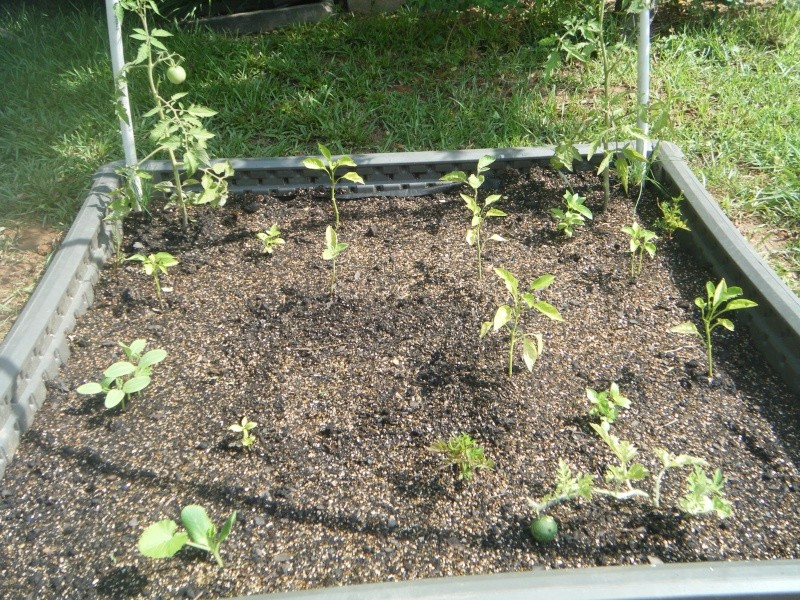 Happy Pepper: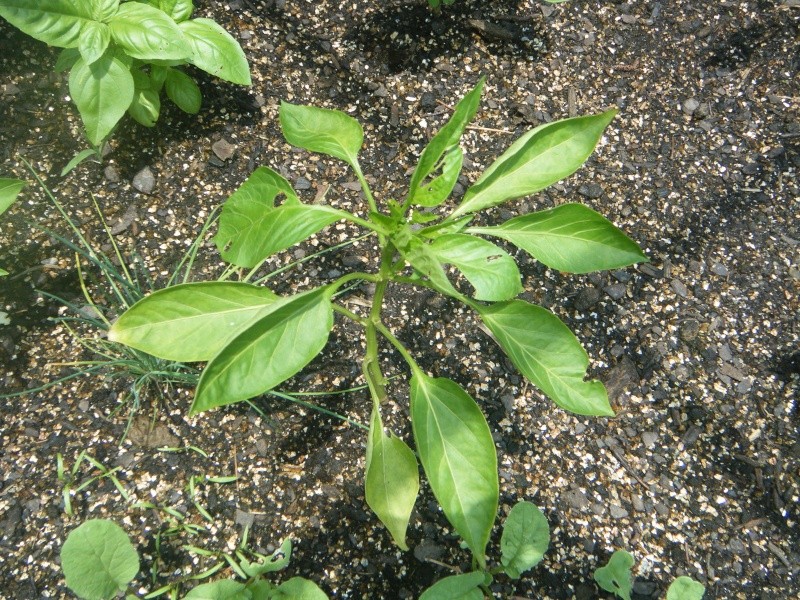 Sad Pepper: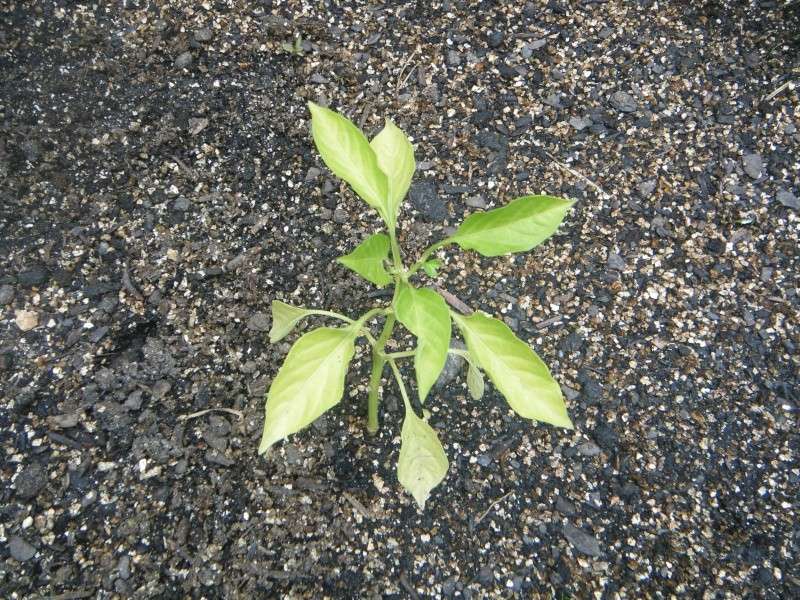 Happy Eggplant:
Sad Eggplant: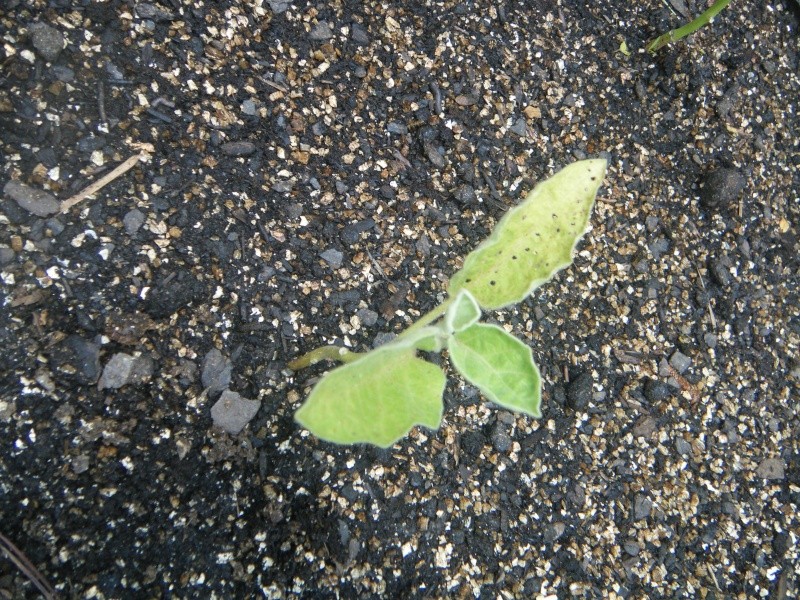 All of the plants are approximately the same age.
These boxes are side by side with about four or five feet separating them.
Any advice would be so much appreciated.  Thanks everyone.
Wind
Last edited by Windmere on 6/28/2013, 4:52 pm; edited 2 times in total (Reason for editing : Added more info)



Posts

: 1425


Join date

: 2013-02-26


Age

: 48


Location

: Fayetteville, GA - Zone 7B - 8A



I know that my eggplants (which are in containers) weren't doing so hot until I realized that where I'd placed them wasn't getting as much sun as I thought. I promptly moved them to full-on sunshine all day, and it's amazing how much of a difference it's made.

Similarly, peppers like it hot, also, so if you're sure the mix is the same & there aren't other variables that could be affecting them (tree roots or bad nematodes inside your "sad" box, etc.), I'd say just give it a week or two & see what happens.

If you're anxious about nutrient deficiency, you could have your MM tested, but otherwise just hang in there.

HTH!



Posts

: 807


Join date

: 2012-09-21


Age

: 51


Location

: Waaaay upstate, NH (zone 4)



That looks about right for not enough sun. Lack of sunlight tends towards spindly and pale.



Posts

: 459


Join date

: 2011-04-22


Location

: Orange County, CA aka Disneyland or Sunset zone 22



Windmere, I have 5 pepper plants in the same box, all in close proximity.  Most of them are beautiful, but one of them looks just like your "sad" pepper plant.  I have no idea what the problem is either.  Since they're all in the same box, I'm thinking maybe that variety just doesn't do as well here or something, or maybe the cucumber plant behind it is crowding it somehow.  I have no idea.  I know all my plants have done a lot better since I started giving them the Boogie Brew compost tea blend with the worm gold plus added in.  That stuck rocks!  I'm going to experiment with feeding them some black strap molasses.  Josh (at Boogie Brew) told me periodically feeding the soil microbes some kind of a carbohydrate blend a few days after the tea wakes them back up.

This is the year of experimenting, learning and making mistakes for me.  I'm hoping next year I'll be better at it.  *keeping fingers crossed*  

I hope you figure it out.  If you do, let me know!



Posts

: 596


Join date

: 2013-03-12


Location

: Savannah, GA



---
Permissions in this forum:
You
cannot
reply to topics in this forum