Actually they are in my 13 year old grandaughter's SFG bed, so I know she will be thrilled that her garden beat Nanny's.
Madge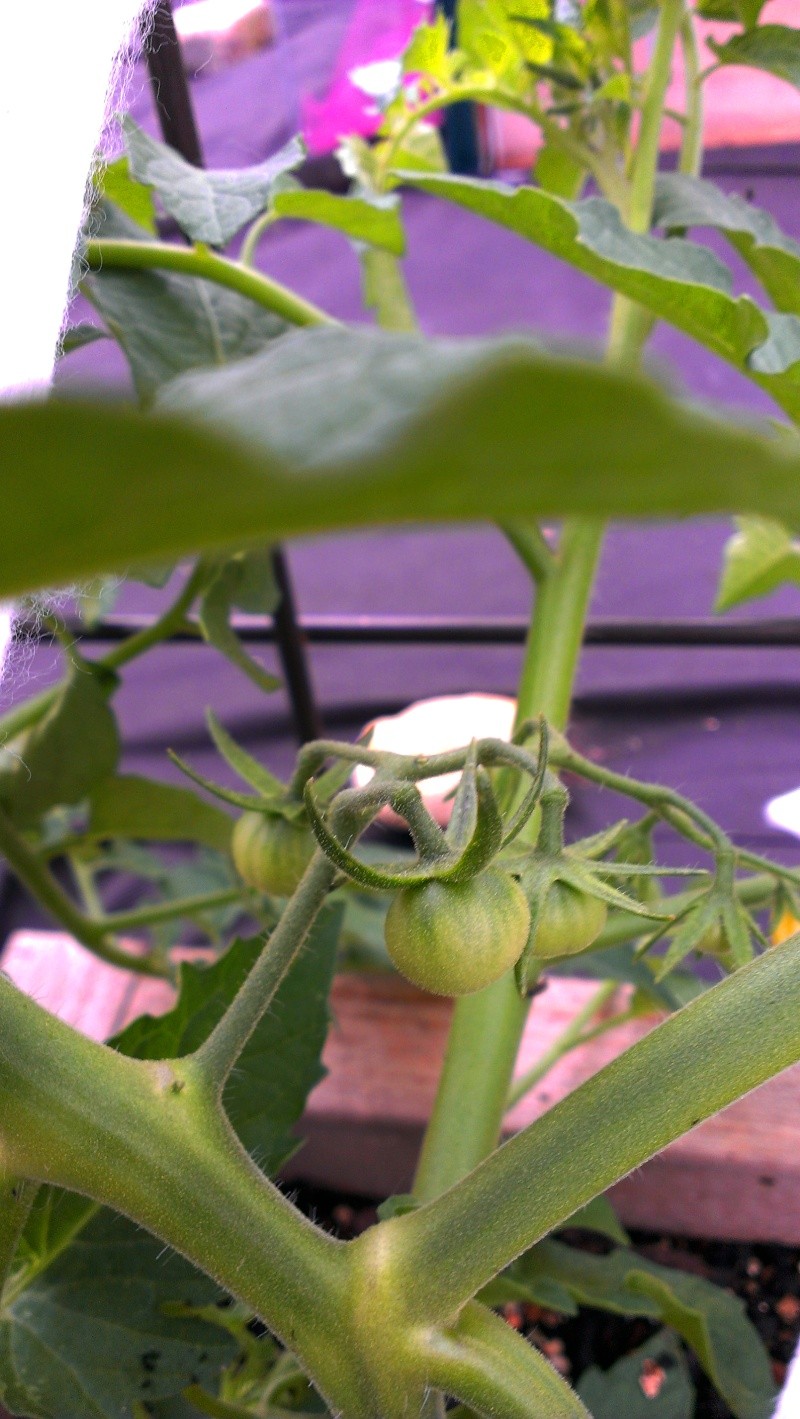 What are Tommy Toe Tomatoes?
They look like cherry tomatoes.



Posts

: 675


Join date

: 2010-05-05


Age

: 62


Location

: Central NJ - From 6A to 7A 2012



Tommy Toe Tomatoes are an old Heirloom seed that I got from Seed Savers Exchange http://www.seedsavers.org/onlinestore/tomato_3/Tomato-Tommy-Toe.html back in 2009.  I never had to replant the saved seeds because I have had volunteers come up every year since.  One year I gave away over 150 volunteers on freecycle.  When we sold our house to our son, my daughter-in-law keep up the beds and gave me some of the volunteers.  Last year I had a giant tomato plant from one of the volunteers, that had over 1000 little tomatoes.  These are volunteers from that plant.
Madge
I have harvested over 1480 delicious Heirloom Tommy Toe Tomatoes from the two volunteer plants that we planted in my Grandaughter's bed, in my new SFG!
This saga began in 2009 when I bought the first seeds from Seed Savers.  I have had tons of volunteers ever since.  Last year one plant came up between the bricks of my patio, probably from a dropped seed. It grew and grew and I got over 1000 tomatoes from that plant.  There were tons of green ones on it at first frost, which I picked and let ripen in baskets on my counter.  But I did not want to let the plant go so I planted some suckers in large pots.  They did well for a couple of weeks, but were killed by a large frost/cold spell. 
This spring, several volunteer tomatoes came up in those pots. I can't explain how, since there were no seeds put in, just the suckers from last year.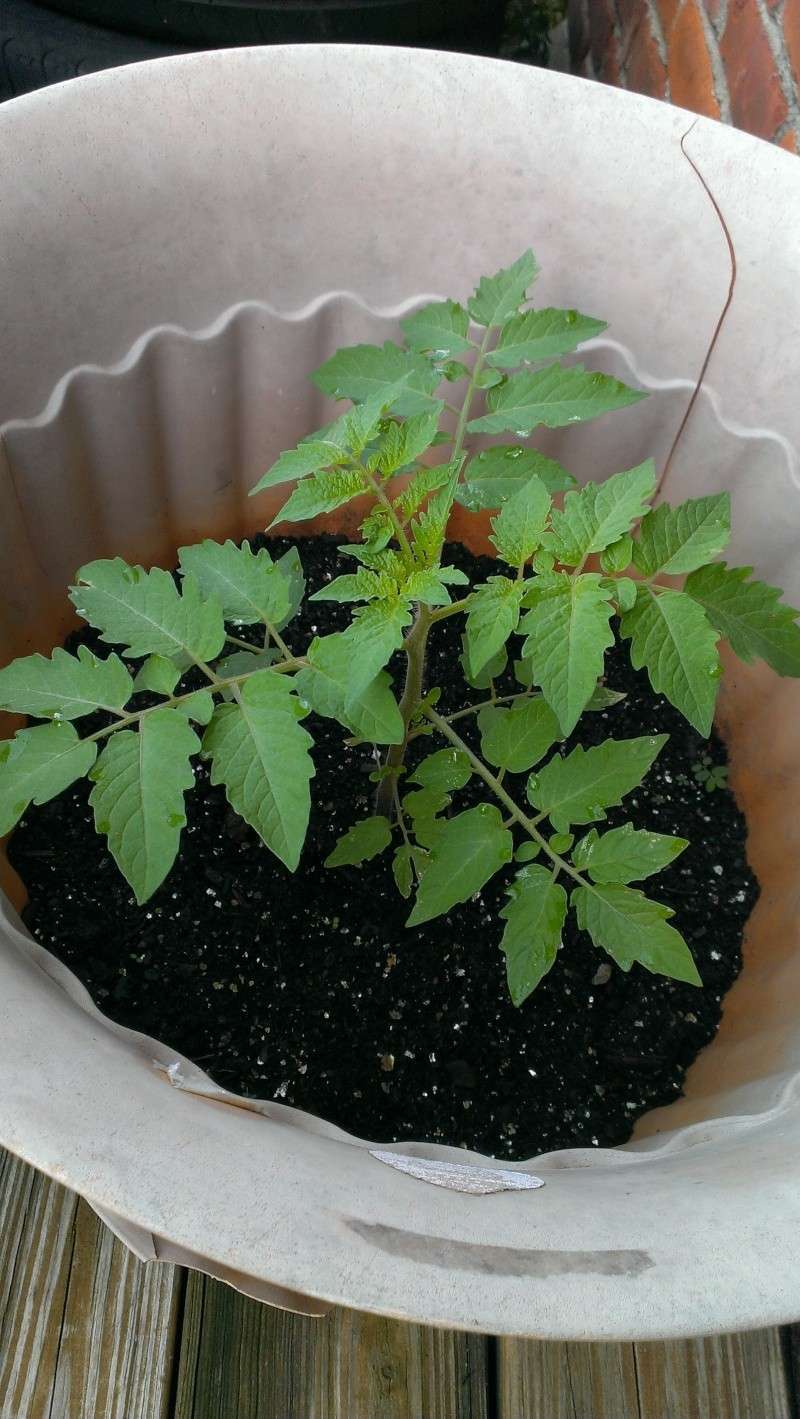 I helped my grandaughter to replant two of the best volunteers into the new SFG.  We got a slow start with making the garden, so it was June when these were transplanted.  Bottom left.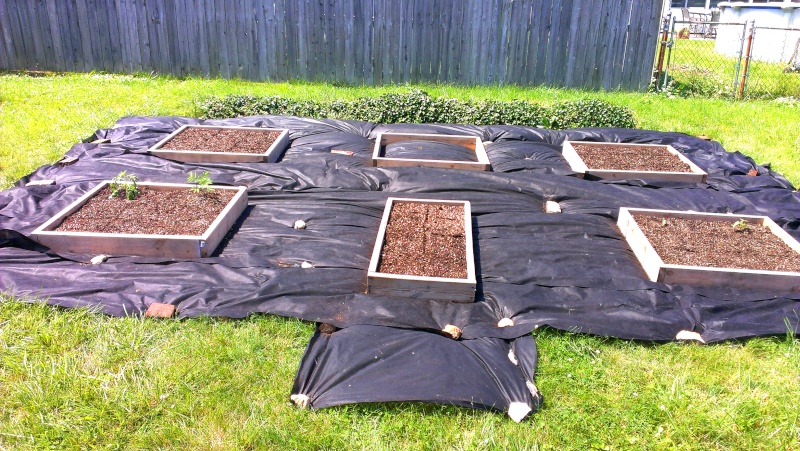 These plants grew and grew.  On July 26th I took this picture of God's sun rays shining down on the tomato plants.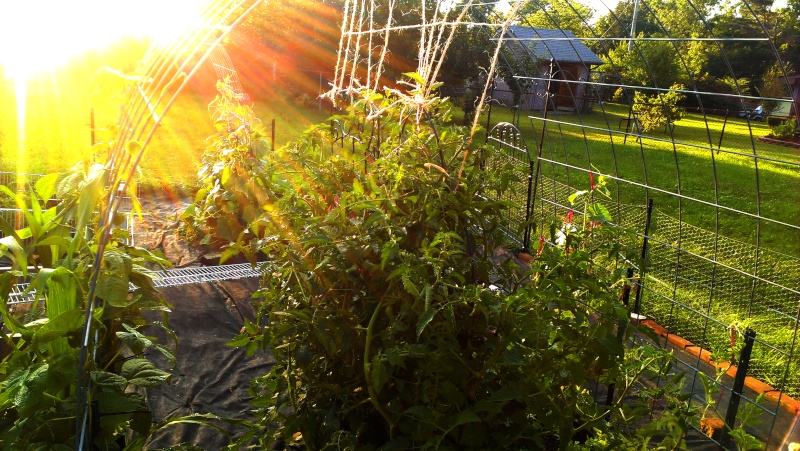 By August 4th the tomato plants had reached to tip of the Cattle Panel Arch at 6 and 1/2 feet.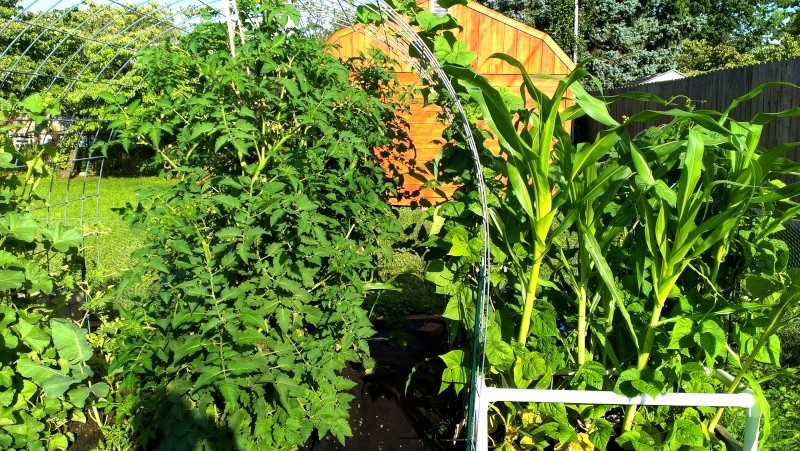 Sept 1st was the first good harvest of the Tommy Toe tomatoes.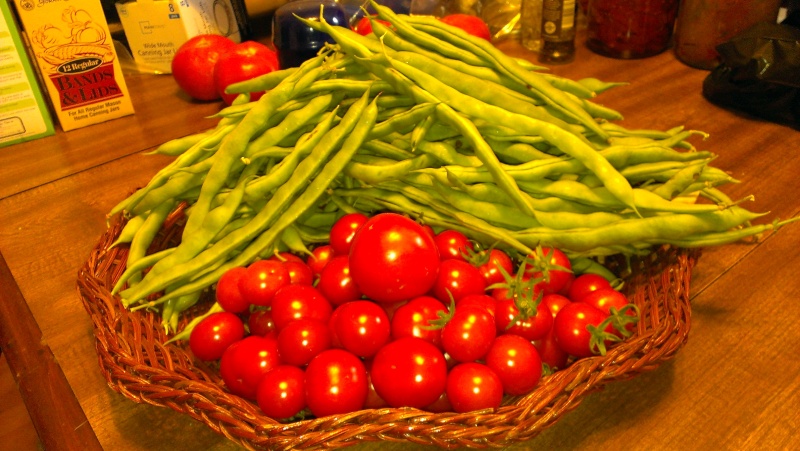 Picked again on Sept 3rd.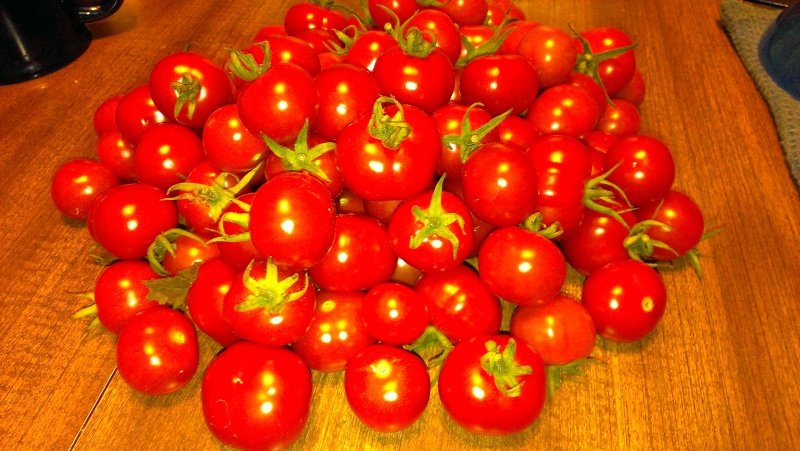 The picking on Sept 7th went into the dehydrator, with some fresh basil.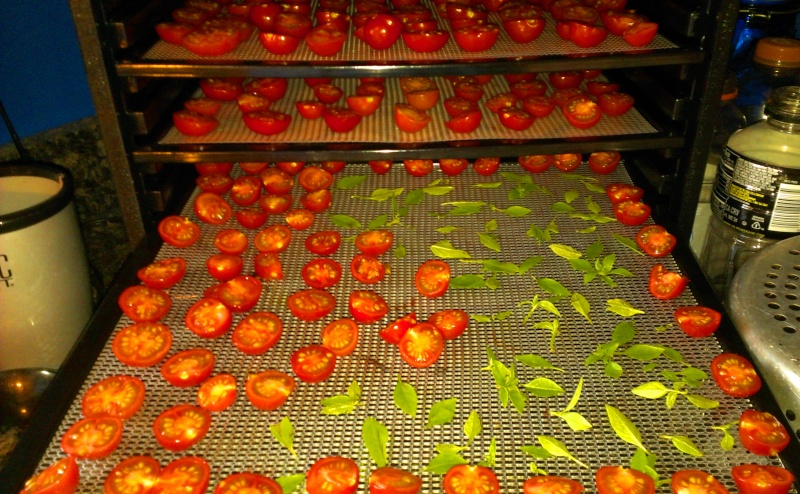 The picking of 270 on Sept 20 put the total harvest over 749.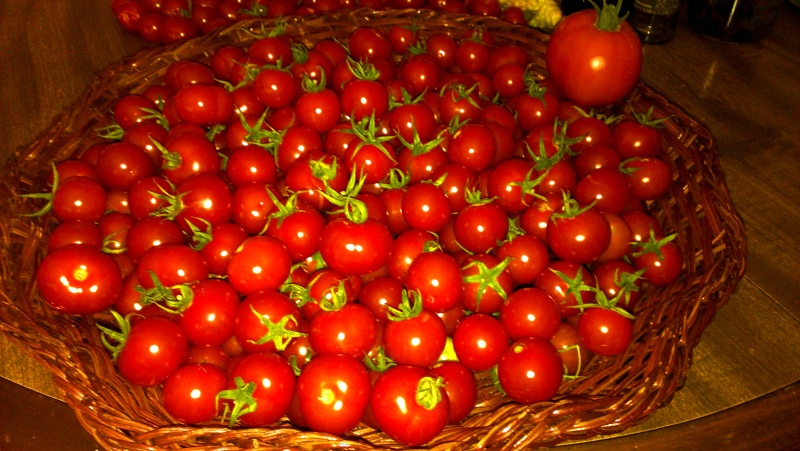 On Sept 24th we picked another 241, bringing the total count to almost 1000.  All along there were some that were eaten in the garden, of course, and not in the count.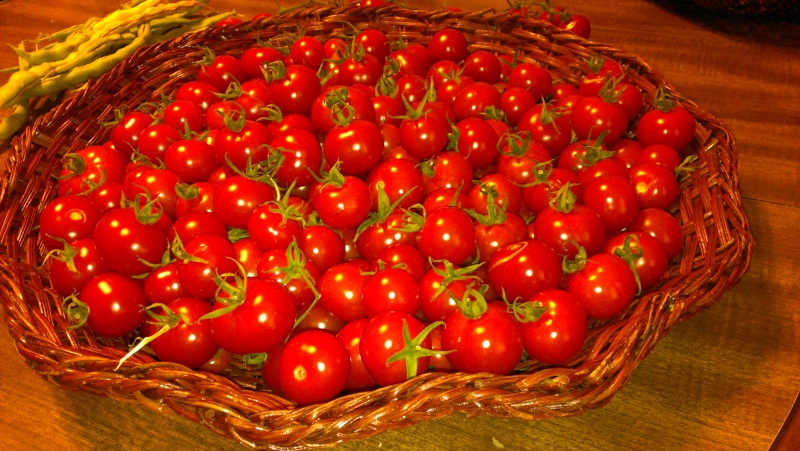 This is the plants on Sept 29th.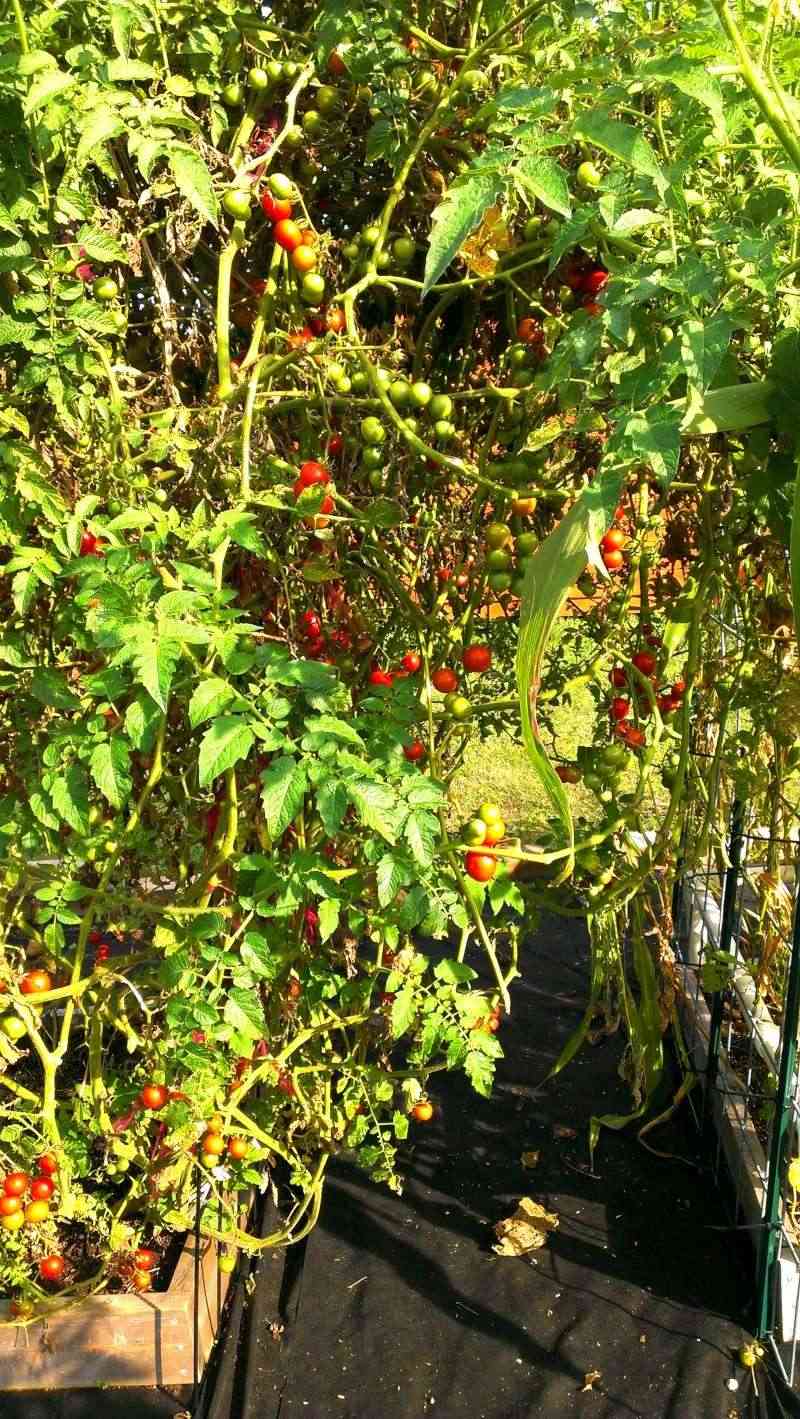 I am disabled and the top of the plants were well over 7 feet tall, so my son and daughter-in-law picked for me on Sept 29th.  They got the best harvest yet, of over 500!  And 2 Brandywines.  Total, 1480!!!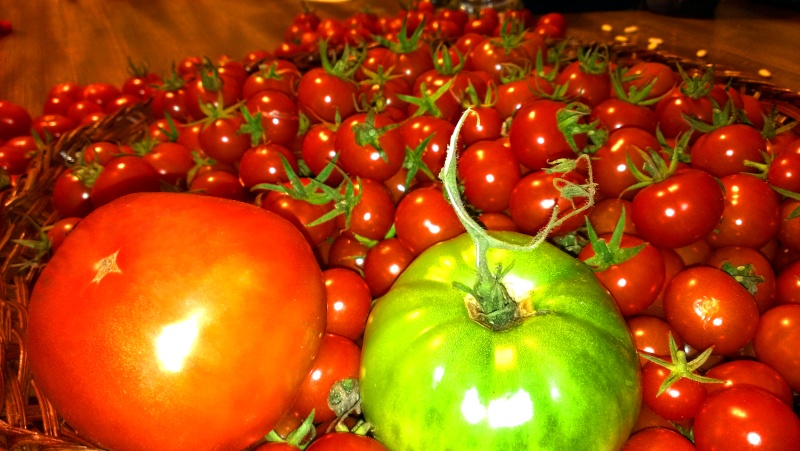 Posts

: 3638


Join date

: 2013-07-05


Age

: 56


Location

: SW Oregon



Unit, Great photos. Some could be part of a SFG promo.

Forum Moderator Certified SFG Teacher




Posts

: 14369


Join date

: 2013-04-21


Age

: 68


Location

: Fresno CA Zone 8-9



marc, thank you very much.
sanderson, thank you also.  I love to promote Square Foot Gardening, because it sure has promoted my harvest.

Madge
By the way, how do they taste?



Posts

: 3638


Join date

: 2013-07-05


Age

: 56


Location

: SW Oregon



Marc, they are delicious.  I have been eating a hand full whenever I want a snack.  They have the "just right" balance of acidity and sweetness.  Of course, they are best when just pulled from the vine, warmed by the sun.  Like I remember from when I was a kid.
Madge
Here is how the garden looked yesterday, Oct 5th, just before my latest picking.
This is the Tommy Toe Tomato bed, take from the East side.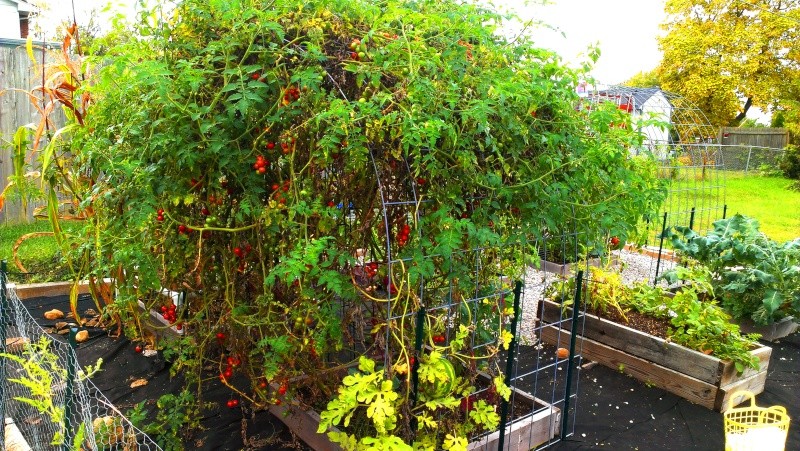 And this one is taken from the west side of the bed.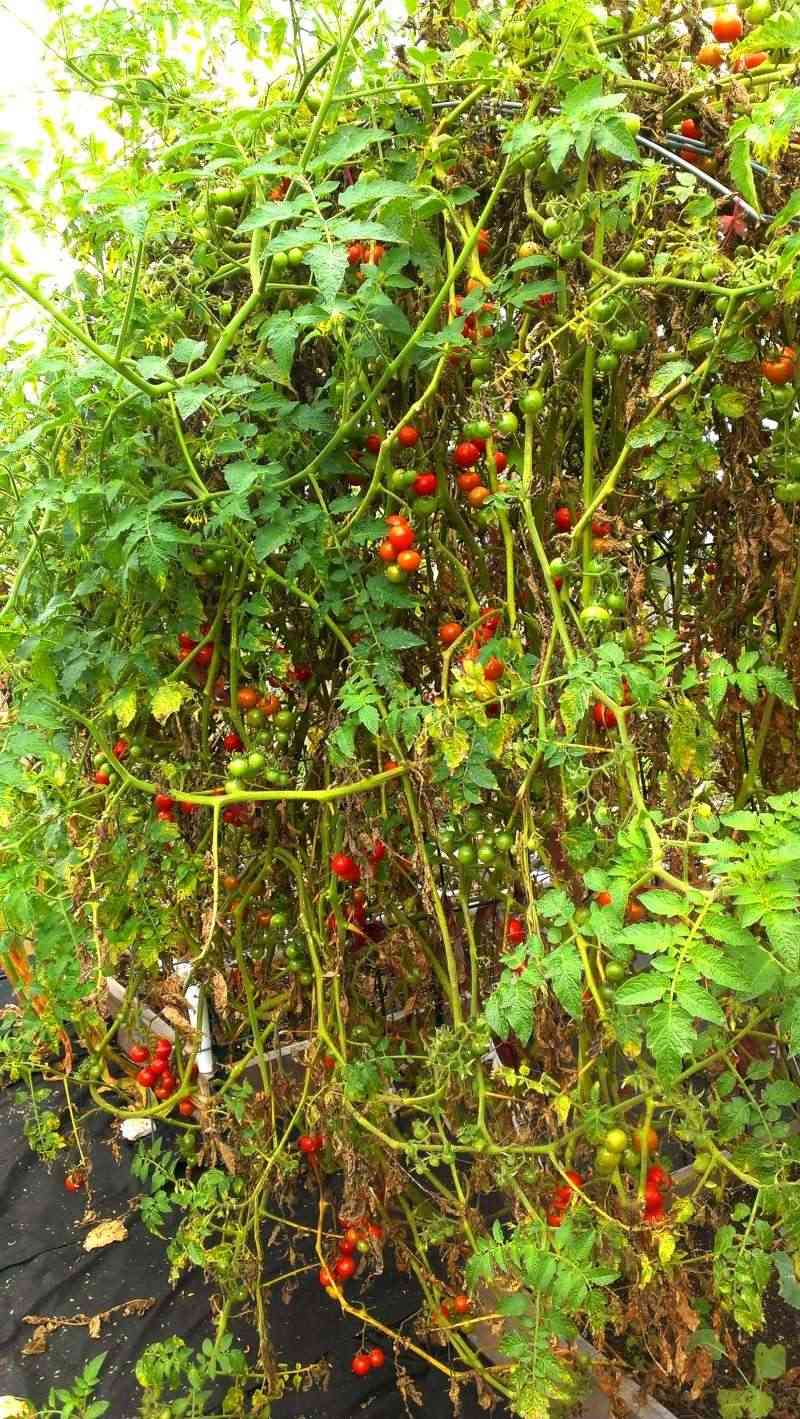 We got our highest record yet at one picking yesterday, of 609 delicious Tomatoes!  That brings the season total to almost
2100
!!!
I got so excited that I forgot to take a picture of the full basket, but here is a pic with half of them in the dehydrator, and half still in the strainer.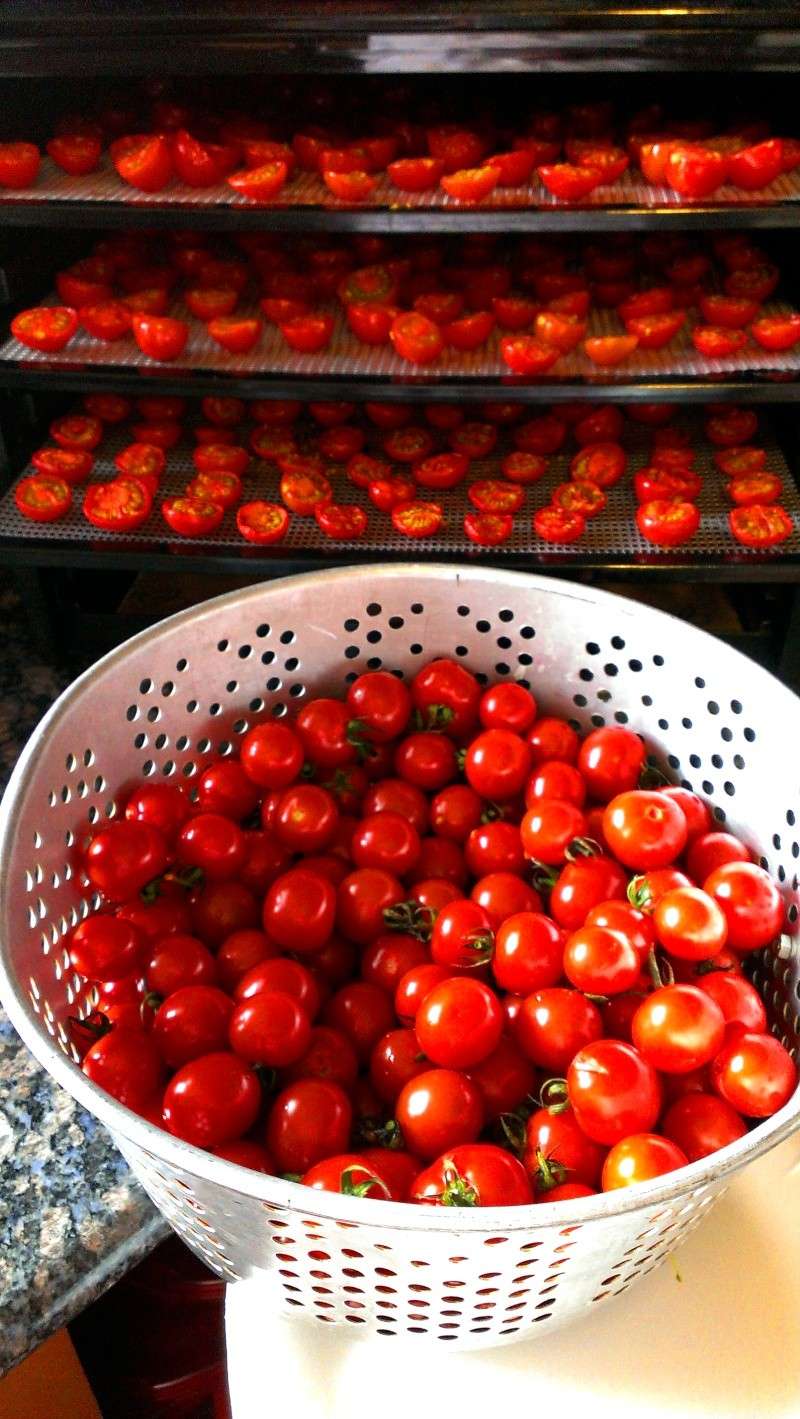 ---
Permissions in this forum:
You
cannot
reply to topics in this forum