Happy Independence Day to those of you in the USA.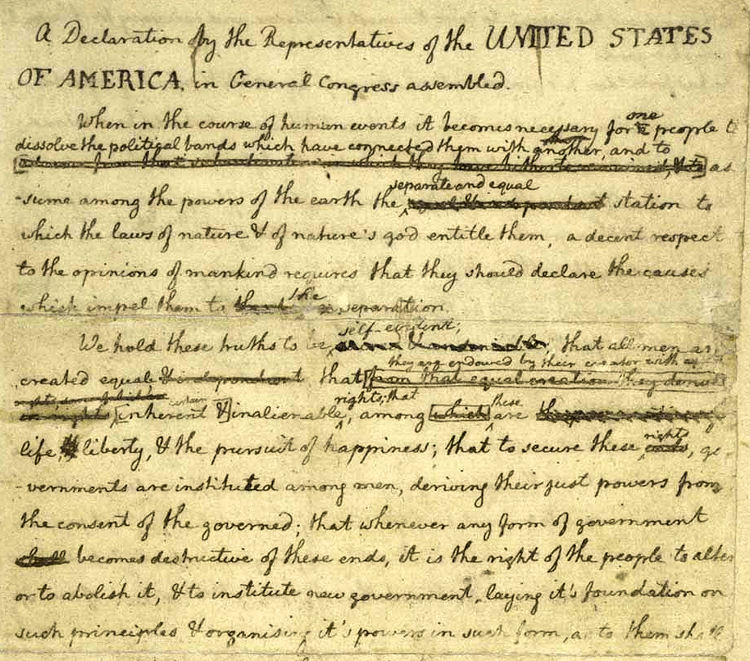 236 Things Every American Should Know About Independence Day
____________________________
41 years a gardener and going strong with SFG.
http://squarefoot.creatingforum.com/t3574-the-end-of-july-7-weeks-until-frost
There are certain pursuits which, if not wholly poetic and true, do at least suggest a nobler and finer relation to nature than we know. The keeping of bees, for instance. ~ Henry David Thoreau
http://squarefoot.creatingforum.com/t1306-other-gardening-books

Forum Moderator Certified SFG Teacher




Posts

: 14165


Join date

: 2010-03-06


Age

: 55


Location

: Keene, NH, USA ~ Zone 5a



Thank you camprn. It is a happy Independence Day, not just the 4th of July.
Madge



Posts

: 179


Join date

: 2013-04-25


Location

: Central Kentucky



My mother and I (both Canadian wash-a-shores) just read the whole thing and enjoyed it immensely! I got goosebumps.

Thanks for that, Camp. So so interesting.

CC



Posts

: 6455


Join date

: 2012-05-20


Age

: 61


Location

: elbow of the Cape, MA, Zone 6b/7a



Well, Happy Fourth of July to you, too, camprn!  
And  
 to our country and everyone in it, young to old, citizens, residents, dreamers and visitors!



Posts

: 210


Join date

: 2010-05-19


Location

: Central CT Zone 6a



Some people mistakenly believe that our civil rights are granted to us by our founding documents. They are not. Our founding documents simply recognize God-given rights that belong to all humanity. But we are in danger of losing them through complacency.

Happy Independence Day, and a big thank you to all who have sacrificed to uphold those rights!



Posts

: 445


Join date

: 2012-06-23


Location

: Coastal SC



And a Happy one back to you camp!

Pollinator.... I couldn't agree more. It has been sad to watch the down hill slide of this once great country.



Posts

: 804


Join date

: 2012-08-16


Location

: North GA Mountains Zone 7A



I am so Thankful God saw fit to bring our family, along with many others who LOVE this land, her Constitution, & all it stands for, to this great country. And Thank you everyone who willingly sacrifices their life for this country. May we all Remember to so live that we Honor & glorify God, & all that is good...



Posts

: 370


Join date

: 2011-07-21


Location

: PNWet 7 B



---
Permissions in this forum:
You
cannot
reply to topics in this forum