I thought it was sage but now I'm not so sure from looking at some pics on the web. Anyone know what this is?
Having a little trouble putting a pic up from my iPhone, sorry.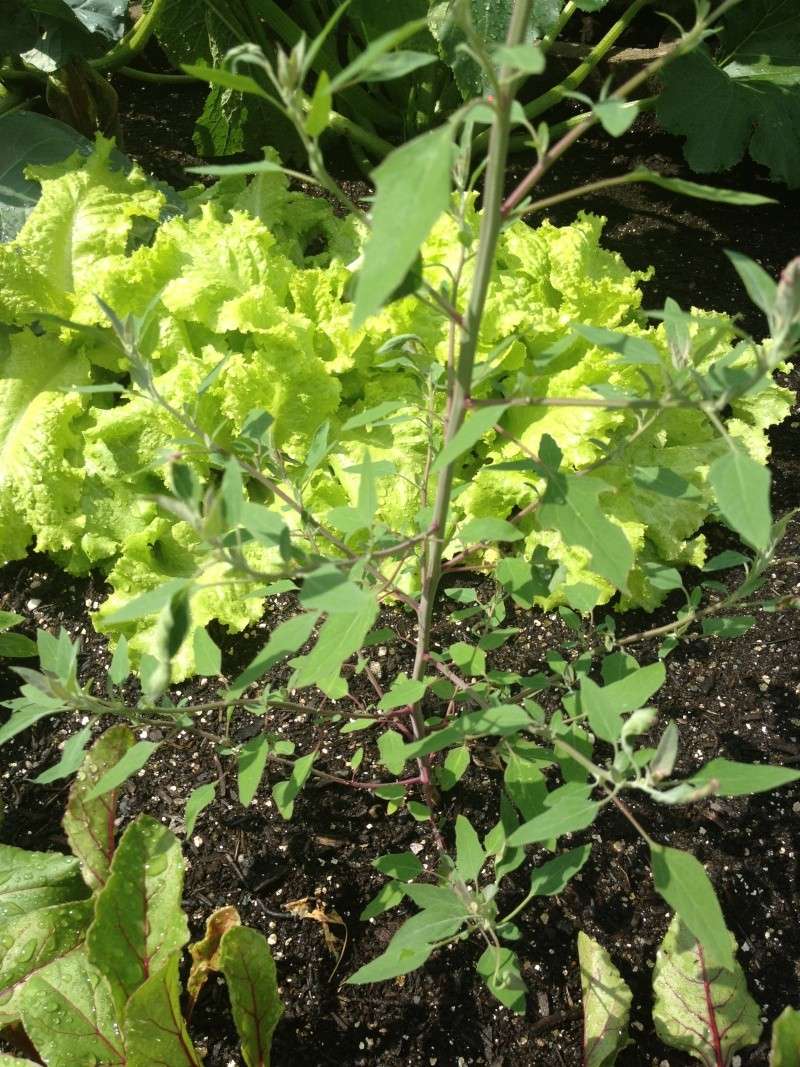 " />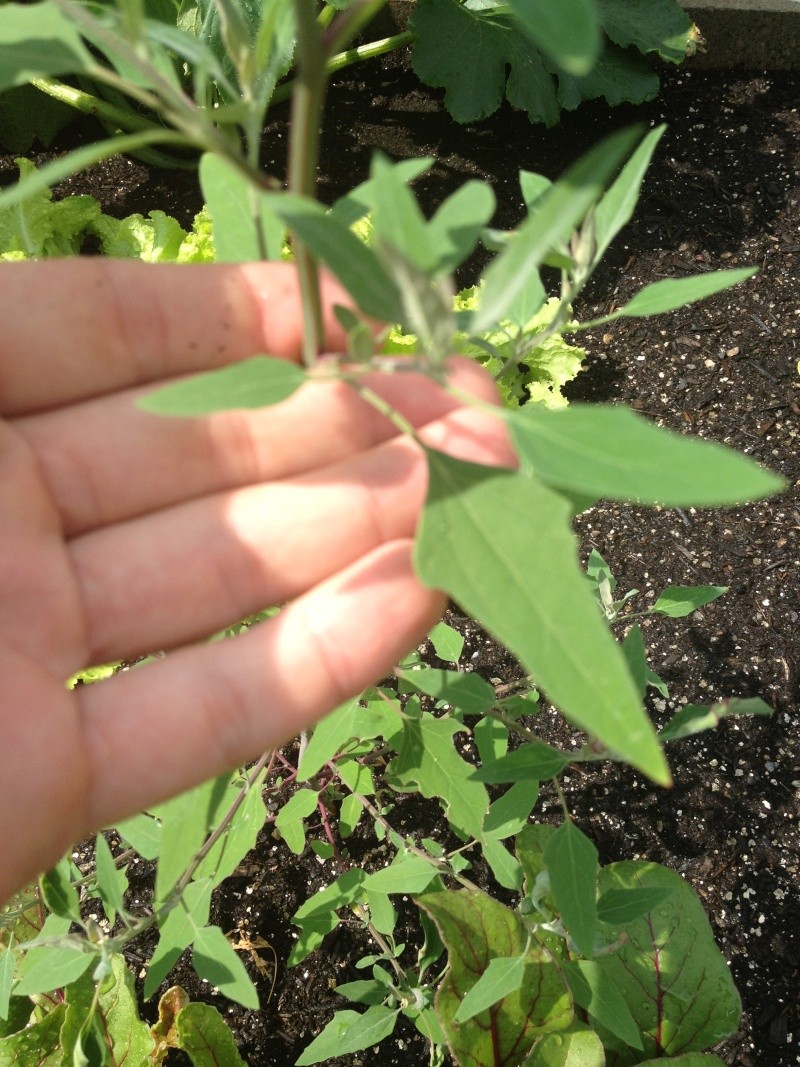 " />
Looks like lamb's quarters, a common, edible weed.

Certified SFG Instructor




Posts

: 155


Join date

: 2011-09-18


Location

: Bolton, MA Zone 6a



does it smell like sage? if not, I'm thinking a weed also




Posts

: 1887


Join date

: 2011-06-21


Age

: 36


Location

: california, zone 10a



No it doesnt have a smell at all really. Can't be sage. It also has some white dust covering some of the leaves, mold perhaps? If it is lamb's quarters, how would I use it in food?
Looked up lambs quarters, and that is certainly what it is, it even mentions the white powder on the lower leaves. Good call dvelten!
Now I know what Lamb's Quarters looks like!  I pull it out of my beds and walkways all the time!  Should start collecting it along with my volunteer crop of purslane for a weed salad.

GG



Posts

: 3412


Join date

: 2011-02-16


Age

: 52


Location

: Zone 4A - NE SD



I don't see any lighter topmost leaves in your photo.  Maybe its my old eyes.
The upper leaves on lamb's quarters are lighter than the lower ones and can be quite wide and serrated and it looks like this: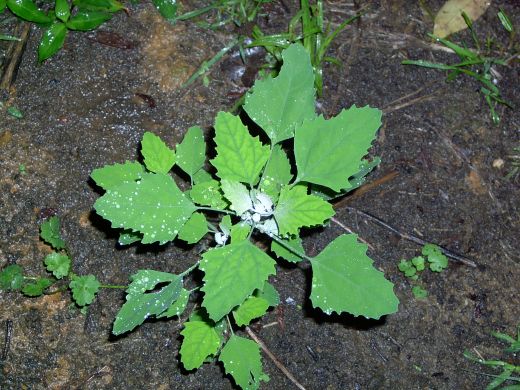 Below is sage: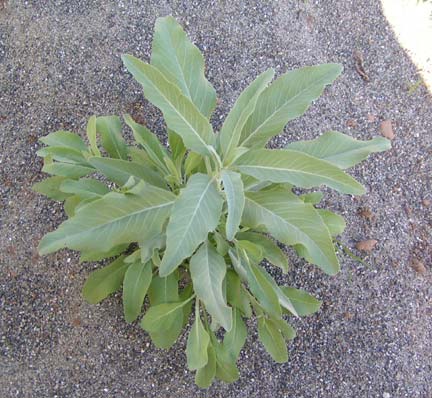 Posts

: 4688


Join date

: 2010-03-21


Age

: 75


Location

: Southwestern Maine Zone 5A



The leaves are more or less uniform in color except for the powdery stuff and definitely not as wide as those. Could it be something else? Everything I've looked up on lambs quarters describes this plant perfectly.
Its definitely lamb quarter. I personally dont eat it but my kids love it. They eat it raw and I know other people who put it into there salads.



Posts

: 598


Join date

: 2012-03-12


Age

: 31


Location

: Hampton, Georgia



---
Permissions in this forum:
You
cannot
reply to topics in this forum