Lately there have been so many problems in my garden that I am beginning to feel like its Armageddon in my garden. 
One of my beautiful heirloom Brandywine Tomato plants just suddenly fell over.  Looking closely, I saw two holes in the stem near the ground.  This plant had grown up with 3 main stalks, not sure if they were 3 seeds close together, or what.  So I decided to just cut that stalk off.  Sure enough, the stalk was hollowed out.  I have not seen any tomato hornworms, nor did I find any in the stalk.  A few weeks earlier, I had found a few worms on the tomatoes, and removed them over a few days.  I tried to identify them, and think they are Armyworms, and the County Extension Agent agreed.  But do they bore into the stem like that?  Or should I look for other problems?
Madge
This is one of the Armyworms?? that I found on August 4th.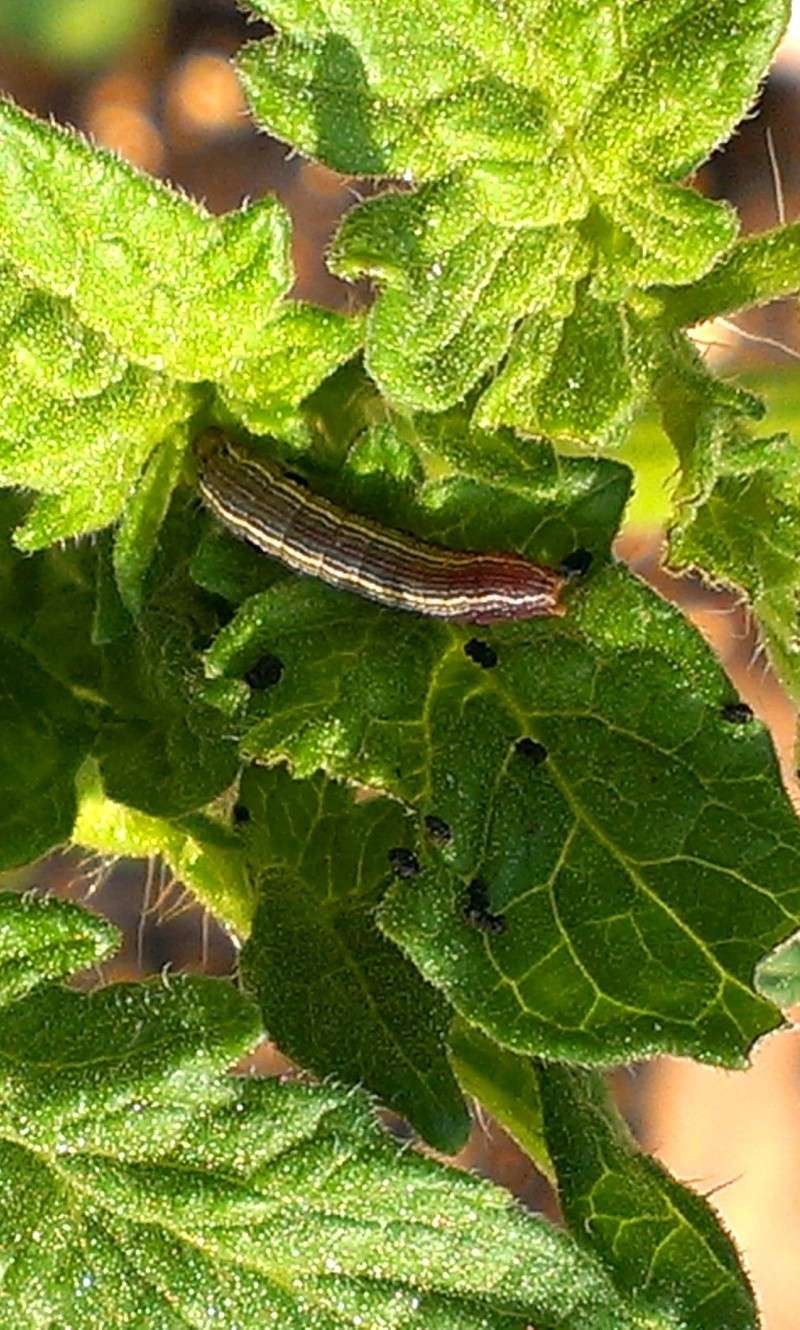 And this is the triplet Brandywine plant that fell over & I cut the damaged stem from.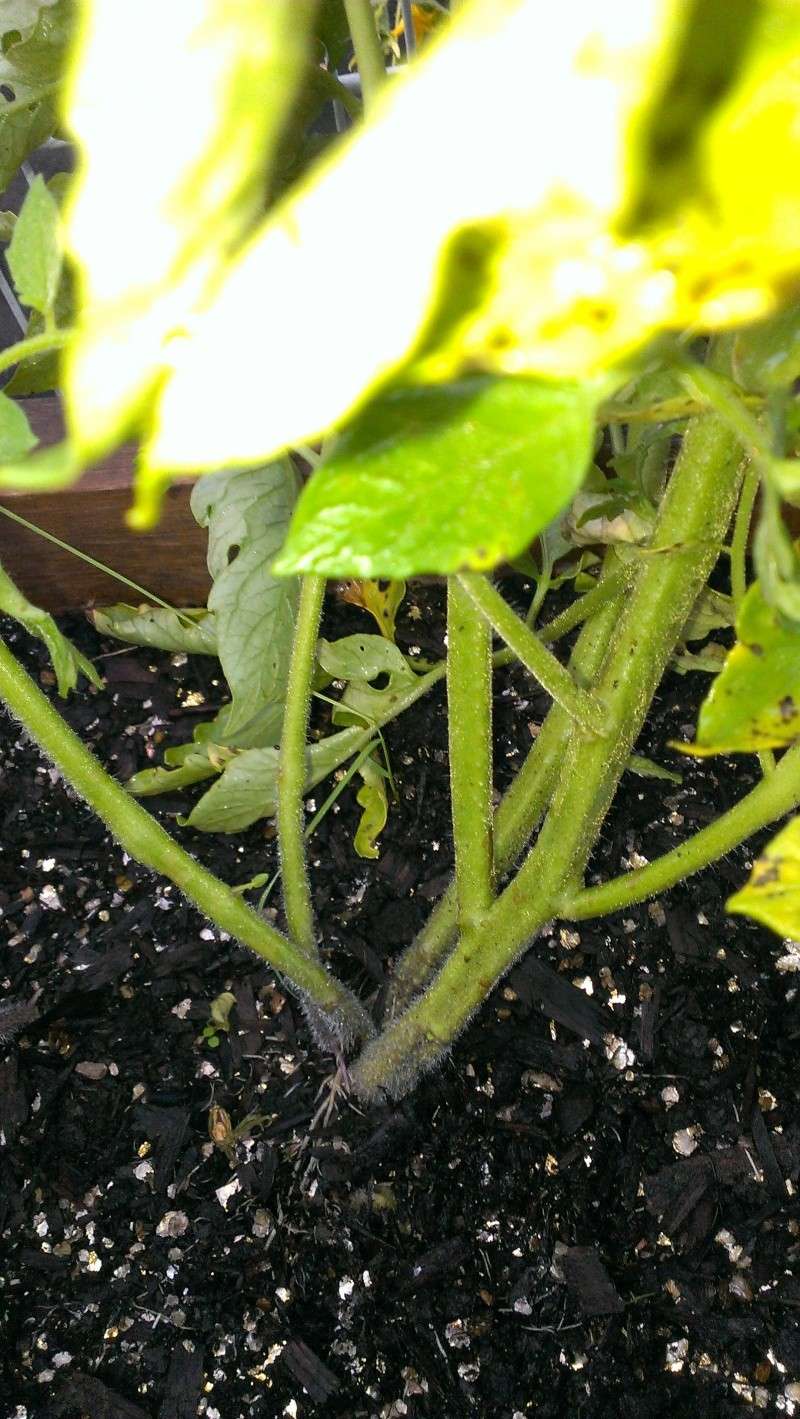 These are pics of the damaged stem.
When I sliced open the stalk 1st below.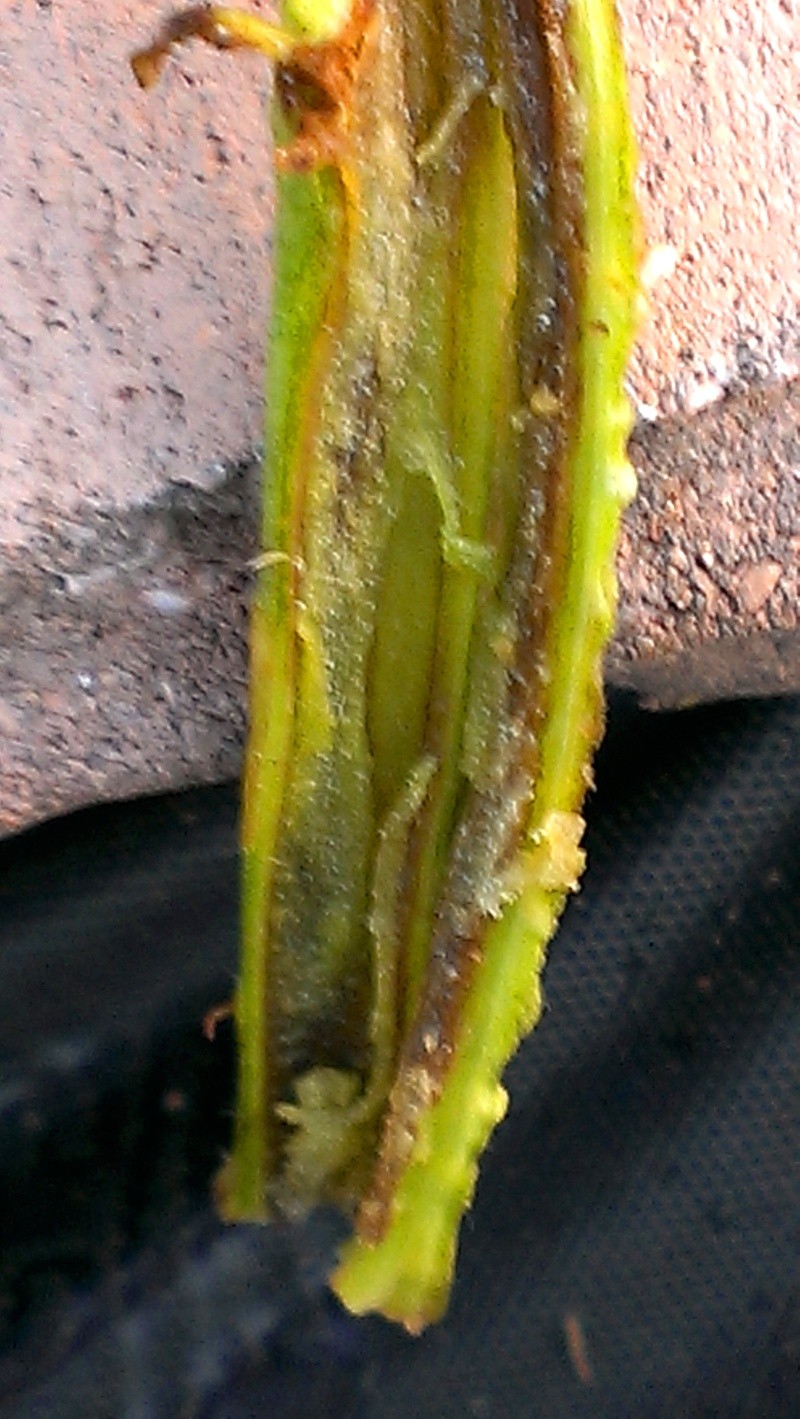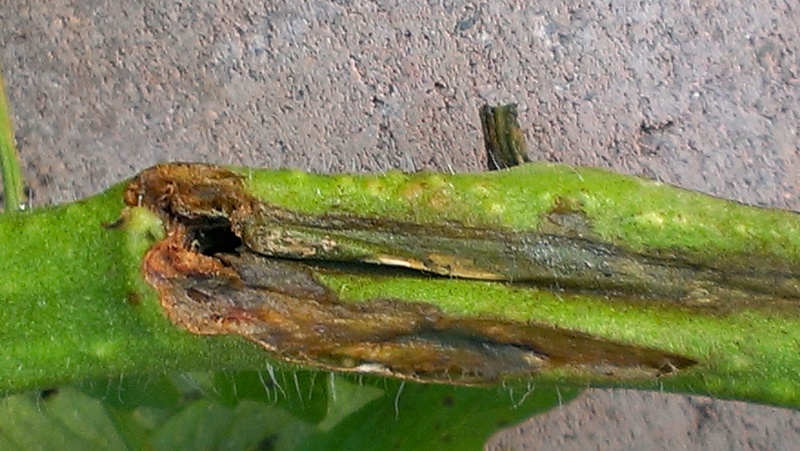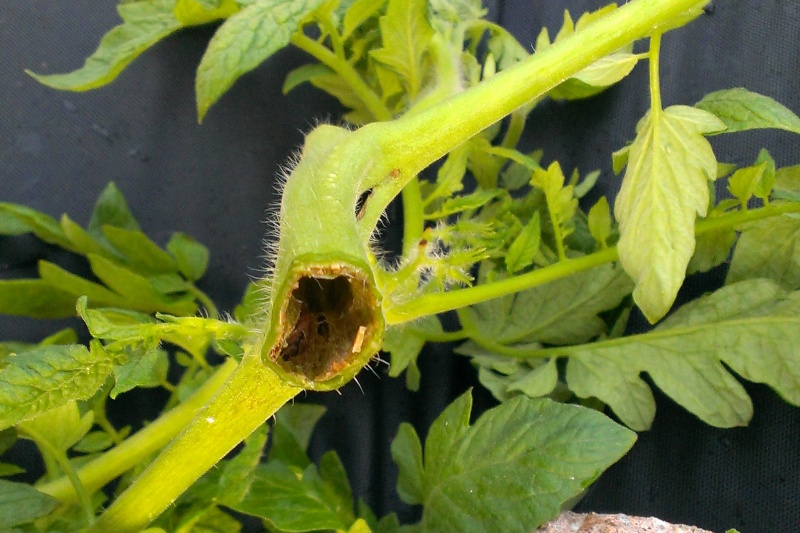 It looks like you did indeed have a borer of some kind, if you can find the worm the Ag agent should be able to help ID. I am so glad you went there and they are being so helpful to you!
Now, if it was me............. I would take that stem that rotted off, cut away the rotten part and stick the healthy stem (6"-8") of it into the dirt (MM) or a vase or bucket with water to get the roots growing...... Even though you are seeing light at the end of the growing season tunnel, it may breathe life into that stem again..... just for the heck of it.

Oh and typically, hornworms are not borers, but very hungry foliage eaters.
Here are a few links I found regarding borers.
http://www.bachmans.com/divHomePage.ep?currentNodeBean=GardenCare&categoryCode=02&pageIndex=_pageIndexToken_tomatoeProblemsInsectsDis
http://www.vegedge.umn.edu/vegpest/SWTCORN/cstalk.htm
____________________________
41 years a gardener and going strong with SFG.
http://squarefoot.creatingforum.com/t3574-the-end-of-july-7-weeks-until-frost
There are certain pursuits which, if not wholly poetic and true, do at least suggest a nobler and finer relation to nature than we know. The keeping of bees, for instance. ~ Henry David Thoreau
http://squarefoot.creatingforum.com/t1306-other-gardening-books

Forum Moderator Certified SFG Teacher




Posts

: 14165


Join date

: 2010-03-06


Age

: 54


Location

: Keene, NH, USA ~ Zone 5a



I agree with Camprn about sticking a good stem in water/soil. We did that with a Brandywine sucker, and it's LOADED with tomatoes. Seriously there's probably close to 100 beauties on the plant! The sucker plant is doing better than the "mother" plant we cut the sucker off of! You have nothing to lose. I'm sorry about your plant tho, that's no fun




Posts

: 1887


Join date

: 2011-06-21


Age

: 36


Location

: california, zone 10a



camprn,
Thanks for recommending the county extension.  I can not stop saying how helpful they were.
I looked again today, but did not find any more worms. 

I did throw the tomato branch in our trash can.  But I have taken about 8 pruned suckers, from this bed and started another bed with them.  They look like they have grown roots, looking greener.  I just put them in the MM bed with some compost.

southern gardener thank you and wow, 100 Brandwine Tomatoes!  That is wonderful.  I would be so happy with that.  I intended to have 4 plants in the 9 squares of this bed.  But I was not sure how they would germinate so I planted extras.  I couldn't bear to pull many of them out.  I guess it will be a jungle if they all survive.  I did pinch off all the suckers, so hopefully they will go up one side of my cattle panel arch.
Unit649 your photos are absolutely amazing!  It almost looks like there are eggs inside of the stem!  I don't know if that is true or not.  Sounds like your extension office and others could sure use your pictures to educate others.  I never knew that something would/could bore into a tomato stem.  Good luck on your remaining tomato plants and I hope your others make up for your loss!



Posts

: 1628


Join date

: 2010-06-04


Age

: 62


Location

: Northern Utah



Thank you very much Tricia.  I sure am learning a lot of new things this summer.  More than I ever wanted to know about critters.  My fingers are crossed for the other plants.
Madge

Forum Moderator Certified SFG Teacher




Posts

: 14377


Join date

: 2013-04-21


Age

: 68


Location

: Fresno CA Zone 8-9



---
Permissions in this forum:
You
cannot
reply to topics in this forum